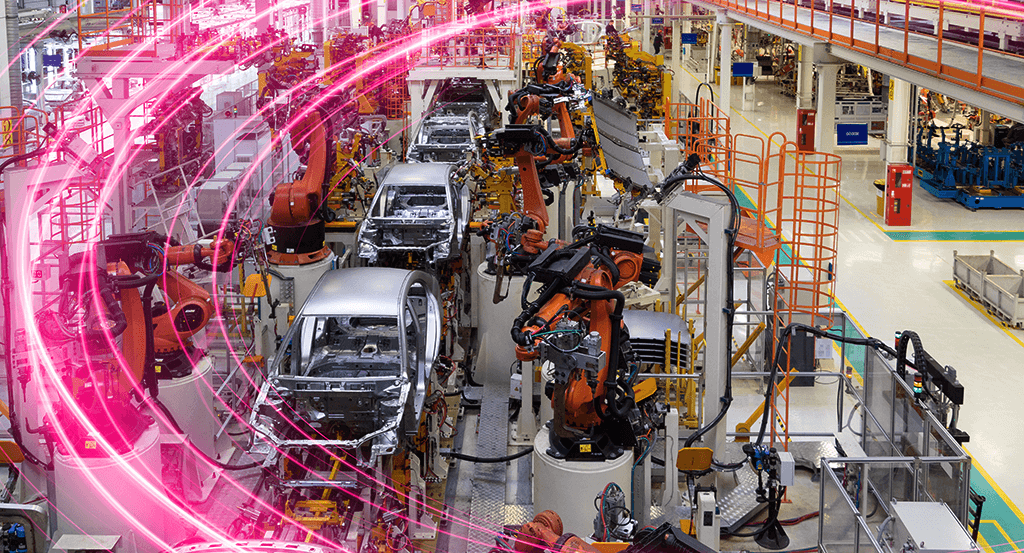 Over the next decade, the automotive industry worldwide will be marked by innovation, driven both by changing consumer behaviors and unexpected challenges. Changes are expected to take place against the backdrop of increasing digitalization and automation in industrial manufacturing, along with ambitious sustainability initiatives that are more urgent than ever before.
This new era requires automotive manufacturers and part suppliers to manufacture more efficiently, to use significantly less energy, and to remain agile in the face of the shifting landscape in the industry. Factors that will shape the automotive manufacturing landscape between now and 2030 include:
Increased demand for electric vehicles
The adoption of autonomous vehicles
A rise in car subscription services
The U.S. automotive industry is meeting these challenges head-on with targeted investments in R&D, new sustainability initiatives, and increasing digitalization efforts.
Economic Outlook Driving Toward 2030
By 2030, PwC Autofacts predicts that the vehicle inventory in the U.S. will decrease by 22% to 212 million vehicles while the inventory in Europe will decrease by 25%. At the same time, they expect to see an increase in new vehicle sales, with estimated growth in the U.S. of 20% to 22 million by the year 2030 — and even larger sales increases across Europe and China.
As the way that people use cars shifts toward increased use of shared vehicles — both ride hailing (e.g. Uber and Lyft) and car sharing (e.g. Zipcar) — as well as toward autonomous and electric vehicle technology, vehicles will be used more, amassing a higher mileage count. Thus, fewer vehicles will be needed overall, but individual vehicles will need to be replaced more frequently.
The full impact of the COVID-19 global pandemic remains to be seen, but early indicators point only to an acceleration toward new vehicle technologies. Global sales of electric cars rose by 43% in 2020, despite overall car sales slumping by a fifth.
From the rise of autonomous vehicles to the demand for greater fuel economy in a concerted effort to build a more sustainable future, the automotive industry is preparing for new opportunities, revenue pools, and modernization throughout the next decade.
To learn more about the automotive industry's exciting future and how new innovations in industrial automation will play a key role, download our Automotive Innovations in Industrial Automation Report.