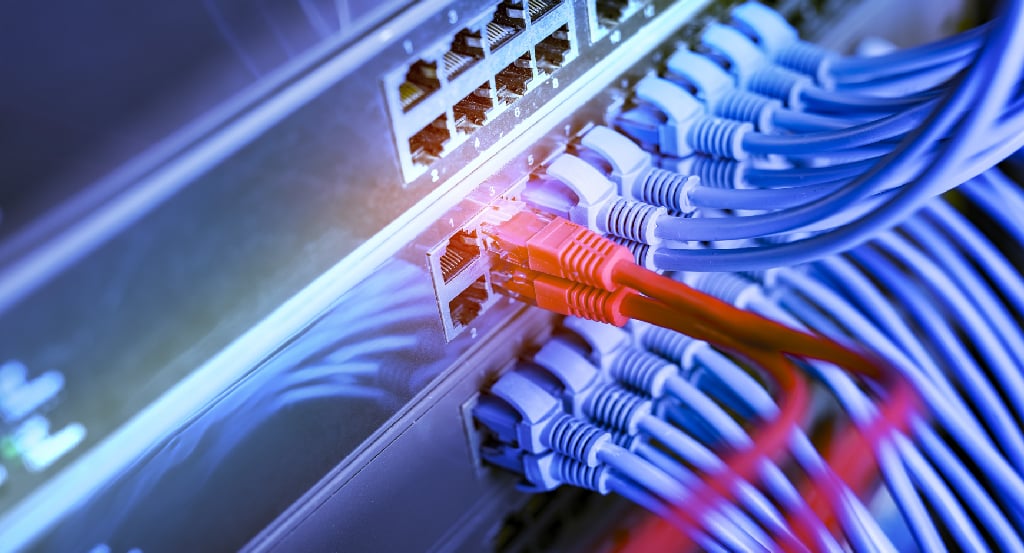 Have you Googled "Edge Data Center" recently? Likely not, so I'll give you an overview.
The results that pop up first — the highest ranking results — are mostly companies that build large, traditional data centers. The big guys! And most do a fine job at that. Personally, I find the term "Edge Data Center" a bit inaccurate, but it does drive SEO results, so I will roll with it.
However, these aren't the Edge solutions you may be looking for. Edge, as I've written and talked about before, requires some unique strategizing to be successful. Just because you can implement this technological advancement, doesn't mean you are proficient at it. There is a right way and a wrong way to do it, as I covered in The Do's and Don'ts of Edge Computing. This point also applies to IT enclosures. Many manufacturers that offer them for traditional data centers simply sell them for stand-alone Edge data centers, or deployments, and they may not be the best option.
The Significance of "Stand-Alone"
From small and medium-sized businesses through enterprise and all the way up to hyperscale, traditional data centers are what they are, right? From 20 footprints to 200 to 2,000 … whether pulling 100 kilowatts, a megawatt, or 30 megawatts of power … the factors that make them successful are very much the same.
Every Edge — specifically stand-alone Edge — deployment by definition is "small" (fewer than 10 enclosures) and comes with its own unique needs. "One-size-fits-all" doesn't apply to these solutions. Several factors need to be considered, and we did that here: 4 Key Factors That Go into Designing Your Edge System. The short story: scalability, infrastructure, cooling, and safety/security. Most of these do not require special attention from one traditional data center to another.
So, why are traditional data center companies promoting themselves as having "Edge" expertise? Well, it is a buzzword that generates clicks. Edge is hot, rightly so, as we explained in The Top Reasons You Should Care About Edge Computing. A regionalized company can now be seen as capable of providing Edge deployments as easily and capably as any traditional data center. Is perception reality, though? Will any of these companies come to your location (factory, warehouse, K-12 school, subway station) and install one or two stand-alone systems for Edge deployment? Probably not.
How to Compare IT Enclosure Options
There are several companies that manufacture and sell reliable, well-built IT cabinets. The difficulty, however, comes when a deployment requires Edge-specific capabilities that are not included or built into an IT enclosure. Modifications are required to attain what an Edge deployment needs.
Finding a specific IT enclosure built specifically for Edge can be a challenge. Yet, when reviewing various manufacturers' websites, they do seem to be readily available. In reality, these are broad brush solutions to support Edge computing, not necessarily the detailed planning that many Edge deployments demand.
It takes a keen eye to review what's being offered and find a comprehensive solution that includes:
The IT enclosure itself
Air conditioner/climate control (see "cooling" below)
All products from a single manufacturer (not purchased from a third party) and a single footprint (one part number)
Included or optional components:

remote monitoring capabilities
power distribution package (based on BTU of cooling unit)
security system
device and cable management
fire detection and suppression system
IOT interface for connected cabinet (connectivity to the Cloud)
Are all of the IT enclosure options available for traditional data centers also suitable for use in a stand-alone Edge data center? They should be but often are not.
Design
My "one-size-doesn't-fit-all" comment from earlier applies to the height and depth design of an IT enclosure. Obviously, there has to be sufficient room to support all installed components — consider component dimensions, allowing for adequate internal volume — yet also have enough room for future growth.
When looking at available floor space, make sure there is proper clearance from surrounding components and determine if a raised-base is needed.
Cooling
Climate control is a vital consideration, so expected component heat loads must be calculated for both current use and future needs. As an Edge installation grows, so too does the required capacity for climate control and heat removal. Now, a solution to meet demanding Edge cooling can be selected.
Closed-loop solutions can handle large thermal loads and power density challenges without adding containment or having to depend on ambient conditions. For a single footprint stand-alone Edge installation, a cabinet mount (roof, sidewall, or rear door) air conditioner, such as Rittal's Blue e+, is a wise choice
Rittal-exclusive Edge cooling solutions:
Edge with Air Conditioner (EAC)

— A comprehensive, self-contained, energy-efficient solution that is pre-engineered to support IT infrastructure in a secure and controlled footprint for protection of critical applications at the Edge

Edge with LCP DX (EDX)

— For higher heat load, a scalable solution to support IT infrastructure in a secure, controlled deployment for larger mission-critical applications at the Edge
Protection Categories/Ratings
To ensure appropriate environmental protection, look for IP55- and NEMA12-rated structures. These guides, from NEMA and IEC, help you choose the right level of protection against environmental factors (dust, dirt, water, etc.) for your valuable components. NEMA is the de facto standard in the U.S. and Canada, and IP is the international standard.
Why are these ratings essential? Because many Edge deployments must be able to handle extreme conditions: temperature changes, smoke, humidity, vibration, dust, dirt, possible animal interaction, unmonitored human traffic, etc.
After options have been scrutinized, you may find that pre-engineered bundles are perfect for multiple Edge deployments. Repeatable designs keep things simple, scalable and, most importantly, affordable. Maximize consistency and quality. Minimize complexity and installation time. Plus, there is no need to piecemeal equipment together from various vendors.
The "Immeasurables" of IT Enclosure Options
Well-built and reliable IT cabinets are no-doubt vital to any stand-alone Edge deployment. However, what level of service and engineering expertise can you expect from an IT cabinet manufacturer?
In essence, you are paying for a product but should be receiving a comprehensive solution. All of the evaluation of each Edge deployment is done behind the scenes, really, so the demands of the footprint are thought through and handled by the enclosure partner.
Again, not all IT cabinet makers think like this. Yet, when core capabilities include scalability and flexibility, a manufacturer can approach Edge stand-alone data centers differently ... and confidently.
Simply put, some IT cabinets fall short of what is required of Edge installations. In the same way, some service falls short, too, without proper project management and after-sales support.
Don't Overlook What's Needed for Stand-Alone Edge Installations
Often when introduced into a space (whether an existing warehouse or a new room) Edge computing is complementing new technology: sensors, updating a production line, automation, robotics, and more. The focus is on those pieces of equipment, not necessarily on the metal boxes holding the IT equipment.
Because Edge computing is a big change in both operations and distributed IT, the enclosures may get overlooked in the initial design of a stand-alone Edge installation. After all, there are plenty of factors in play which are vital to its success: location and environment, floor system (raised floor, solid floor), physical construction of the data center (the room, small building, etc.), security of the physical structure, power distribution, lighting, sprinkler system, etc.
Part of evaluating what is needed for an Edge installation could be outdoor versus outside. Outdoor is a sheltered space with a degree of protection. A loading dock is a good example. Temperatures vary during the year, outside air is present, and human and vehicle traffic is nearby.
Outside? Well, there is no such thing as an "outside data center." Call it a container or modular data center, but this is a small space designed to be outside, where a higher level of protection is needed because it is exposed to the elements (in a field or under a cell tower, where temperatures vary even more and dust, dirt, smoke, etc. can have a larger impact).
Choose your stand-alone Edge data center partner with care. Working with an experienced partner ensures that you are taking full advantage of Edge's benefits, including using the best IT enclosure for it.
Rittal, a world leader in IT enclosure solutions, offers solutions and services to help rapidly deploy Edge solutions.You're now invited to watch Rittal's exclusive 1-hour webinar, Edge Deployment Use Cases: Success Stories & Lessons Learned. Move beyond the theoretical and look at actual deployments. Just click below to access the webinar.