The end of the day has finally come and you breathe a sigh of relief and pack up your belongings to head home. As you're picking up your phone, you notice a text from your child asking what you are having for dinner. Panic rushes over you as you realize that you haven't bought anything for dinner and need to make a stop at the grocery store before heading home. As you rush into the store and look around, you notice a section over by the deli with pre-packaged meals. Everything that you need is inside. You can choose to search through the aisles going from one side of the store to other as you decide what you will make, or you can select a pre-packaged meal.
The choice seems obvious in this scenario, the pre-packaged meal. We look for the simplest solution, whether it's going to the grocery store or for work. Why go through the hassle of purchasing your enclosure piece by piece, when there is a simpler solution? Rittal offers the same quality racks in a pre-packaged solution with the new SimplicITy line of enclosures. SimplicITy enclosures come with your favorite accessories installed and ready for deployment. SimplicITy offers a competitive solution, reduces waste at the site, and allows for a faster consistent assembly with the quality you expect from Rittal.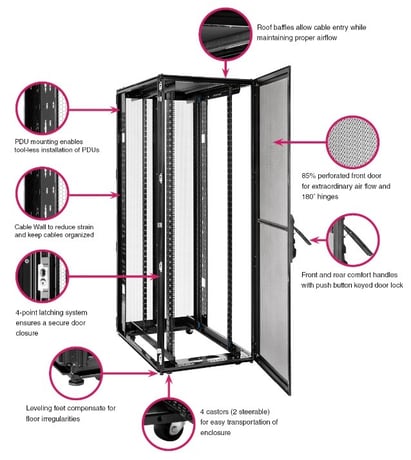 Contact us today at datacentersales@rittal.us or 847-240-4630 for more information on the SimplicITy line.