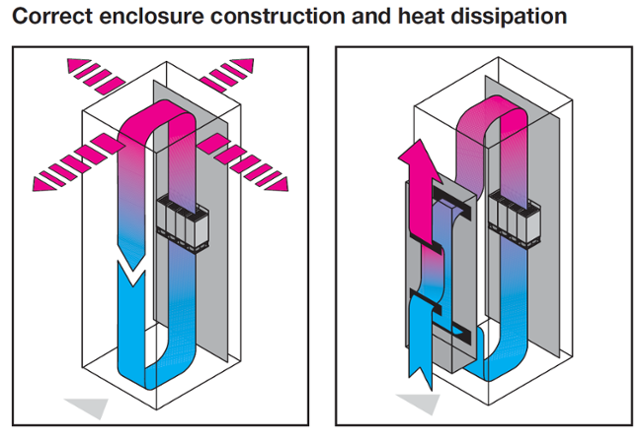 Data Centers and server racks run hot. Protecting the technology backbone of your company means managing air flow, temperature, energy consumption and cooling technology.
Rittal, the world's largest enclosure manufacturer and a leader in thermal management of electrical, electronic and IT equipment, offers some important guidelines to ensure your equipment stays in optimum condition. The following tips are based on decades of practical experience in the use of enclosures in industrial environments. By ensuring sufficient planning and maintenance guidelines are in place, control cabinets and electronic enclosures can be last longer and be more energy-efficient.
7 Considerations for More Efficient Enclosures
1. Devices and electrical components must be installed in the enclosure in accordance with the manufacturer instructions. Storage space for necessary documents and circuit diagrams should also be taken into account during the planning phase.
2. When arranging the components in the enclosure, verify that the cooling air flows from top to bottom. You can ensure this in the planning stages by properly routing the air flow away from the electronic components. When roof-mounted units are used, particular attention needs to be paid to the air flow from blowers built into electrical components. The use of air duct systems is advisable in the case of roof-mounted cooling units.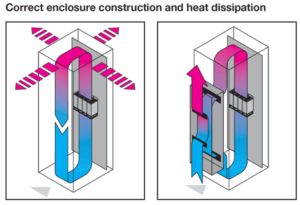 3. There should be sufficient space for air to flow between the parts and electrical components.
4. Air intake openings of climate control components must not be obstructed by electrical devices equipment or cable ducts. With all climate control solutions, the cold air should always be routed close to drive units. This is where the greatest heat losses occur. This arrangement ensures that the cold supply air from the climate control solution optimally cools the drive units without losses.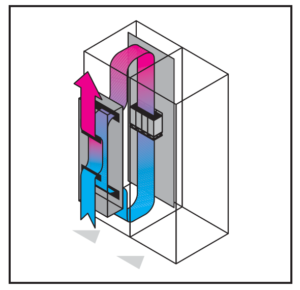 5. Internal temperatures of the enclosure should always be set to +35◦C. There is no technical justification for setting the temperature any lower. If the temperature inside the enclosure is any lower, condensation will be significantly increased.
6. Institute a systematic cleaning cycle. As most climate control components are used in industrial environments external filters of the climate control must be maintained to ensure long-lasting operation.
7. Ensure the correct filters are used for the industry application.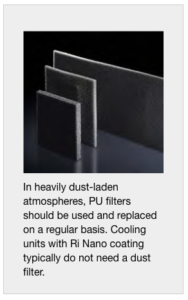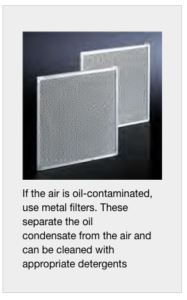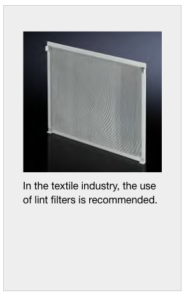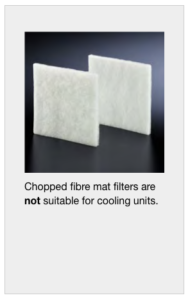 Additional information and helpful tips can be found in our Modular Enclosure Guide. Download Now
About the Author:
Eric Corzine is an industrial Product Manager at Rittal Corporation specializing in climate solutions. Starting his career with the military, Eric served in the US Air Force for 11 years working in electronics repair and calibration. After returning to civilian status, Eric worked in different positions within manufacturing and distribution with his primary focus on managing a broad range of climate products. Eric joined Rittal in 2015 and in a short time has proven to be a valuable asset. Eric has accomplished the successful launch of Rittal's "Blue E+" energy efficient line of cooling products, has shared his climate expertise as a featured speaker at events and as a content contributor to various design engineering publications. Eric holds a Bachelor of Science in Economics from the University of Maryland University College and his MBA from Eastern New Mexico College.