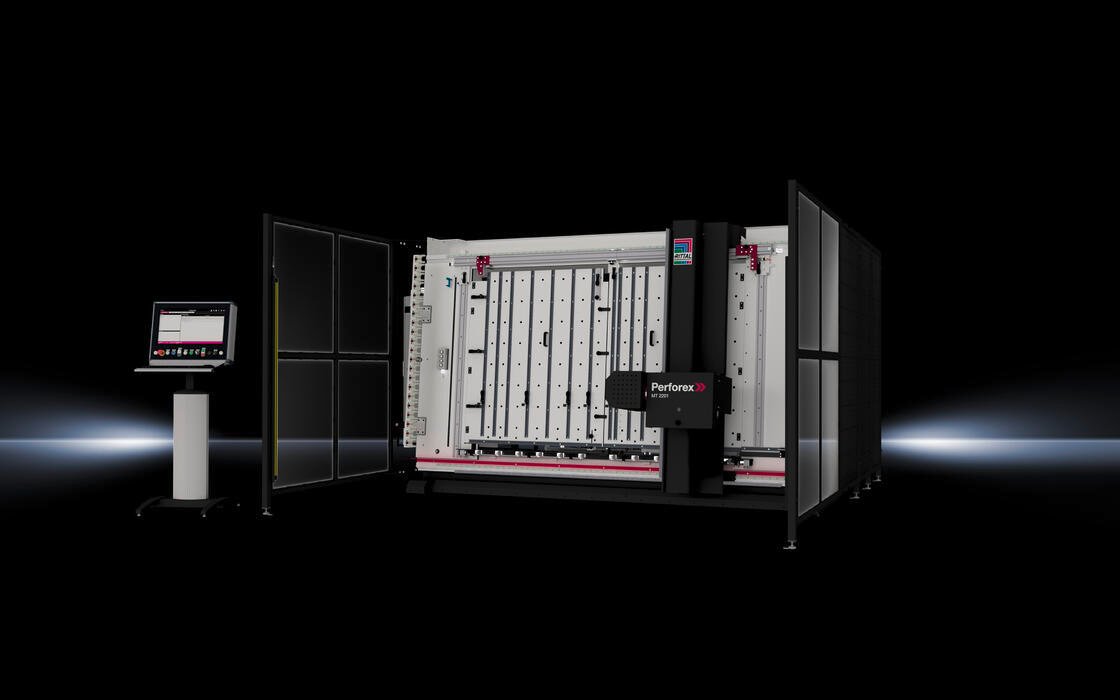 "Nothing is impossible" could be a motto of Fill Gesellschaft mbH from Gurten in Austria. Courage and willingness to take risks have paid off for the company since 1966. With more than 900 employees, Fill is one of the leading international machine and plant manufacturers for a wide variety of industrial sectors including metal, plastic, and wood for the automotive, aviation, wind power, sports, and construction industries.
Fill believes new tasks and projects are tackled with ease when trusting in good partners such as Rittal. Utilizing the Rittal Perforex helps Fill with end-to-end control cabinet processing and massive time savings.
"We have a long-term partnership with Rittal. We deal well with problems, because ultimately, it's about finding solutions and then going into the future with full force." - Konrad Pointecker, team leader for electrical production at Fill Gesellschaft mbH
A future of new possibilities
The topic and benefits of Industry 4.0 do not go unnoticed by Fill. The company started by researching the topic of smart factories where they uncovered information on automation and digitization. Fill was greatly interested in digitization with a focus on the automatic generation of control programs from the simulated model.
This technology allowed them to streamline their process with virtual commissioning for early development and testing of the control software and the development of intuitive application programs. The data networking of sensors, machines, and production facilities intrigued Fill as they could implement completely new possibilities in their production.
Save two-thirds of working time
Rittal's commitment to end-to-end control cabinet processing fits the direction Fill was heading with automated and digitalized processes. For planning and engineering, Fill has long relied on software tools from EPLAN and in October 2016 they switched to a Perforex BC 1007 HS from Rittal for automatic control cabinet processing.
For the new investment, Fill wanted a faster machine, but also one that matched their current system. And that is exactly what the combination of Rittal and EPLAN promises: more clarity and above all consistency. The construction plans created with the EPLAN software can be sent directly to the Perforex machine and processed. In addition, the Perforex performance package ensures electrical depth adjustment and faster speeds.
The results? Fill now only needs a third of the processing time to complete the same tasks as before.
The Perforex MT is the current model, an updated version of the Perforex BC which has been phased out. Using Rittal Automation System's Perforex MT 2201 helps integrators and original equipment manufacturers (OEMs) increase efficiency up to 85% compared to manual enclosure modification while reducing labor demands and turnaround time with the needed repeatable accuracy and reliability. Customer feedback drove the many ergonomic enhancements to the Perforex MT 2201 model to upgrade the operators experience as well as the functionality of the machine, including:
Floor sealing around machine for easy cleaning
Improved vacuum hose design and added chip-breaking cycle to reduce clogging and downtime
Ergonomic pendant arm option and pneumatic clamp actuation
Improved plexiglass safety barrier
Optical automatic tool and broken bit measurement
Larger 24" HMI display size
Together, Rittal and EPLAN can simplify your business. Watch the video to learn how.