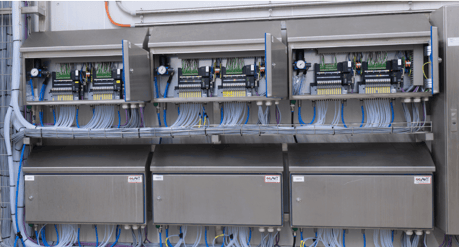 Dairy exports have been a growing market and 2021 is projected to be a record year. And despite the currently challenging domestic market, U.S. dairy prospects are positive for global growth in developing countries. Between February 2020 and January 2021, dairy exports from the U.S. grew by 14% over 2019 to a total of 1,923,176 metric tons.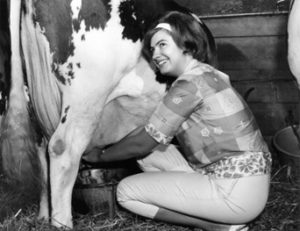 Driven by population increases, rising income levels, urbanization, and changes in dietary patterns – particularly in China and India where milk supply is not keeping pace with the growing demand – developing countries offer a compelling opportunity for those U.S. dairy companies able to bridge the gap between supply and demand overseas. But maximizing that opportunity will require change, including:
Adoption of digital technologies for consumer engagement and product innovation
Greater use of advanced manufacturing processes and technologies
Increased shelf life of milk and related products
Compliance with international safety and cleanliness requirements and quality standards
Changing Products
Health-conscious consumers the world over are ditching trans fats and changing what they eat. This is good news for the dairy industry. Consumption of dairy products is on the rise, with organic milk, natural, unprocessed cheeses and Greek yogurt leading the way. Dairy consumption continues to rise in spite of plant-based competitors like almond, soy, and rice-based milks.The USDA has reported that between 1977 and 2019, the average American went from eating 16 pounds to 40 pounds of cheese annually.
With the shift in consumer demands to healthier eating, dairy producers have the opportunity to spice up their brand and tailor their products – or create new ones — based on consumer habits. And the use of digital consumer engagement technologies will make this step even easier. Using big data and analytics to understand consumption patterns can also help tailor production and marketing strategies for better results at optimum costs.
More Efficient Operations
Continued industry consolidation and the resulting formation of mega-farms has created the opportunity to add current-state automation and other efficiency-enhancing technologies to both operations and production. The widespread adoption of automation will change the way milk is produced, improving profitability, milk quality, lifestyle and animal welfare. Greater use of advanced manufacturing processes and technologies will be vital if U.S. dairy farmers are to capture share in emerging global markets.
Extended Shelf Life – Greater Safety
The use of advanced technologies will also help companies increase the shelf life of their products. Safety considerations will be a high priority for the extended shelf life (ESL) products and ultra-high temperature (UHT) milk needed to reach customers around the world. In adding these technologies, producers must comply with international safety, cleanliness, and reporting standards similar to the FDA's Food Safety Modernization Act (FSMA).
The goal of the Food Safety Modernization Act is to take a more proactive approach to food safety, shifting from reacting to foodborne illnesses to preventing them before they start. From incoming raw materials through final product distribution, maintaining safety and hygiene will be a priority when complying with FSMA.
Components designed to minimize contamination risk, reduce the use of cleaning and disinfecting agents, and provide secure cover for equipment will be in high demand. Stainless steel terminal boxes and electrical enclosures with sloped tops and sealed access points will prevent chemical intrusion and/or corrosion from wash-downs that could result in electrical failure, unscheduled downtime, expensive repairs and potential product contamination.
Download our updated Consumer Insight Report to learn how to adapt to market demands!