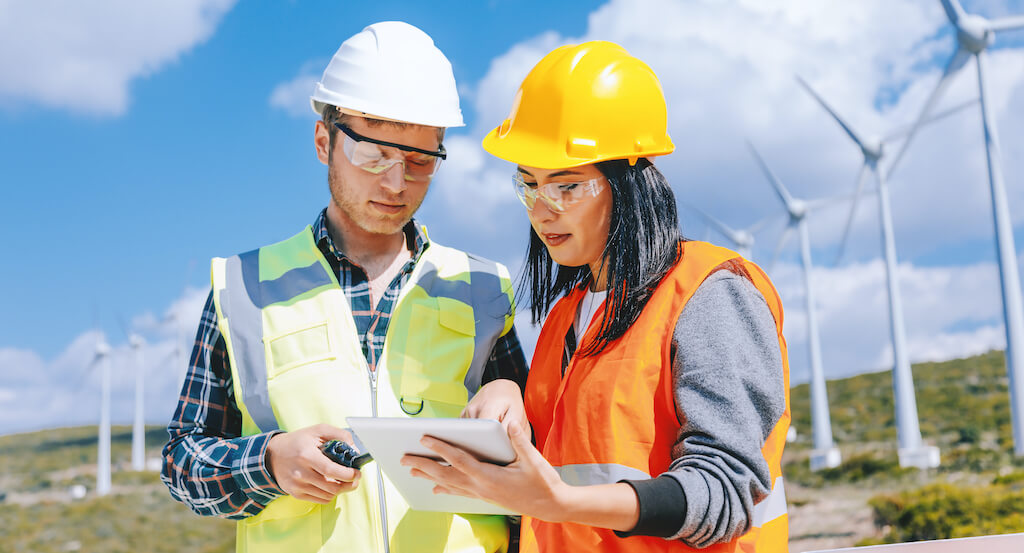 The benefits of Edge computing are clear:
Speed: Improves network performance by reducing data latency
Reliability: Increases ability to handle a lot of data without relying on a data center
Security: Distributes processing/storage/applications across a wide range of devices
Scalability: Expands an Edge deployment's capacity, when needed
Repeatability: Copies the same configuration and installation across your installation portfolio
The ability to gather data close to the source (necessary for IoT devices) is nearly expected these days. Edge deployments, however, come with their own challenges that require attention in the planning stage and well beyond.
The biggest influence to an Edge deployment's success is having a central point, or control system, where everything is monitored, and the security of IT cabinets and contents is closely watched. In the event of any abnormal operating condition, having alerts and notifications instantly available provides peace of mind for those responsible for the Edge deployment. This article covers 4 best practice tips when it comes to monitoring.
1. Must-Have Monitoring Systems
Of course, to see what is going on you MUST have a system to tell you. Although Edge deployments are small-scale installations located anywhere that is not a traditional IT space, monitoring systems are common to both. After all, no matter what the IT infrastructure, environmental factors that could hurt IT equipment performance are an even greater threat at The Edge. These must-have systems — which can be classified under "climate control" — support vital functionality and the ability to transmit data off site:
Set points — critical environmental parameters are clearly identified
Device status — run time, service schedules, and more
Temperature — internal, ambient, and fluctuations
Real-time alarms — industry standard protocols alert to the presence of fire/gasses/smoke, dust/debris/moisture, and power outages
At a minimum, Edge best practice calls for monitoring these critical operational parameters. Thanks to modern communication technology, remote monitoring gives an operator site management control.
"Smart" climate control systems provide data, alert staff to equipment issues, and maximize uptime. Plus, the system itself stores data and tracks conditions over time, informing future protection decision making. These can be looked at as "plug-and-play applications" that install easily and require limited regular management.
2. Access Control and Security
Each Edge footprint supports equipment providing different communications and data; some extremely vital, some not as much. Yet, every IT manager wants to prevent unauthorized access, which can be even more difficult to control at The Edge. In fact, other than the physical threats of dust and water, preventing unauthorized access is the main challenge.
Access control is accomplished using mechanical or electronic locking systems, or both. A numerical code on a PIN pad or an RFID card can open doors, which commonly have an auto-opening feature in case of emergencies. Monitoring of the door and door handles reports unauthorized access immediately, and access can also be controlled remotely. Monitoring tracks the length of time of each person's access to the equipment inside the IT cabinet.
The top-to-bottom security advantages seen in a large data center are mostly unavailable in an Edge deployment. Most are standalone installations that make creating and maintaining security somewhat difficult. That is why leaning on high-quality IT cabinets engineered to maximize physical security is a great step in reducing break-ins. All the physical protections put in place can be monitored by sensors and by video surveillance, which monitors activity around the environment.
Speaking of security, there is little difference in the cybersecurity precautions taken between traditional IT and Edge environments. By design, Edge deployments distribute processing, storage, and applications across a wider range of devices, which does provide another level of security. When it comes to monitoring, however, the priority is always keeping stored data in an IT cabinet safe and secure.
3. Analyzing and Optimizing Data
Moving to Edge computing will improve the overall performance or expand the reach of your operational network. These things are only possible by using a comprehensive Data Center Infrastructure Management (DCIM) program. This tool gives you transparency into the performance of your IT equipment and supporting infrastructure (mainly power and cooling).
With the right tool, you can optimize three important things: energy use in your data center, asset utilization/performance, and space utilization. Software uses key performance indicators (KPIs) to measure how the system is performing, and the insights gained inspire more reliable decision-making (mining the data and acting on it).
4. Superior Monitoring Solutions and Services
These best practices are quickly becoming a lot to think about. To combat information overload, consider one main "brain" for the Edge installation: a solution that actively monitors and controls, in real-time, IT network/server racks.
All climate control
Environmental conditions and parameters
Back-up support in case of failures
Notification of designated personnel when an alarm is triggered
Rittal's CMC III Monitoring System supports the serial connection of 30+ monitoring sensors to a central point. By collecting numerous essential statistics, the system allows IT facilities managers to monitor all conditions from a one remote location. In addition, the CMC III acts independently, automatically initiating countermeasures when an alarm is triggered.
To quickly and efficiently get a CMC III system up and running, Rittal's support center provides installation/assembly and commissioning of the monitoring system, preventive maintenance to protect the value of your equipment, user training, replacement of old parts, and more.
A single footprint Edge installation must have all the same support systems (climate control, physical security, power, monitoring) that are critical in any IT deployment.
IT network/server rack manufacturers understand Edge deployments and the importance of properly prepared Edge infrastructures. Consult an expert that can look to the future and select cabinets that can scale with you, perhaps modular cabinets that do not require cutting or welding to modify.