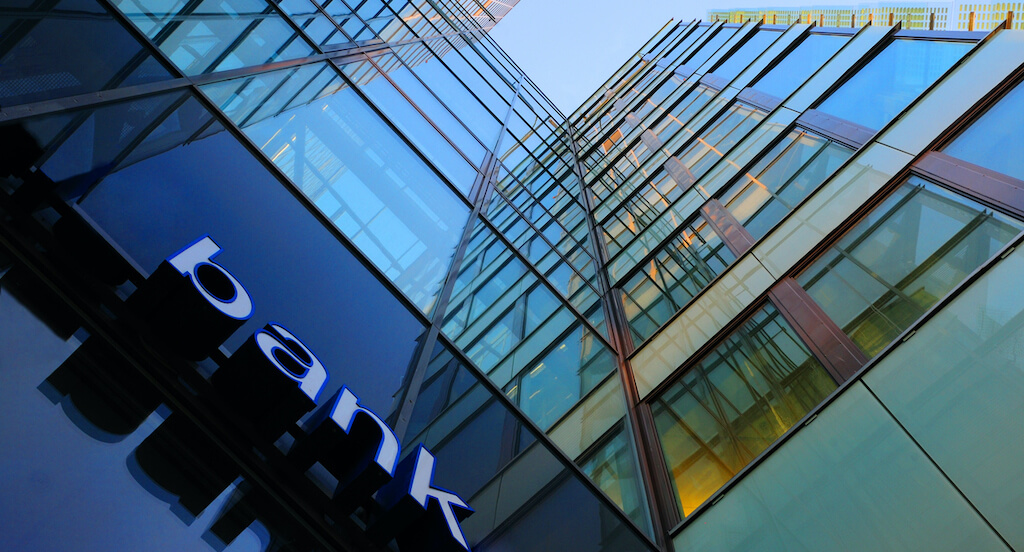 Data is a valuable commodity, yet, some data such as government data, financial, personal data, etc. is particularly more important for a variety of reasons. Safeguarding such data requires a unique level — absolute security — especially when it comes to Edge data centers.
Edge data centers require physical security for the protection of the installed IT network/server gear. They must protect sensitive and important information against virtual and physical threats, and they need to provide reliable remote monitoring, alarms and event notifications, and network-based access control.
Although a previous Rittal blog post covered the Top 5 IT Cabinet Security Suggestions, this article focuses strictly on Edge environments with high-security needs.
Maintaining Control in Uncontrolled Environments
In a typical data center, where the access is limited to key personnel, keeping the IT network/server racks secure is a relatively simple task. However, implementing security at the Edge, where the traffic not always can be controlled, is more complicated. These standalone installations don't have the multiple layers of security found in and around big data centers, so more thought must be put into such deployments.
As a side note, some Edge deployments are located in high-traffic areas — a campus or train station, for instance — where security is minimal compared to a traditional data center. Are these Edge deployments vulnerable? Yes. However, as useful as that data may be, some of these deployments simply do not require the absolute highest levels of security, as they are designed to not interrupt operations or affect the upstream infrastructure upon failure, e.g., failure in a single monitoring camera does not cause failure of the entire surveillance system.
Most Edge data centers are located in uncontrolled environments, which basically means you need to make extra efforts to implement as much control as possible, whether it is on the environment or security. With limited physical access to equipment, control comes from managing the data center's multiple equipment and components and communication channels remotely.
Here are the components of a reliable top-to-bottom Edge security framework:
Build security into each device and all levels
Filter sensitive information; transmit only important data to the cloud
Implement the latest patches
Isolate attacks
Physical Security: The #1 Priority
"Security" can mean different things to different people. No doubt to IT Facilities Managers, security means both cyber and physical. So, in addition to making things tough for cyberattackers, the most vital aspect of a high-security Edge deployment is physical security; the last line of defense.
As mentioned, most Edge deployments do not have multiple layers of security (biometric access, on-premise security officers, etc.) before allowing access to server racks. It is basically just the IT cabinet itself, so physical security needs to be robust. It's not possible to prevent every type of break-in, yet external points of vulnerability can be minimized.
The companies that manufacture IT network/server racks design them to withstand Edge environments and load them with smart security protocols. They know the value of the data housed within the cabinet is immense. To reach the high-security level, sensors must monitor numerous physical threats: water, dust, particles, fire/smoke, vibration, electromagnetic fields, temperature change, and falling debris.
Cooling solutions must operate in harsh Edge environments to maintain the proper climate conditions for your IT equipment. Many of these deployments include self-contained IT cabinets with integrated climate control: open- or closed-air loop, air conditioner, or row-based cooling. Because even the slightest bit of downtime could be critical, cooling systems should be inspected at regular intervals depending upon the harshness of the environment.
Monitoring Packages: Temperature, Humidity, Vandalism, and More
Thinking of monitoring a high-security Edge deployment, you need to evaluate equipment performance, see IT cabinet status, and be assured that all power needs are being adequately met.
Remote management tools provide advanced warning of hotspots, power issues, redundancy loss, and so much more. Actions can be taken immediately, without needing to send a skilled technician to inspect the occurred failure and come up with an action plan. Not only does this provide peace of mind but, based on the performance of the monitored variables, it allows you to understand the trends and, thus, predict imminent failures.
For high-security Edge deployments, Rittal's tried and tested CMC III monitoring system provides reliable monitoring and control. The system monitors environmental conditions in real-time, sends notifications of triggered alarms, and electronically controls physical access. Sensors include temperature, humidity, vandalism, airflow, air pressure, smoke, water leaks, motion, power, etc.
For maximum security, both a PIN code and access card are required for entry, and cameras for video surveillance can be added. As some Edge data centers require much higher security, the CMC III system is able to meet those requirements.
In the near future, we'll post a blog article focusing on "Best Edge Data Center Monitoring Practices." Check back soon to read that.
IT Network/Server Racks That Elevate Security
The main focus of Edge deployments is on the awareness and prevention of physical threats: dust, water, fire, break-ins, etc. Rittal's pre-engineered standalone platform designs — integrated cabinets with cooling, power, fire suppression, and related accessories — are designed to address the physical threats that are encountered in deployments at non-traditional spaces.
Rittal's TS IT Pro network/server racks are flexible and scalable in size, performance, and security. These U.S.-made cabinets are built to handle tomorrow's trends, including high-density cooling and power distribution in high-security Edge deployments.
These specific TS IT Pro and TS IT features help elevate security:
Construction — Steel folded 16x and closed welded for stronger frame construction and fewer points of failure
Hinges — Internal hinges severely restrict access
Lock — Internal lock and latch system reduces breaching due to door being pried open
In addition to high-end IT network/server racks, Rittal offers "Security Rooms" and "Micro Data Centers" specifically to house high-security Edge deployments. Such a room can be built in an existing space, depending on the individual requirements. The wall panels and doors of the room are made to be fire-resistant (multi-layer and sheet steel) and vandalism- and burglary-proof. The locks are equipped with a high-security bolt system, with latch bolt and a panic release feature, for utmost security.
Especially in high-security Edge deployments, it is vital to lean on an experienced partner for turnkey installation and after-sales services. Not only will a dedicated team keep IT network/server racks in optimal condition, they also help ensure they are secure.
Ask for these services:
Mechanical and Electrical Design
Installation Services
Project Management
After-Sales Services
Smart Strategies For The Edge
Edge computing literally moves computer applications, data, and services away from centralized nodes to the very edge of the internet, facilitating real-time and rapid on-site analyses and data processing. The security achieved at the IT network/server rack level is the core of an entire security and monitoring system. Achieving a high level of fail-safe security and reliability requires a comprehensive continuity plan.
Choosing the right IT cabinet for your Edge system is crucial. If there's a weakness in the performance of your Edge data center, it affects your entire network. That's why it is vital to implement smart preventive security measures, anticipate future issues, manage your assets properly, and regularly monitor the deployment.
Learn more about physical security in IT and data center technology by reading our white paper.