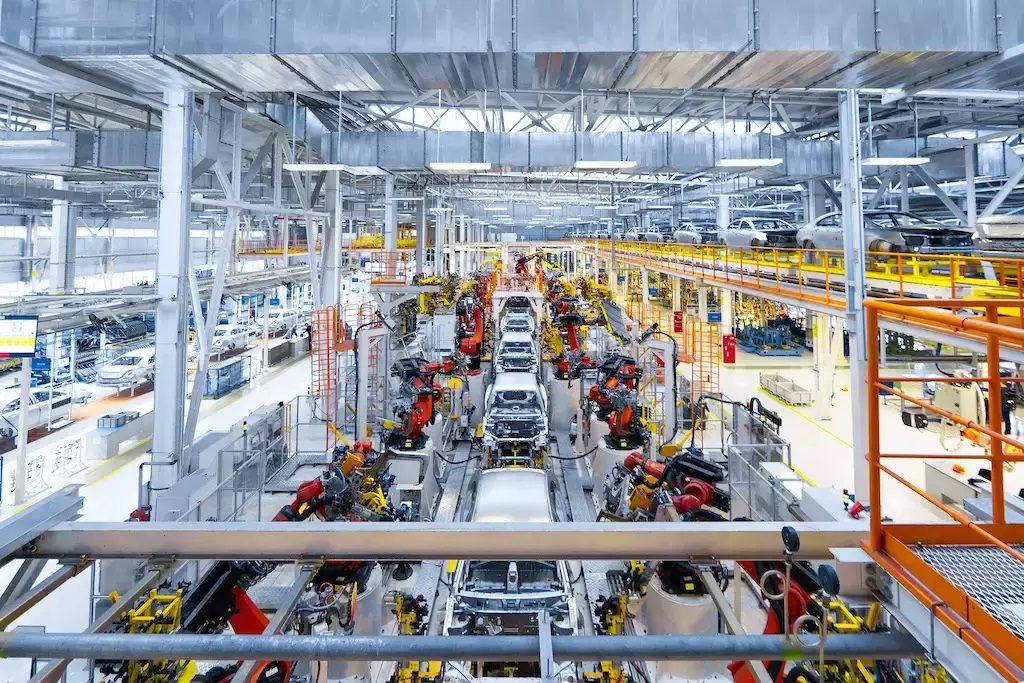 Hyundai translates as "Modern Era". The automotive group headquartered in Seoul, South Korea was originally set up as a construction company. In 1967, the company evolved to become the Hyundai Motor Company, initially producing models under the Ford license, then developing their own cars in the 1970s.
In 1998, the company took over the South Korean car manufacturer Kia Motors. Today, the automotive group has production sites in India, the Czech Republic, Turkey, Russia, Brazil, Vietnam, and the USA.
The Hyundai Motor Company operates the world's largest car factory in Ulsan, South Korea with an annual production capacity of 1.6 million units. When bringing its global plant technology and systems in line with Industry 4.0 standards, the automotive manufacturer specified solutions from EPLAN and Rittal as the international standard for design, engineering, and equipment at its production plants.
Large enclosures, small enclosures, and cooling solutions from Rittal are all used. EPLAN and Rittal experts were consulted early on and recommended standard products for construction of the new plant in Korea. This enabled us to meet the customer's budget requirements and tight delivery deadlines. Some 300,000 vehicles are produced in the plant each year. In total, more than 1,200 large enclosures, 800 compact enclosures, 500 small enclosures and 600 cooling units from Rittal were used.
Maxing out the benefits
One benefit of Rittal standard products are their fast delivery times supported by eight Rittal production sites across three continents. A broad-based logistics schedule helps ensure that customers do not need to hold products in stock, instead they receive their solutions directly off the shelf from Rittal. A sophisticated service network helps guarantee minimal downtime for customers.
So, the Hyundai Motor Company benefits from a high degree of reliability and uptime for its plants both nationally and internationally.
Download our white paper to learn how a connected value chain can help you optimize your manufacturing processes.