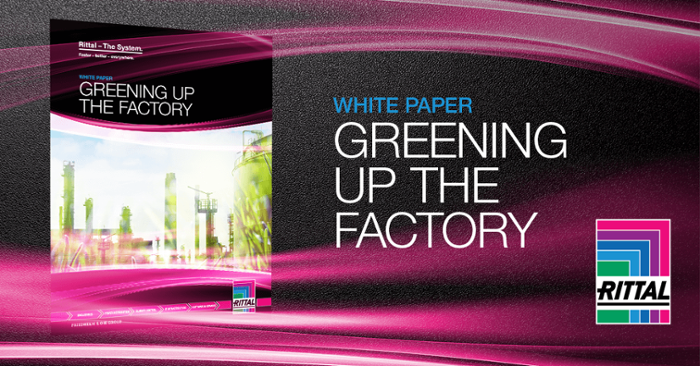 For the last 50 years, the concept of lean manufacturing has helped drive industrial innovation. Everything from alternative power sources to recycling programs to eco-friendly packaging has been achieved thanks to lean manufacturing principles. However, today's focus on sustainable manufacturing and 'greening up the factory' has the potential to dwarf the accomplishments of the last half-century.
A move toward large-scale sustainability initiatives is evidenced in a recent survey conducted by the National Association of Manufacturing that revealed a little more than 80% of NAM member companies are currently developing or already have a corporate responsibility or sustainability policy, programs, and/or goals (71.9 percent with current programs, 8.3 percent developing programs).
Specific industries in the general manufacturing space are also investing heavily in green production practices. In the food and beverage industry, for example, major producers like Nestlé, Mondelez, and PEPSICO have set the ambitious goal of using 100% sustainable packaging by 2025.
Regardless of where companies sit on the manufacturing spectrum, there is one common denominator for each of these examples that unites the manufacturing space in a move toward sustainable manufacturing processes: Industry 4.0.
Industry 4.0's continued evolution toward helping manufacturers use detailed, real-time data and analytics about systems and processes to optimize the use of resources, reduce inefficiencies in production cycles, and better understand how each step of the production cycle impacts the next, is leading the charge for global manufacturers to create more sustainable production programs and, as a result, more efficient production programs.
Yet, the question for many manufacturers remains: How do we actually create an industrial automation framework where the end result is a sustainable manufacturing model? What are the steps or actions we need to take to achieve this?
Our new white paper, Greening Up the Factory, not only provides mission-critical context and background for a holistic understanding of the sustainable manufacturing movement but also details a number of steps manufacturers can take to foster a sustainable production infrastructure, such as:
Process improvements through lean manufacturing principles
Integrating smart heating and cooling systems
Identifying and reducing instances of waste
Leveraging innovative packaging materials and technologies
In addition, case studies, product spotlights, and more will help demonstrate how partnering with Rittal on an industrial automation solution can help manufacturers achieve long-term sustainability while still maintaining an emphasis on productivity and growth.
Download our Greening Up the Factory white paper to start your journey toward an efficient, sustainable manufacturing framework.