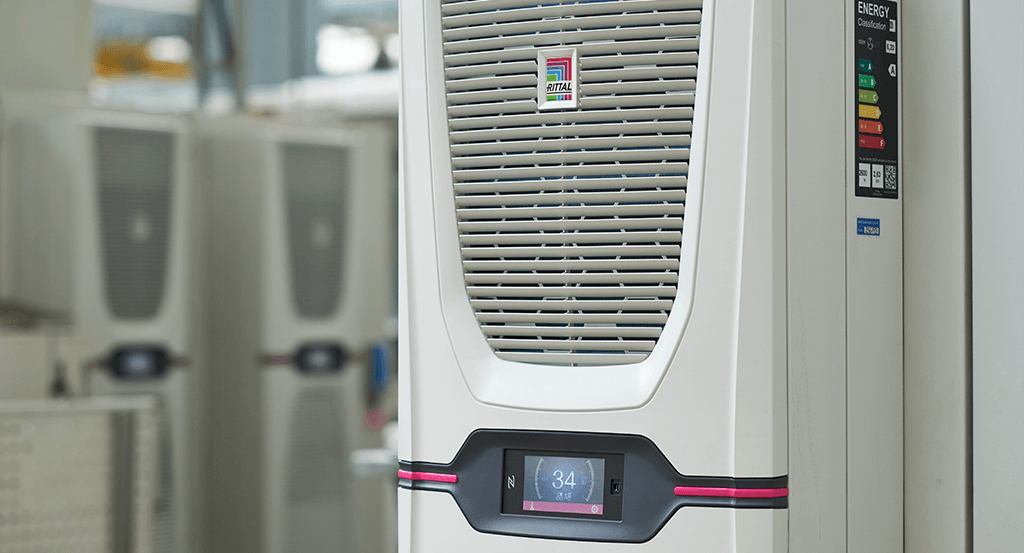 The manufacturing world has changed. Ask a majority of major U.S. manufacturers about their top concerns or priorities in 1990 and you likely would have heard topics like labor shortages, material costs, and instability in various markets around the globe. Fast forward to today and these concerns still apply, along with an additional urgent issue: climate change.
A recent report by the Environmental Protection Agency identified that 29% of all U.S.-based greenhouse gas emissions in 2019 stemmed from the transportation category (which includes automotive manufacturing) and 23% was caused by industry (a broad category including all other manufacturing). With these two sectors of the U.S. economy accounting for more than 50% of all emissions, it's impossible to ignore the sheer size of this carbon footprint.
Regardless of the industry, the smartest, most strategic U.S. manufacturers are working for tomorrow as well as today, and that means investing in energy-efficient systems to reduce their carbon footprint and operate at optimal levels. A major component of this move toward peak energy efficiency centers on climate solutions that simplify complex cooling needs through automation and connectivity.
Let's examine how energy-efficient climate control helps companies reduce their carbon footprint and become more responsible stewards of today's world for the benefit of tomorrow.
Smarter. Targeted. Precise.
Climate control systems in industrial manufacturing operations can be a complex web. What's more, it's difficult to fully realize just how much energy is consumed and greenhouse emissions emitted every day for companies operating multiple facilities on a nationwide scale. Enter technologically advanced climate control systems that provide smarter, targeted, and more precise outputs to direct the right level of cooling for the right enclosures, switchgear, or cabinets at the right time.
Rittal's climate control systems achieve the ultimate in temperature stability inside the enclosure thanks in part to IIoT-connected accessories. Through digital alerts and mobile integrations, plant managers and engineers have more power than ever before to monitor and adjust cooling outputs and temperature levels with more accuracy, precision, and real-time flexibility.
Rittal's Blue e+ line of cooling units doubles down on the energy savings with innovative cooling technology for increased precision via a hybrid cooling process that relies on dual parallel circuits working in conjunction to increase airflow throughout the enclosure. This means the right levels of cooling are applied at the right time in the right places, which leads to significantly enhanced energy efficiency and reduced consumption compared with less dynamic cooling units. Multiple mounting positions also help create more efficient, targeted airflow as opposed to traditional systems that deploy a uniform blanket of cooling.
Rittal's recent partnership with a major North American automotive manufacturer demonstrates the benefits and necessity of using advanced cooling technologies in the climate control space. In providing a holistic climate system analysis, Rittal identified that 25 of 200 cooling units within this manufacturer's production facility were not operating.
Not only did this place undue stress on the remaining cooling units, but it also resulted in climate inefficiency across the board, which is a significant driver in an increased carbon footprint.
Prolonging equipment lifespan
Heat dissipation is essential to protecting sensitive electronics within the enclosure. In fact, Each of these environmental elements can damage electronics and hamper performance, and in fact 57% of all component failures are due to overheating.
This is where a cooling unit becomes an important player in prolonging the lifespan of enclosed components. Rittal's TopTherm air conditioners are designed to protect delicate electronics from the hazards often found in harsh industrial environments, including heat, excessive humidity, dirt, and airborne cutting fluids. All TopTherm units are tested to the DIN 3168 international performance standard and, depending on the unit, meet requirements for a range of certifications including UL, cUL, and CE for global deployment.
Field-tested in a variety of industries such as industrial manufacturing, automotive, food and beverage, and retail and logistics, Rittal's TopTherm cooling units offer a variety of mounting positions, carbon steel design and engineering, and integration with our Blue e line of climate control products for maximum flexibility.
In addition, Rittal's line Blue e+ air conditioners provide high output and energy-efficient climate control with superior plug-and-play capability to reduce the need for customizations or accessories for integration. Rittal's Blue e+ with IoT interface leverages both passive and active cooling alongside remote monitoring and network alerts to help plant managers control energy consumption based on cooling requirements.
With an eye toward increasing overall efficiency and productivity, Rittal's TopTherm and Blue e+ cooling units are units of choice in reducing your carbon footprint through prolonging the life of your equipment.
Solutions for specific industries
If the advancements in industrial automation during the last 30 years have taught companies anything, it's that there is not a one-solution-fits-all answer to any aspect of production. Specific industries — whether it's automotive, food & beverage, retail & logistics, or oil & gas — require custom climate control solutions to help them address their unique challenges. On a more granular level, specific environments and contexts within a given industry demand even more customized climate control solutions to adequately reduce the carbon footprint of a particular facility.
Rittal's emphasis on accelerating the evolution of industry through modular design and engineering provides companies in any industry with the climate systems necessary to meet the challenges of any application.
For food and beverage producers, Rittal's hygienic design line of climate control systems are designed to withstand frequent washdowns and powerful cleaning agents and to promote water runoff to prevent pooling and the accumulation of contaminants on surfaces. Solutions like Rittal's Blue e and Blue e+ line of cooling units can also be customized for deployment in specific areas of production facilities to suit any need or application. In addition, Rittal's filter fan units direct airflow to combat ingress of airborne particles that can damage electrical components within the enclosure.
The durability and reliability of Rittal's air-to-air and air-to-water heat exchangers allow for deployment in harsh indoor or outdoor environments, making them ideal for the automotive, retail & logistics, and oil & gas industries. Designed and engineered for various mounting options, Rittal's heat exchangers are fully wired with controller and digital temperature control and display for precision in both cooling output and overall performance within a climate system.
Rittal's Blue e+ chillers for use in the automotive and retail & logistics space are flexible and compact for use in applications where space and durability are top considerations. Speed-regulated components help reduce energy usage by up to 70%, and Blue e+ chillers leverage intuitive operation via touch display and intelligent communication interfaces to help ensure convenient operation and analysis.
Engineered to overcome specific industry hurdles, prolong the lifespan of enclosures and electronics alike, and provide targeted and precise cooling outputs, Rittal's energy-efficient climate control systems help companies reduce their carbon footprint and operate more effectively and efficiently thereby contributing to their business goals and the preservation of our world.
Learn how our climate experts can help you reduce your carbon footprint with a Rittal climate analysis!