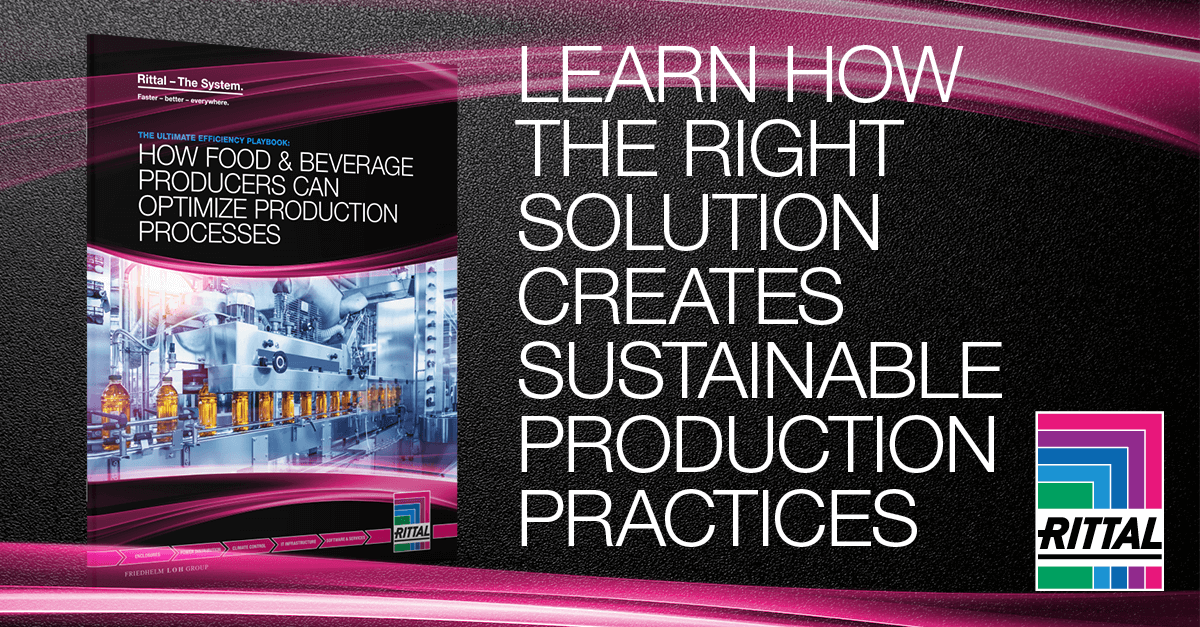 In today's fast-moving, global marketplace, the game that is food and beverage production has changed. Adapting to constantly evolving production parameters, bringing new, innovative products to market to meet today's consumer demands, behaviors, and agility to respond to supply chain instability or disruption, have all become the new normal. The one unifying element that pulls them together is striving for efficiency with each of these foundational elements.
This emphasis on creating a more efficient industrial automation infrastructure can, when embraced, help producers expand their footprint and grow their market share; however, if not accounted for, the lack of focus can put undue pressure on your production infrastructure and leave you struggling to keep pace with your competitors.
What further complicates the current production landscape for food and beverage players is the staggering growth rate in the food and beverage space. For context, the annual growth rate of U.S.-based packaged food and beverage production is projected to increase at a compound annual growth rate (CAGR) of 4.1% from 2021 to 2028. In addition, the expansion of e-commerce is expected to further increase competition in the food and beverage production space.*
For these producers, this signals an opportunity to adopt new technologies that help optimize production processes, reduce waste, and increase profitability. But with the playing field for enhanced efficiency in food and beverage production in full view, the question becomes: How do you create a strategic, actionable plan to introduce game-changing efficiency into your production facility, and what are the initiatives and solutions necessary to get you there?
The good news is this playbook will outline key steps you can take to be a true change agent for your organization in building an efficient production framework, including:
Developing a more localized supply chain you can trust
Reducing energy consumption and waste
Optimizing power distribution systems
Embracing a data-driven decision model
Understanding the relationship between efficiency and sustainability
This food and beverage industry playbook will also demonstrate how Rittal's innovation, thought-leadership, and state-of-the-art solutions can provide an open running lane for you to achieve the ultimate in end-to-end production efficiency.
Download our new food and beverage efficiency playbook to learn more.
*U.S. Packaged Food Market Size, Share & Trends Analysis Report By Product (Beverages, Ready-to-Eat Meals), By Distribution Channel (Supermarkets & Hypermarkets, Online), And Segment Forecasts, 2021 - 2028