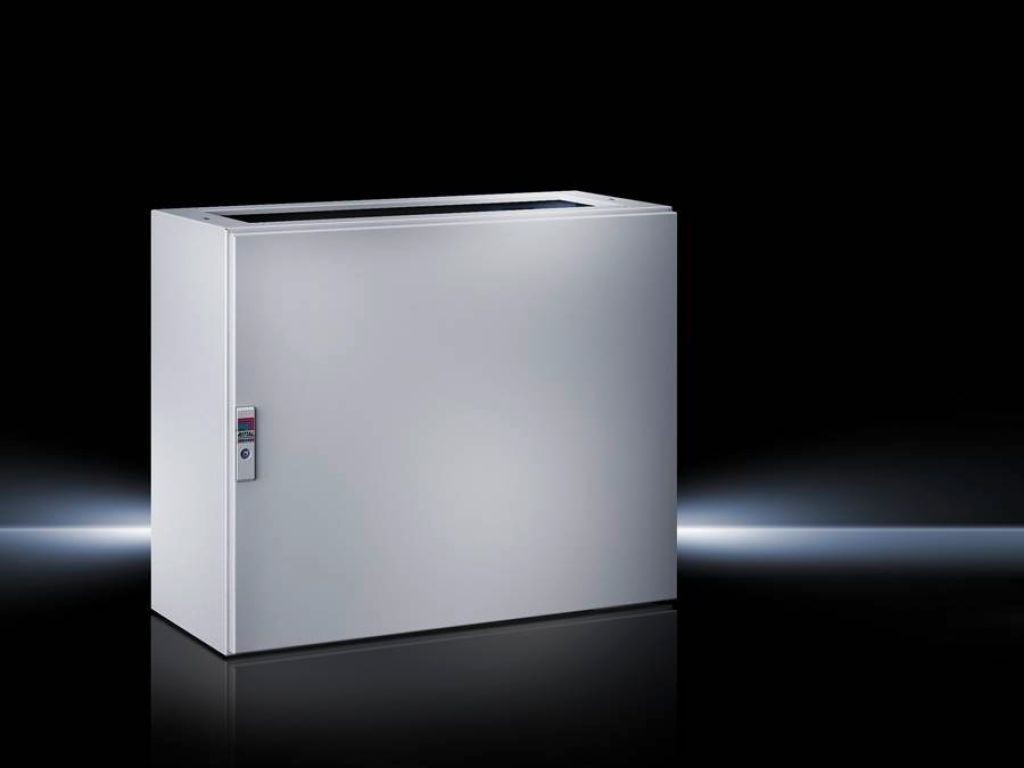 In the very early days of baseball, how well a player could hit the ball was a very nebulous concept. Teams could only really gauge how well a batter hit by firsthand accounts that were relayed by teammates based on what they observed on the field. This resulted in much ambiguity about how effective a hitter could be in a variety of in-game situations and how teams could best prepare for those situations.
The creation of the batting average statistic suddenly made on-field observations quantifiable. Now, teams had a measurement of how well a player could hit and thus could create an effective game plan to maximize this potential.
This same principle applies to ingress protection (IP) ratings and the ability to assign numeric values to the level of protection industrial enclosures provide the sensitive electronics that power today's manufacturing industry. Where at one time the capacity of an industrial enclosure to protect electronics was a more vague judgment call, IP ratings created a standard by which enclosure protection can be evaluated.
To better understand how IP ratings became the standard of enclosure protection across the manufacturing space, let's take a quick look at the history and evolution of IP ratings and how to translate a rating into a real-world understanding that helps guide equipment designers at OEMs and processors, machine builders, panel builders, and systems integrators toward the right enclosure for their application.
The creation of IP ratings
Created by the International Electromechanical Commission (IEC) in 1976, IP ratings for industrial enclosures were designed to provide manufacturing companies with a standardized measurement of the protective capability of industrial enclosures, along with regulatory standards on the necessary IP rating across a variety of industries from food and beverage to automotive to general manufacturing.
Assigning a numerical value to an enclosure's level of ingress protection against harmful contaminants such as water, dust, humidity, and others was a game-changer in the way machine builders, panel builders, and systems integrators chose the right enclosure for their protection needs. In addition, the introduction of IP ratings set a global standard for enclosure security and protection at a time when the global manufacturing landscape was experiencing the first of many expansion periods.
Prior to IP ratings, industrial enclosure protection and security was too often relegated to terminology and classification that was vague and at times left manufacturers with more questions than answers. Dustproof, waterproof, weather-resistant, and others were the designations ascribed to enclosures without much in the way of context or specificity for industry application, and too often these terms were used as sales and marketing vehicles as opposed to that of safety and security for the equipment and workers in manufacturing facilities.
Understanding the meaning of IP ratings
As we touched on a moment ago, the growing complexity of a worldwide manufacturing chain in the early 1970's required a universal classification system on which control and switchgear enclosures could be engineered to maximize the safety and security of global production programs. In addition, the clarity of the two-digit classification of ingress protection provided a path for manufacturers to select the appropriate construction materials for enclosures as well as help enable a long service life of the enclosure itself and the electronics contained inside.
In an IEC IP rating, the first digit represents protection against the intrusion of dust, airborne, or other solid particles on a scale of 0 to 6 from least protection to maximum protection; the second digit signifies protection against the ingress of water or humidity on a scale of 0 to 9, with 9 being the greatest level of protection.
With enclosures designed for use in the Food and Beverage industry, IP ratings can also include the K which designates the enclosure is engineered to withstand intense, frequent washdowns for increased hygienic standards to combat contamination.
Industrial Enclosure IP Ratings
| | | |
| --- | --- | --- |
| Number | Solid particle protection | Liquid particle protection |
| 0 | No protection | No protection |
| 1 | Protection against solid foreign objects of 50 mm and greater | Protected against vertically falling water drops |
| 2 | Protection of solid foreign objects of 12.5 mm and greater | Protected against vertically falling water drops when enclosure is titled 15° |
| 3 | Protection against solid foreign objects of 2.5 mm and greater | Protected against spraying water |
| 4 | Protection against solid foreign objects of 1.0 and greater | Protected against splashing water |
| 5 | Dust protected | Protected against water jets |
| 6 | Dust right | Protected against powerful water jets |
| 7 | X | Protected against the effects of temporary immersion in water |
| 8 | X | Protected against the effects of continuous immersion in water |
| 9 | X | Protected against high pressure and temperature water jets |
While the sheer variety of manufacturing applications in today's industrial landscape call for different degrees of enclosure protection and IP ratings, most general manufacturing applications require a base IP54 rating for an enclosure to be safely integrated into an industrial automation framework. More specialized manufacturing environments like food and beverage production facilities required an IP66/IP67 or IP69K rating due to the high hygienic standards associated with packaged food and beverage production.
Ritttal's industrial enclosures are designed to help manufacturers cover all their IP needs.
Modular enclosures like the TS 8 offer IP66 protection through a carbon steel base and enclosure frame construction making it ideal for use in harsh environments such as the automotive industry. In addition, unibody enclosures like our VX SE bring the necessary IP rating for food and beverage production facilities complete with stainless steel construction and with brushed grain 400 to prevent water pooling and buildup that can result in bacterial contamination on enclosure surfaces. For compact and wallmount enclosures, our AX line is IP66 rated with superior flexibility and wiring capability for use in applications that require maximizing equipment installation with a minimized footprint.
IP ratings are becoming used more and more in the U.S. as we adopt more global and international certifications and standards. Today's automation architects can rest easy knowing Rittal's industrial enclosures can meet the protection challenges of any industry.
Watch this on-demand webinar to learn how to select the right enclosure for your application.