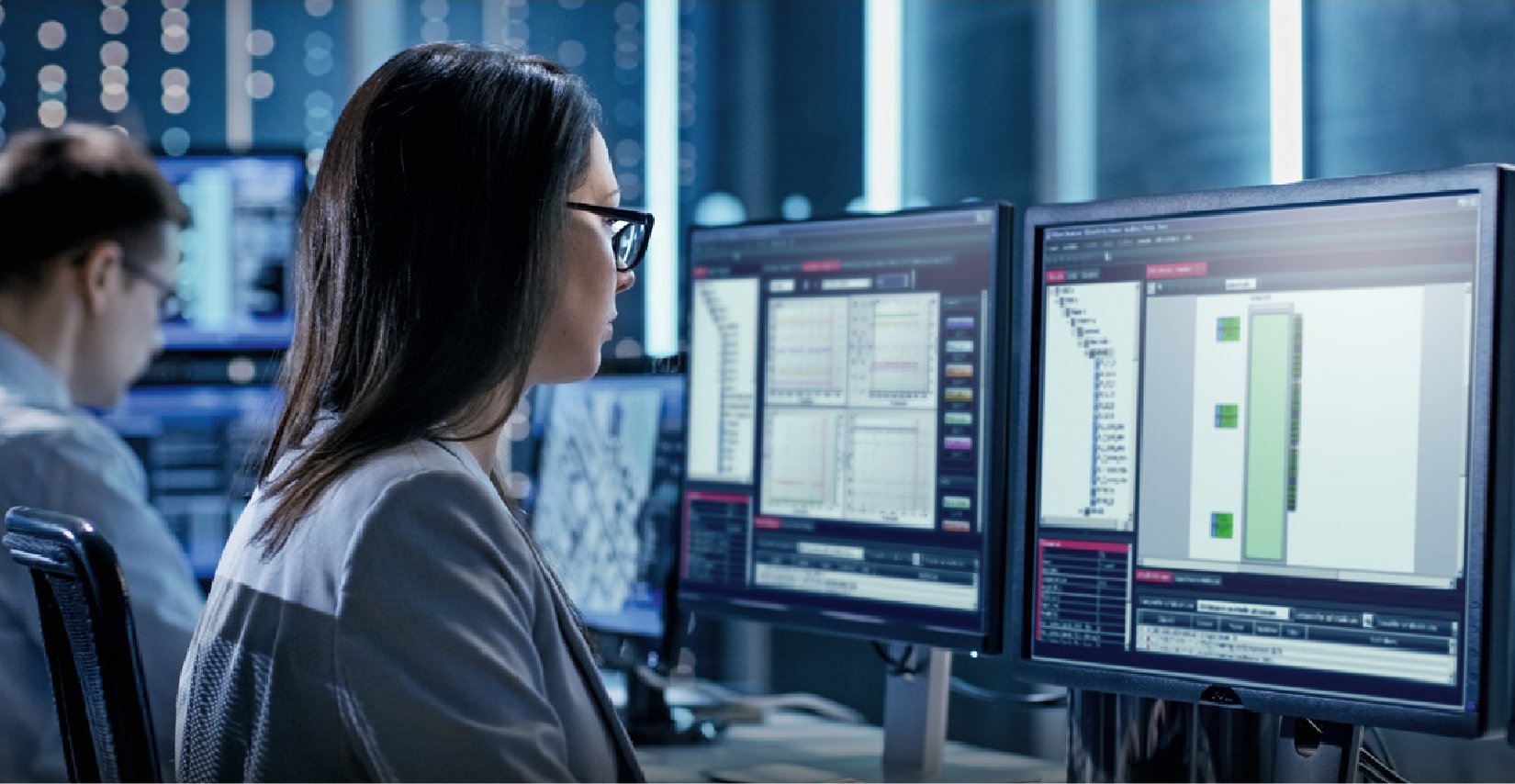 Not so long ago, when you wanted to take a road trip, you had to break out a map and plot your route manually. You could not account for the wealth of variables that could seriously disrupt or even derail your journey. There was no way to anticipate road construction, accidents resulting in long delays or detours, weather-related occurrences, or missed turns yielding delays in arrival.
Today, with smartphone apps and GPS navigation capabilities, road-trippers can not only plan routes with stunning accuracy but they can account for and correct in real time delays, detours, or the occasional wrong turn.
This same principle applies to panel builders, machine builders, and systems integrators when it comes to industrial enclosures. There was a time when the design, production, and alteration of electrical panels and enclosures was largely a manual process with long lead times, high risk for error and production delays, and the potential for costly mistakes that could be damaging to their industry reputation and overall business growth.
Rittal and EPLAN give those charged with the production, wiring, installation, and integration of industrial enclosures the digital tools they need to create a scalable, replicable, and cost-effective roadmap for their industrial journey.
What's the deal with automation?
Before we dive into what the Rittal and EPLAN product platform actually is and how it helps achieve an automated production process, it may help to understand to some degree just how important Industry 4.0 and automation are in today's global manufacturing marketplace.
An 2019 article published in Forbes suggested that more than 40 percent of industrial and manufacturing companies will have a full, factory-wide digital makeover by 2022, and that 35 percent of these companies will have a holistic digital/automated ecosystem by that 2022 deadline as well. In addition, a recent MarketWatch report indicated that the global industrial automaton sector was valued at more than $139 billion in 2019, a figure which is expected to increase by almost 9 percent annually through 2027.
While it's not 100 percent clear on how the COVID-19 pandemic has slowed this progress, it is safe to say that slowdowns in production during the COVID crisis have given companies ample time to look internally and reevaluate their workflows and processes.
So what do these numbers mean? This means industrial manufacturing companies around the globe — your direct competitors — are racing to automate and integrate their processes in order to become more flexible, agile, increase ROI, and reduce energy consumption. Each of these benefits is part and parcel to what Rittal and EPLAN bring to the table.
EPLAN explained
Designed to provide end-to-end visibility and transparency from the panel engineering to the production process, EPLAN is Rittal's sister company and a provider of digital software and CAE services for machine, plant, and control cabinet engineering.
Rittal's modular enclosures paired with EPLAN's cloud-based tools provide panel builders and machine builders with streamlined workflows for installing electronics, wiring, and panel assembly and enable system integrators to reduce downtime and leverage greater degrees of customization.
The synchronization of each individual action along with detailed reporting, real-time updates, and data/schematic storage and sharing help companies overcome some of the more common stumbling blocks in the industrial manufacturing landscape, such as:
Increasing pricing pressures to be able to provide the right product at the right time within the right budget, especially as competition breeds a race to the bottom-line
Skilled labor shortages that can result in increases in scrapped materials and revisions/alterations
Delivery pressures due to the rapidly-changing and real-time demands manufacturers must respond to
Inefficient workflows via antiquated data capture, storage, and communication systems
Rittal and EPLAN give panel builders, machine builders, and system integrators a powerful tool to not only address these challenges but avoid them altogether. With this solution, companies are no longer working reactively in variant-rich environments — instead, they're able to work proactively to be more agile and nimble in global, competitive marketplaces.
The path toward automation
What truly creates an automated ecosystem is end-to-end, 360-degree visibility of everything from the sourcing of component parts to the integration of a finished panel and enclosure into existing production infrastructure. The following workflow chart provides a high-level illustration of the interconnectivity of an automated industrial ecosystem, as well as how panel builders, machine builders, and system integrators achieve real-world value in the form of time savings and cost reduction with the Rittal and EPLAN architecture.
As a scalable solution to meet demands across a variety on industry verticals, Rittal and EPLAN provide panel builders with data-driven 3D modeling capabilities to reduce production line errors, account for potential variables in production or customization, and help to seamlessly integrate workflows and communication of schematics relative to change orders or other real-time fluctuations or modifications based on original specifications.
From a more granular perspective, there are a number of integrated tools in the Rittal and EPLAN arsenal to help reduce the manual or error-prone nature of specific tasks:
EPLAN Data Portal for the most efficient and consistent sourcing of component materials to reduce special orders, part shortages, or on-the-spot part modifications.
EPLAN Pro Panel with dynamic with

3D

engineering and verification capabilities for control cabinets and switchgear, including access to device data.

EPLAN Smart Wiring for increased efficiency and accuracy in every step of the wiring process by providing digital engineering data and real-time project management comparisons.
EPLAN Engineering Configuration to help panel builders to avoid the manual creation of the control cabinet layout and instead opt for its digital twin to increase efficiency and reduce downtime.
EPLAN Harness ProD to provide optimized processes in control and switchgear engineering to avoid costly errors and increase productivity.
Rittal and EPLAN's automation framework is more than simply making sure a panel is wired correctly or the right hole is drilled into the right panel in the right spot – though these mission-critical tasks are of course accomplished. But moreover it's simplifying the entire panel wiring, building, and integration process into a clearly visible, communicable, and replicable set of fluid actions that feed off and into each other.
Rittal and EPLAN bring automation into focus
Much like how the advent of Google Maps or the GPS inside your car makes it easier for you to get from Point A to Point B by removing the guesswork and inaccuracy of manually mapping a road trip, Rittal and EPLAN remove the variables that are likely to cause disruption and optimize the processes for today's panel/machine builders and system integrators.
When the bigger picture is fully-realized, it's easier to see how Rittal and EPLAN's digitalization of these once manual processes becomes a massive value-add for those actually working to create, facilitate, and improve the effectiveness of the value chain.
Learn more about the
Rittal and EPLAN
solutions today!