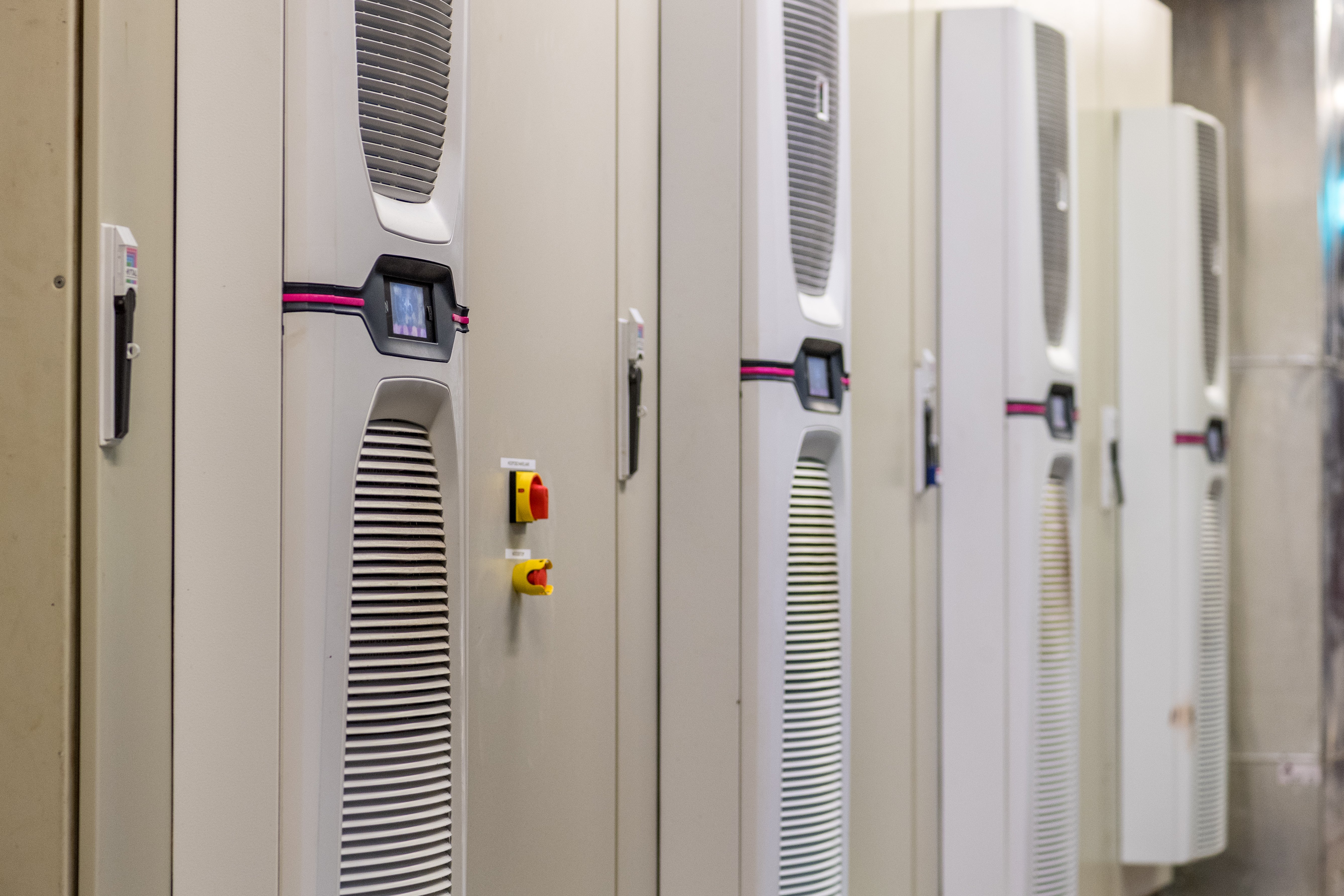 From vegetable oils and fruit juices to cocoa butter, most food products in our supermarkets contain basic ingredients that have been produced, processed, packaged or shipped have likely been from the globally active group, Cargill, Inc.
With more than 155,000 employees spread across 70 different countries, Cargill is a major player in the global food and beverage production and supply chain space. Cargill's two production plants in the Netherlands — Zaandam and Wormer respectively — are essential hubs for processing cocoa beans into popular products such as cocoa powder and cocoa butter.
Maintaining strict hygiene of the production facility while ensuring the highest quality cocoa-based products including taste, color, and melting temperature depends on many factors and Rittal's products and solutions help ensure the most optimal environment for the most ideal cocoa bean and cocoa products for use around the world.
Enclosure climate control for grinding plants
Perhaps one of the more important in the processing of cocoa beans is the grinding stage. Large and powerful electric motors drive these grinders, and each group of motors is driven by a frequency converter and controlled by a programmable logic controller. The components in the enclosure emit waste heat and thus have to be constantly cooled in order to function reliably.
This mission-critical element of the production sequences results in high demand for consistent, precise cooling as ambient temperatures can reach up to 45 °C. To help achieve the most efficient, targeted cooling possible, Cargill's Zaandam plant relies on around 50 of Rittal's state-of-the-art Blue e+ cooling units.
Preventative maintenance for process reliability
The need for readily available, reliable, and powerful climate control solutions led Cargill to sign a maintenance contract with Rittal for additional cooling units throughout Cargill's entire production sequence. In accordance with digital Life Cycle Maintenance (LCM), all Rittal cooling units are maintained, overhauled, or replaced as needed, and the Rittal service team collects any defective parts from Cargill, provides repairs, and reintegrates them into the climate control unit as part of the service agreement.
In addition, wear-sensitive cooling unit parts are overhauled or replaced quickly and suitably to help ensure optimum availability. In conjunction with Rittal, Cargill's technical department in Zaandam makes a major contribution to availability by keeping a specific number of ready-to-use replacement cooling units in stock at all times.
"Rittal's service technicians not only know the Rittal products inside out, but they are also well informed about the applicable safety regulations," says John Deijle, Work Preparation, Cargill Nederland. "The combination of Rittal products and service makes a valuable contribution to process reliability."
The preventive maintenance and overhaul of the cooling units also ensures a high level of energy efficiency. If the customer decides – based on a service check – to replace a defective cooling unit with a new one, Rittal Service will conduct an assessment with our industry experts to help ensure the correct disposal of the old cooling units and coolants, including the necessary documentation.
Download our new Food & Beverage Solution Suite to learn more about our climate control and industrial enclosure solutions designed specifically for food and beverage producers.