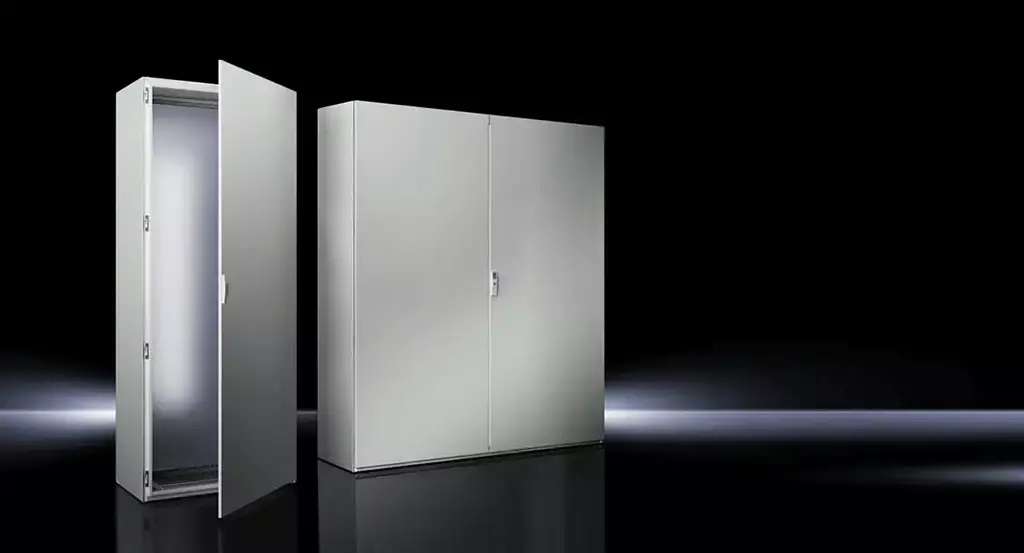 "The basically simple things are the best, whether it's automobiles or diets or philosophy." - Henry Ford
The ability to standardize processes or products has always been an important element in modern manufacturing. As global production cycles continue to adapt to the events of the last two years, the ability to simplify manufacturing processes has emerged as a critical element to productivity and profitability.
Standardizing part production for use in manufacturing goes a long way in helping producers cut variances in design and engineering stages, reduce set-up costs, and create more production program stability via the availability of standardized industrial panels, enclosures, and climate solutions. The challenge remains, many manufacturers across a wide spectrum of industries are simply pulled in too many directions preventing them from considering how standardized automation solutions can optimize production.
To help emphasize the importance of standardization through simplifying design and production systems, let's look at how manufacturers can standardize automation processes and solutions to help save time, money, and resources.
Begin with the design and engineering phase
Standardizing automation solutions begins with using a design and engineering platform that makes it faster and easier to design, engineer, alter, and share panel or enclosure schematics to eliminate errors from manual design processes, bottlenecks in part production, and unnecessary lead times. In addition, the ability to achieve in-the-moment insight in every phase of the design process from procurement to delivery allows engineers to more strategically develop a plan in spec'ing automation solutions that can be assembled and integrated with ease.
This is where powerful computer aided engineering (CAE) design software like those from, EPLAN, make standardizing automation solutions quick and simple. They provide scalable solutions to meet demands across a variety of industry verticals. Together, Rittal and EPLAN, provide panel builders with data-driven 3D design capabilities to seamlessly integrate workflows and communication of schematics relative to change orders or other real-time fluctuations or modifications based on original specifications.
EPLAN Solutions can help engineers to design around the idea of standardization:
EPLAN Data Portal

for the most efficient and consistent sourcing of components to improve engineering design speed, reduce special orders or on-the-spot part modifications.

EPLAN Smart Wiring for increased efficiency and accuracy in every step of the wiring process by providing digital engineering data and project management comparisons.
EPLAN Engineering Configuration

to help panel builders avoid the manual creation of controls systems and instead opt for its digital twin to increase efficiency and reduce downtime.
Choose the flexibility of modular enclosures
While the idea of flexibility with industrial enclosures might seem to be counterintuitive with standardized automation solutions, the two concepts are actually more closely linked than meets the eye. The flexibility with how enclosures can be configured on the factory floor or the interchangeable nature of panels via modular designs promotes enclosure standardization because it can be designed to fit a variety of needs or applications.
This level of flexibility from using standard enclosures across applications simplifies a manufacturer's supply chain, reduces instances of downtime, and makes for seamless integration into existing automation frameworks. Switching to a standardized, yet modular, enclosure across applications reduces parts on hand needed for repairs, streamlines maintenance, and provides repeatable accuracy across automated processes for customization needs.
Modular enclosures help manufacturers unlock standardization through flexibility in several ways. Innovative modular frame structures provide additional options for both inner and outer mounting levels of the enclosure enabling more electronics or switchgear components to fit in the same space as unibody systems. Increased opportunities for baying on all sides of the enclosure create integration options for spaces with size limitations. A variety of connection configurations make for easy wiring regardless of how the enclosure is deployed.
The Rittal TS 8 modular freestanding enclosure embodies these features while also providing 30% more mounting space than unibody enclosures. The TS 8 is steel folded 16X, closed welded for strong frame construction, and UL- and cUL-Certified.
Make preventative maintenance a priority
Preventative maintenance in today's manufacturing landscape is a hot topic being driven by 24/7 facility operations and challenging environmental conditions. In addition, labor shortages are making it difficult for manufacturers to find the necessary personnel to monitor, update, and troubleshoot industrial automation equipment.
Standardized industrial automation solutions help plant managers and engineers reduce maintenance costs and facilitate peak production efficiency by reducing the number of personnel it would take to maintain and troubleshoot custom or specialized products. Moving away from a reactive maintenance approach to the growing trend of Industry 4.0 and IIoT have introduced remote monitoring, network alerts, and performance analytics as key components to supporting preventative maintenance that reduces unplanned downtime.
This is especially true when it comes to climate control systems and industrial air conditioning units that help cool mission-critical electronic components. The digitally connected nature of climate control units, such as Rittal's Blue e+ with IoT interface, helps manufacturers keep a watchful eye on cooling outputs, energy usage, and other important elements of effective climate control. Additionally, up-to-the-minute performance reporting helps manufacturers ensure the health of their cooling units and avoid costly breakdowns or failures.
Our Blue e+ also provides:
Hybrid cooling that relies on two parallel cooling circuits working to circulate air throughout the enclosure. The integral heat pipe dissipates heat from the enclosure as soon as the ambient temperature falls below a specified setpoint, providing passive climatization.
Global applications via multi-voltage capability to connect to all standard power grids worldwide.
Technological integrations that put more power than ever before in the hands of those on the factory floor in the form of touch-screen display, multilingual system messages, and standardized communication interfaces.
Rittal's commitment to helping manufacturers standardize their automation solutions is part of our mission to help simplify the complexities of variant-rich production streams. Rittal and EPLAN partnered with Electro-matic, a Rittal panel distribution partner, to develop a fully assembled power distribution panel for a major North American automotive manufacturer to use as a standard product on a global scale.
Download the case study to learn more.