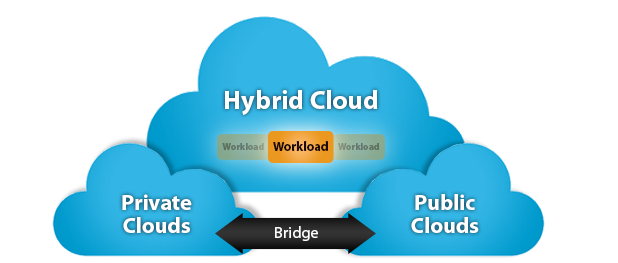 It seems like data is becoming as valuable as the air we breathe. We are constantly connected to everything: our friends, families, data and even our houses. I can turn my vacuum on from work and tell my house to cool down or warm up. We now have the ability to access data across multiple systems and applications within nanoseconds.
Hybrid cloud is a cloud computing environment that uses a mix of private, third-party and public cloud services. It allows you to scale and work seamlessly, moving through all platforms to create greater flexibility to meet your specific business needs, giving you more control over your infrastructure, no matter where it sits.
The old school corporate "no cloud" policy is trending down, and the market is moving towards a "cloud first" strategy. All the newest features and security appear in cloud architecture first. Running a traditional on premise data center leaves you at risk of falling behind and consistently trying to play technology catch up. The hybrid model acknowledges that not all IT resources should exist in the cloud, but gives you the desired flexibility to keep important resources closer while taking advantage of the security, scalability and redundancy of the cloud.
Rittal Data Center Solutions – Enclosures, Power Distribution & Climate Control – plays everywhere in every data center environment, cloud or on premise.
Contact us today! datacentersales@rittal.us or 800-477-4000.