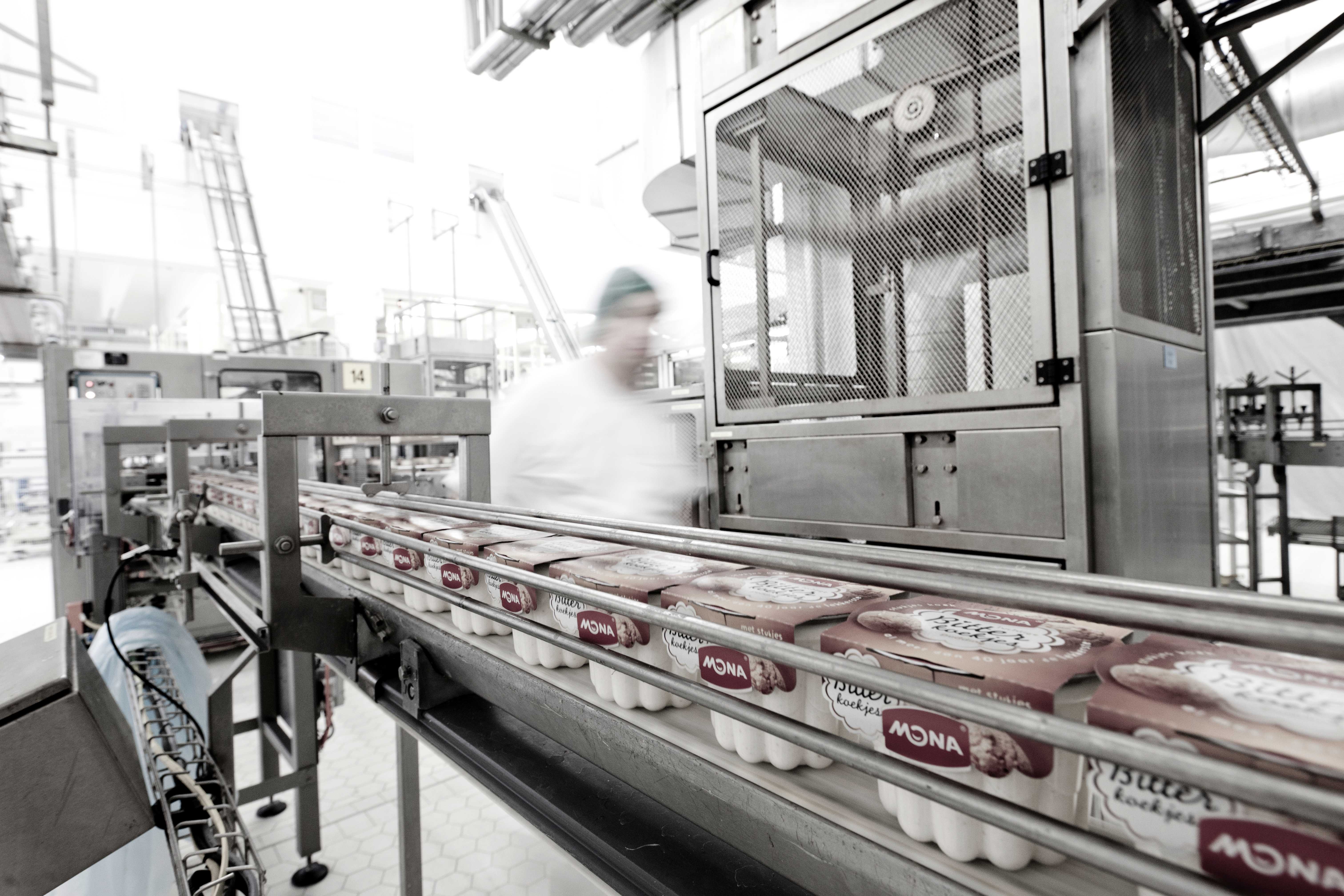 Manufacturing buzzwords come and go, but Industry 4.0 is here to stay. In this article, we outline what Industry 4.0 is and what food and beverage manufacturers need to know about it.
What is Industry 4.0?
Most manufacturers agree that we are experiencing the fourth industrial revolution. Each of the preceding industrial revolutions has centered around an identifiable shift in the way manufacturing is done: first it was using water and steam power, then the advent of the assembly line and the use of electricity in factories, and finally the dawn of computers and their introduction to the manufacturing process.
The revolutionary change that we are now experiencing involves computers and machines becoming interconnected through the Internet of Things (IoT). Physical devices are now able to communicate with one another through the internet, exchange data in real time, and use cloud computing to make smarter recommendations. As these devices collect and store data, they can begin to recognize patterns and help make manufacturing more efficient than ever.
Industry 4.0 and Food & Beverage
For the food and beverage industry, the technological advancements of Industry 4.0 have created opportunities for improvement both on the plant floor and in how manufacturers serve the end customer. Plants have embraced initiatives like:
Using radio frequency identification (RFID) to trace food from its origins in the field through processing and packaging and into the consumer's hands

Surfacing supply chain data to consumers, who are increasingly better educated and more interested in where their food comes from, using technologies like near-field communication (NFC) and the consumer's mobile device

Monitoring equipment performance through sensors that communicate data to the cloud in order to enable predictive maintenance and minimize unplanned downtime

Visualizing data and key insights for employees so that they have better information with which to do their jobs

Applying real-time data analytics to automate restocking, decrease energy consumption, and increase productivity
Finding Industry 4.0 efficiencies usually starts with implementing a manufacturing execution system (MES) or an enterprise resource planning (ERP) solution.
Take New Belgium Brewing Company, for example. This craft brewery used an MES to integrate smart manufacturing practices into its factory. The software allowed employees to view real-time data on the factory floor and reduced the company's downtime by 50 percent. This change allowed New Belgium to increase production from 150,000 cases per week to 200,000 cases per week — without additional capital investments.
A Shift in Thinking
For many food and beverage manufacturers, this shift in manufacturing technology requires a shift in thinking, as well. In the old world, there was the office, where all the computing was done, and the plant floor, where all the manufacturing was done.
In the new world, the office/plant floor divide is gone. Manufacturing happens both on the conveyor belt and in the cloud, which means that managers in production environments face similar challenges to systems administrators. In this new world, the two roles must work together more than ever before.
Today, we think about food and beverage plants in terms of hygienic zones. Learn more in our hygienic zones overview.