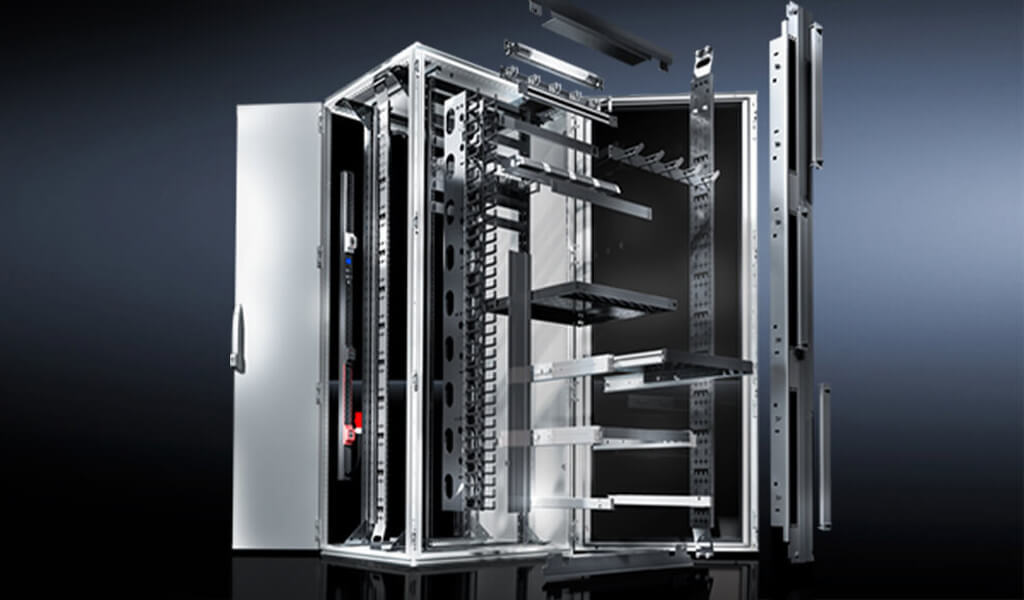 Being only a part producer is no longer a manufacturer's only priority; today, manufacturers also need to optimize their IT equipment to help ensure uptime. Industry 4.0 and IIoT have flooded the industrial space with more data than ever before, and companies in every industry from automotive to food and beverage as well as material handling need ways to capture, organize, and use this information to be as flexible as possible.
For example, a global beer producer may have had little use for IT in their bottling processes 15 years ago; however, the influx of industrial automation solutions to help them bottle product faster and more efficiently now means producing massive amounts of data alongside beer. This data can be used to leverage better strategic frameworks to get the best product into the hands of their consumer as quickly as possible.
While the need for IT in the industrial space is clear, the pathways for deploying IT nearest the sources of data is less clear. Unique installations, scalability, and ease of integration are challenges manufacturing companies face, but Rittal's IT solutions are engineered to help manufacturers harness IT data to drive productivity, profitability, and growth.
Living at The Edge
Rittal's Edge philosophy is defined as putting processing power as close to the point at which data is generated/used. "Close" can mean on the factory floor or in the distribution center; wherever data is being generated and critical processes are happening.
Proximity helps data-heavy applications to efficiently leverage information in real time to make the data-driven decisions on which modern manufacturing is predicated.
This is where Rittal's data center solutions provide exceptional value in flexible, scalable IT solutions that can be structured to meet the demands of large industrial settings. Rittal's full-spectrum of Edge standalone solutions are designed for applications where space is a primary challenge and the physical environment is a concern. Combining reduced latencies with the ultimate in computing power and reliability, Rittal's modular Edge data centers process significant volumes of generated data at the most localized level for real-time alterations in production strategy.
With installations capable in a variety of environments and applications, Rittal's Edge solutions offer:
Pre-engineered configurations — unpack, install, and deploy.

Rittal's best-in-class accessories such as in-rack airflow management and AC units.

Scalable solutions such as in-row cooling scales to match and accommodate future growth.

Power equipment such as rack power distribution units (PDU) and rack mounted uninterrupted power supplies (UPS).

Closed-loop cooling to handle large thermal loads and power density challenges without the need for aisle containment cooling systems.

Remote monitoring of climate control equipment, environmental conditions, and enclosure access controls using the Rittal IIoT interface to provide alerts and network notifications in real-time to optimize efficiency.

Rittal's Edge data center solutions and support give companies comprehensive planning, flexible project management, and reliable commissioning to deploy a custom IT solution anywhere in the world at any time.
Rittal's Edge solutions also offer both uncontrolled or semi-controlled environments to meet a variety of IT infrastructure needs that could be one or two IT rack deployments with power distribution, cooling, network/server cabinets, and service and support systems.
Keep your cool
As IT infrastructure designed specifically for use in manufacturing environments becomes more common, so does the need to remove heat from these sensitive electronics to help ensure optimal performance and long service life.
IT equipment does not necessarily carry the same thermal loads as industrial automation solutions, but plant engineers and managers must still be vigilant about the intrusions of foreign particles such as dirt, dust, moisture, and others that populate factory floors or distribution centers. Plus, installations where uncontrolled environmental conditions are a concern means manufacturers need climate control solutions that are precise and durable.
Rittal's Blue e+ air conditioners offer manufacturers operating large production facilities with an up to IP 60 cooling unit that reduces energy consumption and costs via targeted cooling. Combined with Rittal's IoT interface, Blue e+ technology allows facility managers to centralize their monitoring and controls, as well as provide predictive insight into the system performance and future requirements.
As mentioned above, Rittal's closed-loop cooling for Edge data centers can handle large thermal loads and power density challenges without the need for aisle containment cooling systems, and Rittal's Liquid Cooling Package (LCP) can eliminate the risk of IT failure with high density deployments at the Edge. Rittal's direct expansion in-row liquid cooling package (LCP DX) removes heat directly from one or two adjacent IT network/server cabinets. The LCP DX uses sealed cabinets to help ensure cold air is not wasted in spaces where it is not needed, and all hot air is captured and removed.
When it comes to IT for industrial automation, Rittal's products and solutions do the heavy lifting in helping companies create an efficient IT infrastructure for faster and more effective use of data.
Download our new white papers: