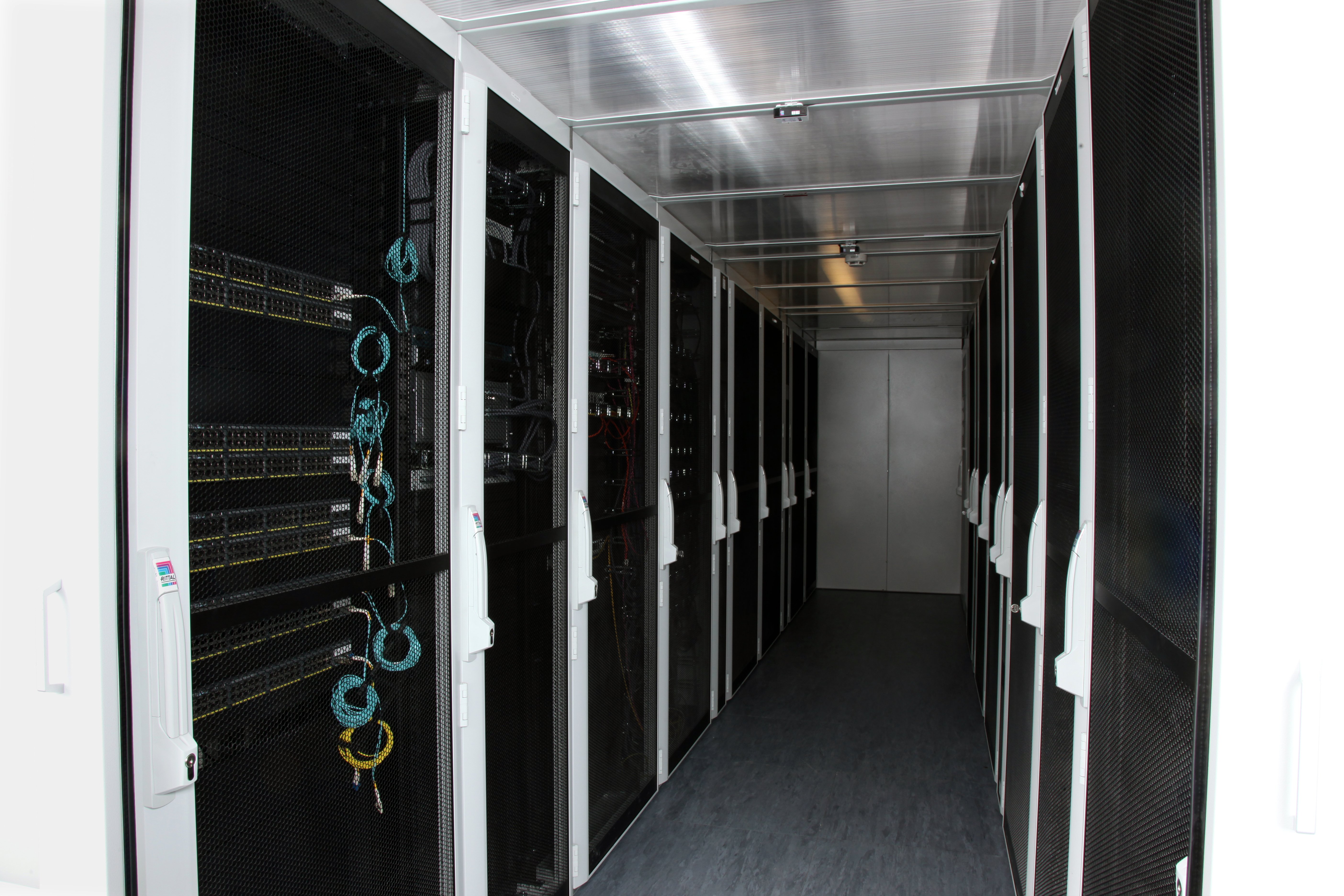 A fine scent of ground cocoa beans is in the Viennese air. For more than 100 years, Manner has been making its popular confectionery products in the Austrian capital. The long-established company invested heavily in the production site: Around 40 million euros ($46.39 million) were invested in the expansion over the course of three years. Throughout the new construction of the Manner headquarters, a new data center was also built and Rittal provided the IT infrastructure.
"The cost and energy savings were the main reason for us to opt for the cold aisle and also a plus for Rittal."
Richard Freitag, IT and Network Operations, Manner
An essential requirement in the entire food and beverage industry is the documentation of production and thus the traceability of the products and their content composition. For this task, perfectly functioning IT is crucial.
Joint planning
Rittal's task was to equip Manner's facility with IT racks and energy-efficient air conditioning for safe operation of the servers and to monitor temperature, humidity, and leakage with subsequent alarm and a redundant power supply. At Manner, the entire IT team was involved in the design of the data center.
Connecting people with data is becoming increasingly important. Even more vital is ensuring real time information is available when needed. There are a variety of IT solutions that can fit facility needs. Rittal's team of dedicated IT specialists will be your consulting partner at every stage and will help find the ideal solution for any application needs.
Focus on energy-efficiency
Manner's servers have found space in 14 Rittal TS IT racks. Set up in two opposite rows they form the cold aisle. The enclosure aisle prevents the mixing of cold and warm air, which would have a negative effect on the energy balance. Additionally, the door and ceiling elements separate the cold from the warm air in the data center further preventing the air from mixing. The efficiency of the cooling system increases – with positive consequences for the energy consumption and the power reserves of the air conditioning technology.
Reliable maintenance included
Manner also relies on Rittal for monitoring. The Computer Multi Control III (CMC III) system uses sensors in the racks to monitor temperature, humidity, and alerts in the event of leakage. A central fault reporting system informs the on-call service member in the event of malfunctions. The cooperation between Rittal and Manner does not end with commissioning: a maintenance contract tailored to individual requirements rounds off the service package.
The dedicated team at Rittal worked diligently in partnership with Manner to identify the best solution for the facility needs. The implemented solution included new IT racks, cooling solution, monitoring, and a maintenance contract and plan. With Rittal by their side, Manner can rest assured that operations will continue to function as planned.
Learn more about Rittal's food and beverage capabilities, download the brochure.