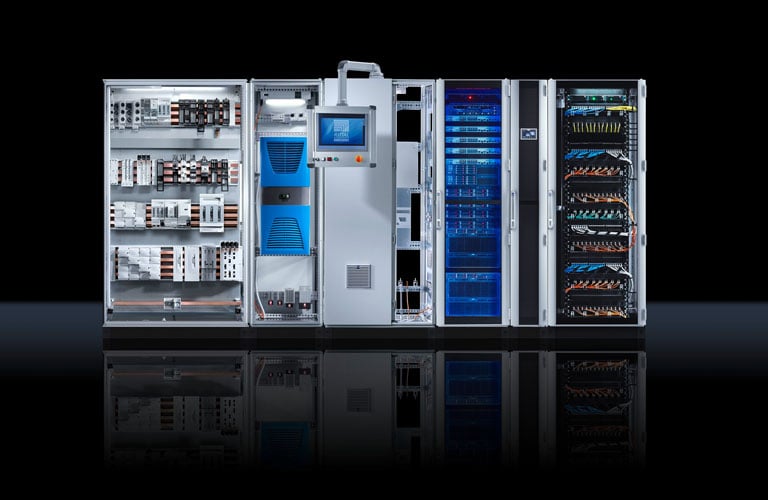 Modular freestanding enclosures offer a number of key advantages over traditional unibody enclosures. While modular enclosures are the predominant enclosure worldwide, the adoption rate in North America has been slower.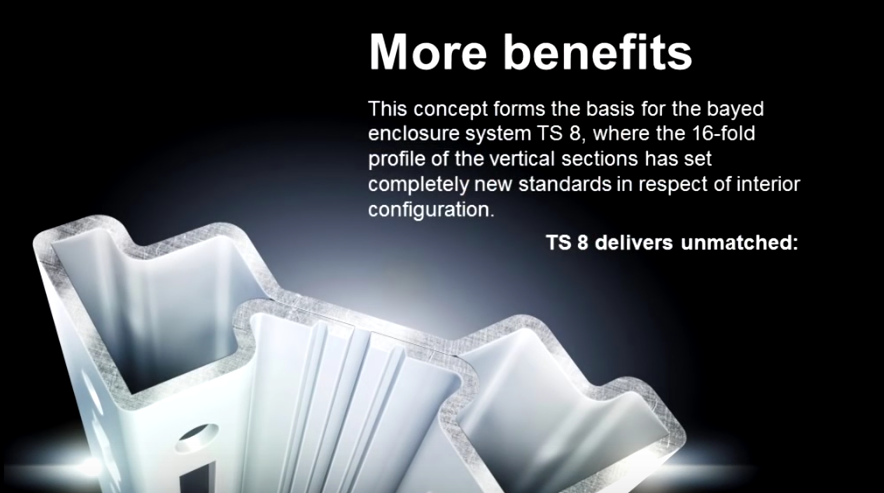 For many prospective buyers and specifiers, the primary reason is a lack of understanding about the differences and benefits. Actually, there are more than ten million reasons why TS 8 is the global standard in modular enclosures.
The highly engineered and remarkably innovative freestanding cabinet has been designed for panel building, low-voltage switchgear and mechanical engineering applications in the harshest conditions, the hottest factories and the most demanding environments. Which has made it the world's most adaptable enclosure for industrial needs. Not to mention the most proven. Here's why.
Greater Efficiency
TS 8 has been purpose built for efficiency. A unique frame structure creates an inner and an outer mounting level inside the cabinet, allowing for 15 more gear in the same enclosure space – gear like cable management, cable routing, lights, and climate control accessories. With welded enclosures, mounting space is limited to one panel and the door.
The additional space in TS 8 offers additional benefits as well, like:
Quicker configuration

Time-saving planning

Simplified interior installation
Because all external panels can be grounded back to the frame, there's no need to run ground straps in the field. That saves time and effort.
Plus every panel is interchangeable, including the door, which can be quickly switched by one person to open from the left or right.
Increased Flexibility
Unique wiring needs and assembly challenges are easily met with TS 8, which is available off the shelf in more than 100 versions. All offer:
Side-to-side, front to back or top to bottom connection

Safe cable entry from all sides, top and bottom for flexible and fast interior configuration

Baying to all sides, enabling unique cabinet shapes for hard-to-fit spaces
The end result? Footprint-specific assembly, baying, installation, removal and reconfiguration that's as fast as it is easy.
Proven Quality
As the only enclosure manufacturer to offer surface treatment to automotive industry standards, you can rely on the durability of TS 8. Our enclosures resist mineral oils, lubricants, machining emulsions and solvents, as well as seawater, chemicals and temperature extremes. Plus they are tested in our UL certified labs to meet all global certifications and approvals.
Reassuring Safety
The TS 8 is built to be the safest in the industry. Each enclosure is rated load-bearing over 3000 pounds. Most importantly, the frame weighs 15 less, yet is 30 times more stable than comparable enclosures, making it more user-friendly for fewer injuries and less downtime.
See How Rittal is Engineered Better
Download our Modular Enclosure Buyer's Guide to see how Rittal products are better than the competition!