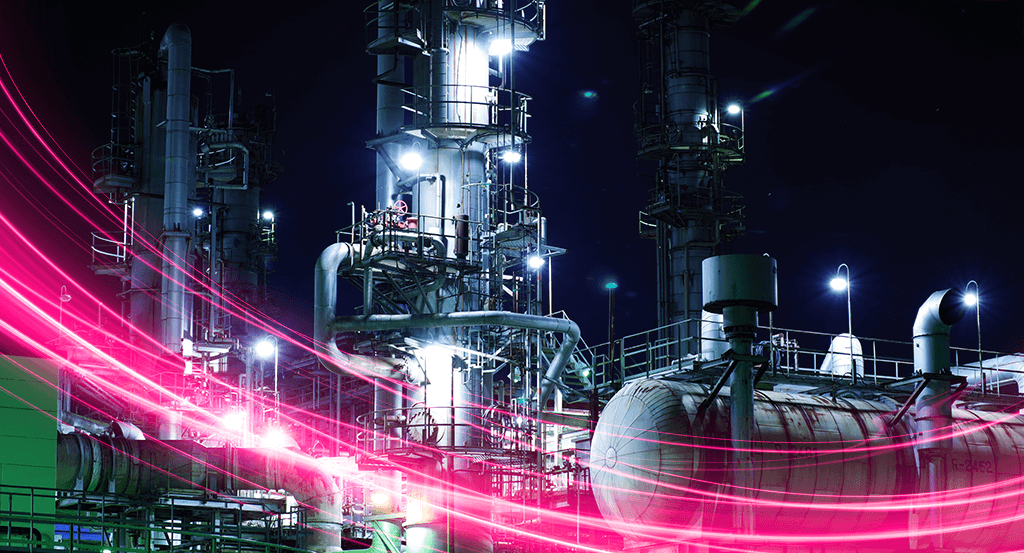 In any company, continuous improvement is the key to staying on the cutting edge, delighting customers, and increased growth. Even industry leaders need to frequently reassess their operations in order to create efficiency improvements, create further differentiation in the marketplace, and loyalty with customers. The partners you select to do business with reflect on your company and impact your bottom line - so they can make or break you.
Prime Well Service Instrumentation (WSI), a Texas-based manufacturer of controls and data acquisition products for frac, coil, and well service equipment for customers across the globe, experienced this firsthand. As an industry leader in this space, Prime WSI's mission is to provide high-quality products, superior service, and fast turnaround time, all at an affordable price.
While Prime WSI's stature in the frac and well services space was well established, the missing link in the efficiency of Prime's workflow was the optimization of the configuration, design, and assembly process of the industrial enclosures used for their pump control boxes.
Hurdles toward growth and profitability
To meet its business goals, Prime WSI utilizes a variety of industrial enclosures, boxes, and accessories with high degrees of precision and customization to protect its best-in-class software and hardware for deployment in harsh environments such as Saudi Arabia, Siberia, and other extreme climates in the U.S.
Prime's popular pump control box is a field-tested, purpose-built product that accounts for a substantial portion of the company's annual sales — the team builds dozens of these customized controls for frac pumps and pumpdown units each year. So, this is a major component in their product line on which Prime has built their preeminent brand reputation and established itself as an industry innovator.
Given the high degree of customization associated with the enclosures used for Prime's pump control boxes, they were constantly battling long modification times, imprecise and inaccurate cutouts and holes, and lack of visibility and insight into each stage of the panel production process.
Prime WSI President Blair Thornhill recognized that panels and enclosures purchased from previous vendors simply did not align with Prime's workflow and process framework. "With our previous vendor, our technicians would have to spend quite a bit of time assembling and working to customize boxes on their own," says Thornhill. "That wasn't very efficient."
Not only did the lack of end-to-end efficiency result in longer lead times and disruption in workflows, it also culminated in more manual tasks for Prime technicians via panel assembly, modification, and troubleshooting. Prime's previous enclosure and box vendors also lacked the centralized physical location to source and ship component parts in a timely manner.
At the end of the day, Prime realized the challenges they were facing with the lack of automated design, planning, and digital storage and the inability to share enclosure specifications and alterations, as well as slow turnaround times on modification was not consistent with their production schedule. This all added up to be a significant hurdle to their ability to partner with customers and drive profitability.
Automation and modification pave the way
Rittal's Houston Rapid Design and Modification Center offered the modular thinking, industrial automation principles, and emphasis on rapid turnaround time Prime needed to truly optimize the assembly of its pump control box line.
Modification programs like Rittal's 5X Modification and primeXPRESS provide enclosure and junction box cutouts, tapped holes, holes, and other customizations with turnaround times in as a little as 5 days, and Houston's 80,000-square-foot warehouse provides rapid sourcing and shipping of panels, component parts, and accessories.
The use of cutting-edge 3D panel design software from EPLAN, Rittal's sister company and a global leader in software for electrical engineering and industrial automation, also put power in the hands of Prime's technicians to make design alterations in real time and communicate those alterations in a way that enhanced communication and collaboration across the value chain.
EPLAN's software allows Prime to leverage database-driven engineering, meaning data-rich components can be used to drive all design variations and can be used to standardize electrical circuits, assemblies, and even entire designs.
Following a partnership with Rittal in March 2020, Thornhill says the increased visibility into the design and production of enclosures and the out-of-box state in which the enclosures landed on the Prime delivery dock made an immediate impact in terms of increasing overall efficiency and reducing the level of manual tasks or interventions.
"It became clear that Rittal products were already a great strategic partnership… our designs can be completed in EPLAN, our assemblies are done using eVIEW, and everything is easily transferred to the Rittal modification center so when the boxes land at our dock, everything is ready to go right out of the box. This allows us to really streamline our work and increase our efficiency."
Rittal's line of stainless steel wallmount enclosures and deep hinged window kits provide the durability, flexibility, ease of set-up and integration, and high degrees of customization Prime requires for its pump control boxes.
Rittal's wallmount enclosures also provide the protection and physical security necessary for Prime's control system for hydrotesting units, which are deployed aboard mobile testing to help assess potential leaks in downhole service rig pipes. The reliability of Rittal's enclosures in an application that leaves very little room for error is part of what makes the wallmount line such a powerful tool for Prime and its customers.
Going forward, Thornhill believes a continued partnership with Rittal will help Prime become even more flexible, agile, and adaptive to changes in the industrial automation space, with the end result being what motivates Prime to do the work they do: "Offer a superior product to our partners."
Learn how our efficiently engineered wallmount enclosures can help streamline your production with our Wallmount Enclosure Technical Guide.