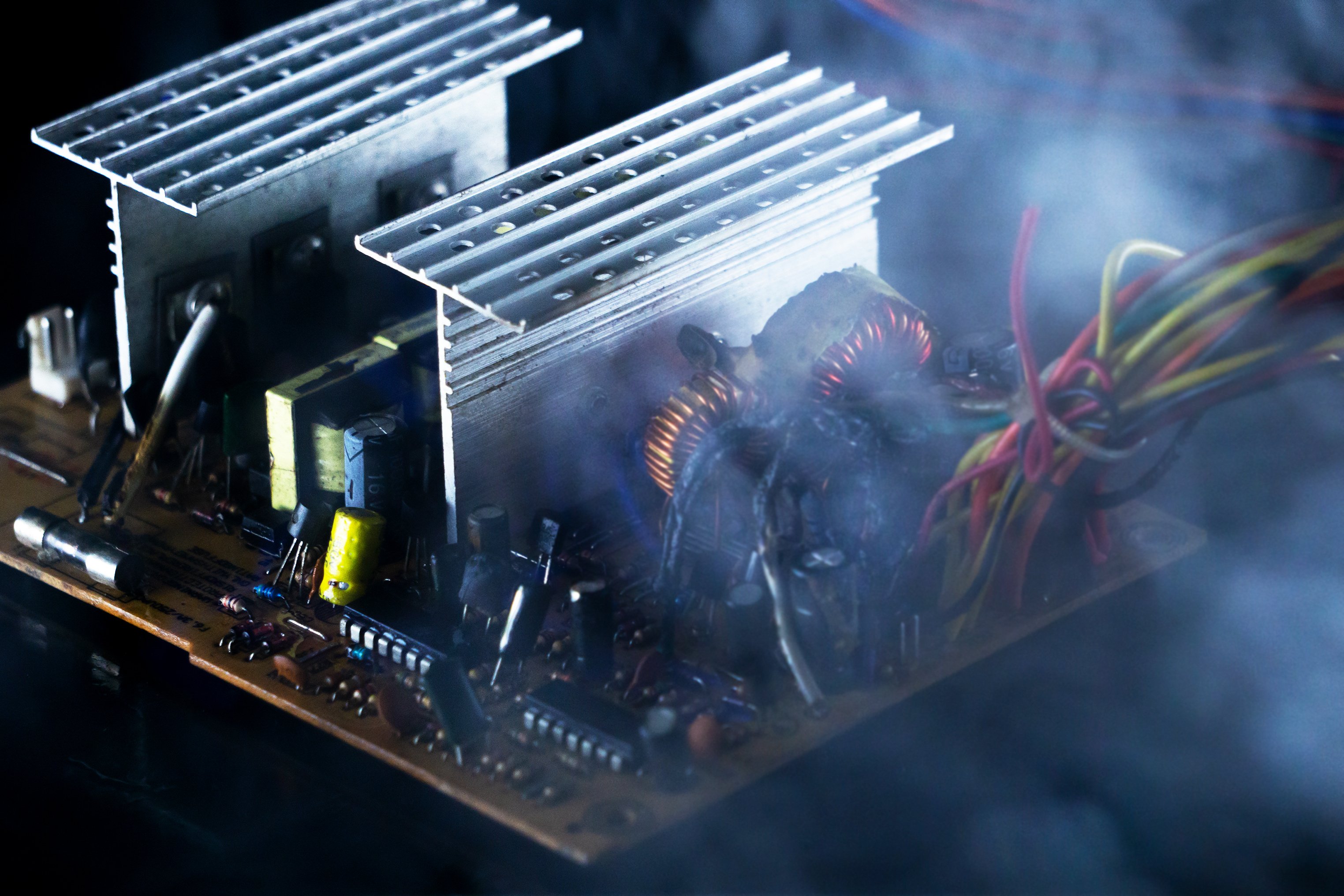 Material handling companies have limited output capabilities determined by two main factors – the equipment being used and available resources including supplies and workforce. The market drives the needs of the facilities and the pandemic increased demand of items, exacerbating supply chain pressures leading to global shortages.
Facilities across the globe could not keep up with the high demand and material handling companies are at the core of managing the movement of products from raw materials to the finished goods. Everyone needed everything faster than it could be produced or delivered causing a disruption in the process leading to a costly chain reaction and extended lead times. One overlooked area to support facility operations is the climate control of enclosures.
Costs of poor climate control
Keeping up with demand in the new environment is challenging. Mitigating downtime caused by equipment failure will help to meet this challenge. The most obvious cost associated with equipment failure is the cost to replace the physical part, but it also includes the time dedicated to the repair or replace the part and the lost production time. How long will operations be suspended to correct the issue and what are the total associated costs? Downtime can cost $20,000+ an hour once operational costs are factored in; preventing unplanned downtime is key to keeping facilities operational, profitable, and meeting demands.
Proactive maintenance of climate control for enclosures is vital to help prevent overheating that causes equipment failure. For an effective maintenance plan, the right tools are needed that assist in preventing as much failure as possible as well as notifying of any errors or potential issues so they can be addressed quickly.
Cooling units are a necessary component for enclosures for nearly all material handling facilities. Heat can attack equipment from all sides – extreme variations from ambient temperatures and high thermal loads caused by high density components within the enclosure. The challenge comes from managing the temperatures consistently inside the enclosure when it comes to accounting for extreme highs and lows of the thermal spectrum.
80% of control component failures are caused by failing cooling solutions
The lifetime of internal drives can be cut in half if internal enclosure temperatures surpass 95°F
A cooling unit breaking can cause the drives inside the enclosure to overheat and breakdown resulting in the entire production line coming to an abrupt halt. Without the proper climate control and tools in place, there is a chain reaction creating disruption throughout the whole process. Investing in a proactive maintenance plan can result in savings from reducing the cost of repairs and limiting on-hand spare parts to reducing unplanned downtime.
Overcoming disruptions
Most facilities have a reactive approach - responding to repairs as faults occur. However, being able to identify the red flags before it becomes a larger problem allows facilities to stay ahead of their maintenance and is part of the preventative maintenance plan. Doing so, can result in less downtime, reduced repair costs, and minimize loss of revenue and production time.
There are two components for engineers to consider when it comes to the cooling strategy. First, using the right cooling technology for the specific application whether it's heat exchangers, air conditioners, or chillers. Second, every type of unit will require maintenance needs at some point so establishing a maintenance plan is key.
Climate control solution
Utilizing advanced climate control technologies will contribute to establishing a preventative maintenance plan. All systems can be remotely monitored, warnings will be sent to notify users of errors, and data can be visualized in real time. Rittal climate control solutions have a methodical approach that helps to ensure stability within the enclosure reducing the risk of costly shutdowns.
Rittal provides a consultation to help establish the specific cooling requirements for the application. One common question during the consultation is around reducing costs. This can include reducing repair costs, mitigating downtime, or lessening energy consumption. Understanding the environment and ensuring the right system is being used will help achieve overall cost reduction.
Maintenance
It's natural for facilities to have particles in the air from dust and dirt to other debris caused from environmental factories. In some facilities, such as automotive manufacturing, there are areas with a higher content of oil and dust in the air which are present throughout the facility and can get into the cooling unit clogging the filter and contaminating the interior components. This can lead to equipment failure, downtime, and costly repairs.
In this situation, it's important to establish a maintenance plan that may require changing filters more frequently or choosing a closed loop cooling system that prevents these issues. Both options can help reduce the risk of failure and unplanned downtime. While it is crucial for environments of this nature to have a maintenance plan, it is important to establish a plan for every facility. The right maintenance plan will be dependent upon the types of cooling units being used and the unique environmental factors.
Energy reduction
To reduce energy consumption, using an energy efficient cooling unit is key. The Rittal Blue e+ cooling units are designed with this goal in mind and can reduce energy usage up to 75%. The unit utilizes IoT technology to satisfy the cooling requirements of the enclosure while limiting the amount of energy needed to perform the task. Additionally, the Blue e+ leverages intuitive operations and touch display to make handling the technology easier. The Blue e+ line helps automation engineers monitor and adjust cooling outputs in temperature levels with more accuracy, precision, and flexibility that lead to reduced energy consumption.
The overall energy consumption and operational costs will be reduced and the lifespan of electronics within the enclosure will be extended with the proper cooling units in place for the application. As additional sensors, controls, routers, and data systems are being implemented across material handling facilities, it becomes imperative to prevent equipment failure. Implementing a system that provides real time analytics, allows for remote monitoring, and provides ease of use will enable facilities to stay operational while meeting energy and cost reduction goals.
To learn more, watch the four-part Need for Speed podcast series today.