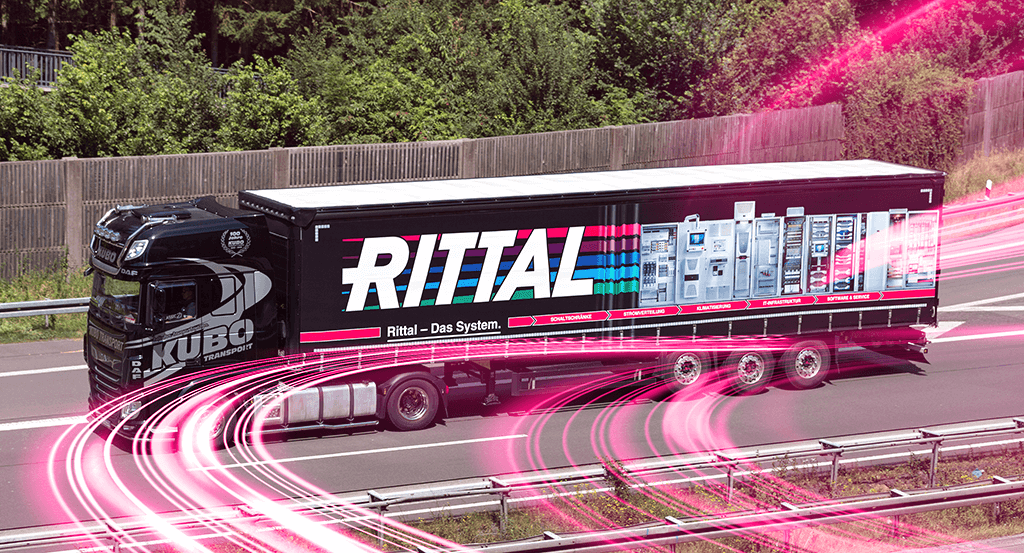 From "How do you pronounce Rittal'' to "What is Rittal's relationship with EPLAN," we receive engaging and important questions every day. We've summarized the ones we hear the most to help you get to know us better and get the most out of our products.
First off, how do you pronounce Rittal?
That's a great question to start out with. While our German colleagues put the emphasis on the first syllable, here in the U.S. we stress the second. So, in America, the company name is pronounced: rih-TALL. The name Rittal is derived from the location in Germany where our parent company was originally founded – Rittershausen in Dietzhölztal.
What does Rittal do?
Since 1961, Rittal has designed and manufactured industrial enclosures, racks, and accessories including high-efficiency, high-density power management and climate control systems for industrial, data center, outdoor, and hybrid applications. Rittal is a global company, serving customers across a multitude of vertical industries including automotive, IT, food & beverage, and retail & industry. Our NEMA-rated enclosures provide protection for industrial plants, equipment, the hygiene of food and beverage plants, and the sensitive information stored in data centers. Our U.S. headquarters are located in Chicago, Illinois and we manufacture enclosures right here in America from our location in Urbana, Ohio.
Where can I buy Rittal enclosures?
Rittal enclosures and parts can be purchased from a variety of industry-focused distributors. Visit our Where to Buy page to find a distributor or data center solutions partner near you.
What's the relationship between Rittal and EPLAN?
EPLAN is a leading software solution for machine, plant, and panel builders with the goal of streamlining complex engineering workflows. Rittal and EPLAN are sister companies; we're both part of the Friedhelm Loh Group, which has 12,500 employees and over 80 global subsidiaries. Together, Rittal and EPLAN help industries worldwide cut costs and labor hours while automating manual tasks.
Rittal and EPLAN collaborate to complete the Rittal value chain — a partnership aimed at providing more than enclosures and hardware. EPLAN provides software that will help you streamline workflows, lower engineering costs through automation, and maintain high-quality data.
Can I use Rittal Automation Systems without EPLAN?
Although EPLAN is easy to integrate, you can use Rittal Automation Systems without EPLAN.
EPLAN will ultimately allow for a streamlined experience. Let's say you need to make a change to an electrical component that will affect all parts of your project. EPLAN allows you to go in and make the alteration you need one time. Other tools without EPLAN would require a series of manual updates that could take hours.EPLAN uses a database approach, so if you change widget A, that widget is changed across every data file, all the way through.
Do you service your cooling units?
Yes, Rittal provides services for our cooling units. We help the equipment you put in your enclosure, from the drives to your transformers and PLCs, maintain a temperature-controlled environment to work at their full potential and prevent downtime.
We also provide a warranty for climate products against manufacturing defects for 24 months from the date of manufacturing (DOM). Visit our services page to request service for your cooling units.
Can I get spare parts for my enclosures?
You can. There are a few ways to go about finding a spare part and the easiest is to visit our "Find Spare Parts" page. From there, select "enclosures" or "climate control" and find the item you need using the dropdown boxes on the following page.
Can I download CAD files for Rittal parts?
Yes. The easiest way is through our website. Under each individual part, click "Download CAD file" and we will email you the file.
Can I configure Rittal products online?
You can. Through our website, you can configure large enclosures and wallmount enclosures, and access other helpful online tools to help you design, modify, and order Rittal's floor standing and wallmounted enclosures.
Rittal's website also enables you to choose, build to order, and configure network and server racks, which represent the backbone of any IT installation. You can custom tailor your rack solution for your unique application needs and environment.
Our intelligent online tool only includes appropriate accessories to match your selected enclosure, removing margin of error. The system allows you to import CAD data, then download or export the finished result.
At Rittal, our customer service team is happy to answer any questions you have about our business or products. Have a question? Contact us via phone, email, or the form on our website. We look forward to speaking with you.