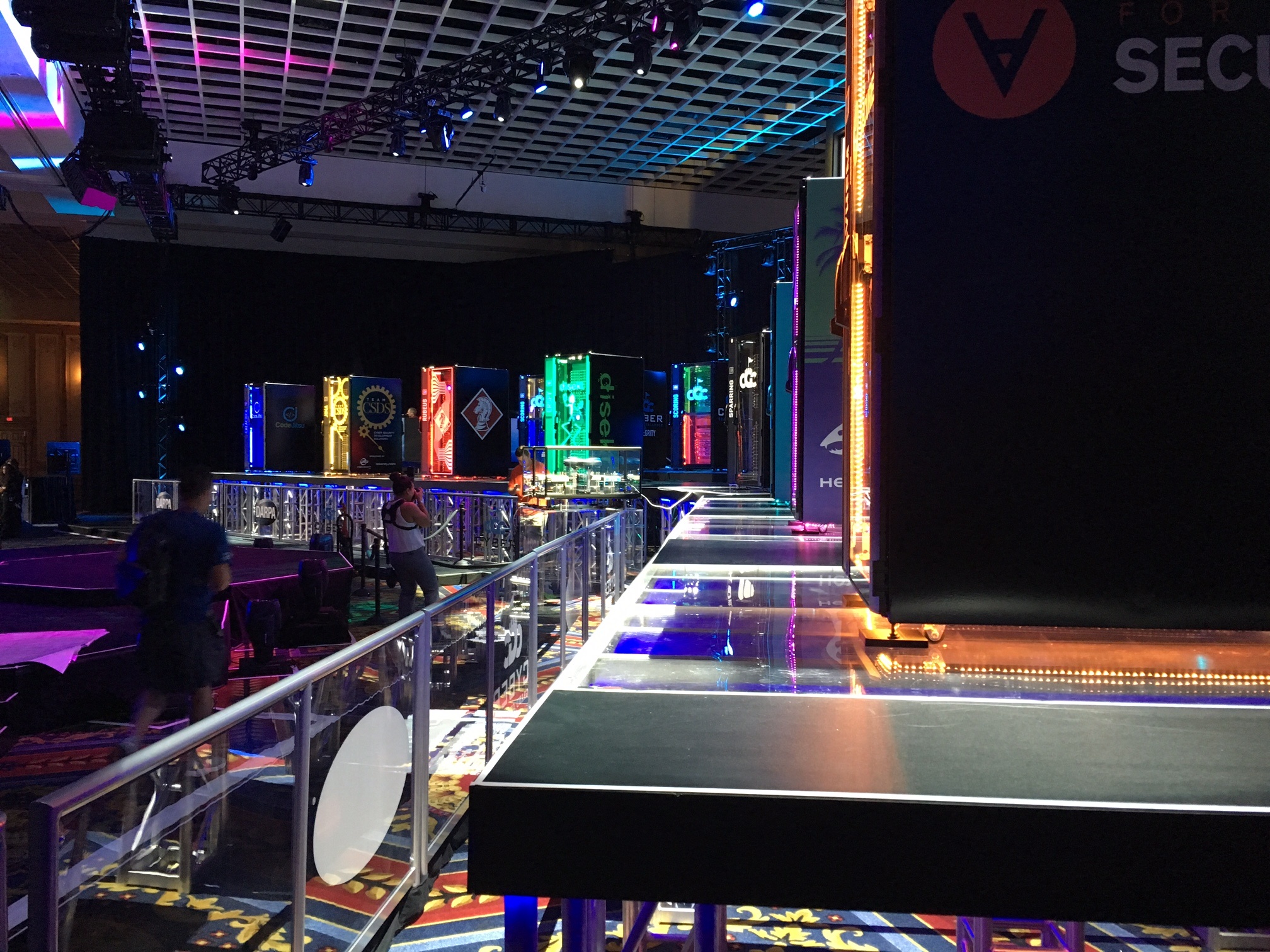 In the age of the Internet of Things and a world that is globally connected, cybersecurity – the need to safeguard information from an unending deluge of threats – has become a key technology challenge in the 21st Century. DARPA, the Defense Advanced Research Projects Agency, has recognized the dangers posed by cyber warfare from individual hackers to government-sponsored agencies.
To help counter the quantity, sophistication and frequency of attacks that are surging at an alarming rate, DARPA created the Cyber Grand Challenge (CGC), the first machine-vs.-machine, fully autonomous Capture the Flag tournament. The goal: develop advanced, autonomous systems that can detect, evaluate, and patch software vulnerabilities before adversaries have a chance to exploit them. On 4 August 2016, the CGC Final Event tournament was held – an historic first to help safeguard the connected planet.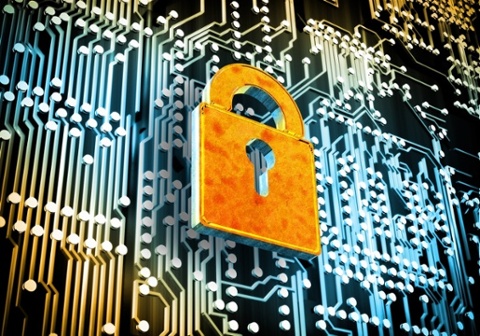 To support this vital mission, Rittal provided the critical infrastructure – TS IT DynaLoad enclosures, Liquid Cooling Package (LCP) high-density cooling systems, intelligent power strips and related accessories.
CGC OVERVIEW
From a pool of dozens of entrants, seven finalist teams were chosen to develop the software to participate in the CGC. Each team was provided with an identical high-performance computer (HPC) cluster – eight blade centers and supporting network equipment. Each cluster was housed in a TS IT DynaLoad enclosure – 78"/2000mm/42RU(h) x 32"/800mm(w) x 48"/1200mm(d), capable of supporting over 3,000 lbs of installed load.
Attached to each team's enclosure, the Rittal LCP HD high-density cooling system provided complete climate control and heat removal for the operating HPC systems. The LCP HD uses chilled water as the primary heat-removal medium and supported closed-loop airflow paths with no cold or warm air going to ambient spaces; the cold-to-hot air flow path was kept fully contained in the TS IT DynaLoad and LCP footprints. Capable of removing up to 54 kW of heat using 59 F/15 C chilled water while maintaining server inlet temperatures of 70-80 F/18-21 C, the LCP HD offered a solution that helped ensure an optimal operating environment for the HPC clusters across a wide server utilization range. The LCP HD provided these capabilities within a footprint only 12"/300 mm (w) x 48"/1,200 mm (d), which was critical with floor space during the event at a premium.
KEY CONSIDERATIONS
Rittal TS IT Enclosures: High load-bearing capacity, ease of transport of fully populated enclosures and maximum use of internal volume were the main project requirements.
Starting with the low-profile TS-8 frame, DynaLoad cabinets provided the maximum amount of usable volume for the specified dimensions. This internal volume was critical to not only support the rack-mount HPC clusters, but to provide sufficient space to accommodate all of the connectivity cables, up to four (4) high-capacity power strips (60 A, 208 V AC, 3-phase) and multiple power cables coming from active IT components. With floating 19" mounting rails, the TS IT DynaLoad provided clear access across the entire height and depth of the footprint.
With several moves to and in various locations over the duration of the competition, ship-loadable capability and ease of transport were also vital. The TS IT DynaLoad provides up to 2,500 lbs of capacity for any transport scenario, whether using Rittal ship-loadable pallets or in custom crates. There was no need to remove any equipment from any enclosure, saving time and money and allowing for the rapid and safe deployment of the HPC equipment to various tournament locations while reducing downtime to an absolute minimum.
There was also an additional requirement driven by the use of the LCP HD cooling units – the need to change the HPC cabinet configurations from air cooling (fully perforated doors front and rear) to closed loop (solid front and rear view doors) required to work with the LCP HD systems. During the initial installation in a managed services location, all HPC cabinets were configured to support facility-based air cooling and heat removal using a standard cold aisle/hot aisle orientation.
Once the systems were moved to the Paris Las Vegas Conference Center, the enclosures had to be reconfigured to support closed-loop cooling and heat-removal flow paths for the LCP HD cooling units. This change had to occur in a very short time frame and with all HPC systems operational. Knowing the Paris Las Vegas Conference Center's main ballroom could not support the heat-removal capacities of the HPC systems and sensitive to generating excessive noise from embedded fans, the closed-loop configuration with solid doors on all footprints was specified.
Rittal LCP HD high-density cooling systems: Highest heat-removal capacity in the smallest footprint, rapid transition from open- to closed-loop configurations, very low-noise operations, closed-loop air flow paths, and wide operational range were the main project requirements.
The third-generation LCP HD chilled water-based cooling system provided complete climate control and heat removal for the main event of the tournament. Coupled with the TS IT DynaLoad cabinets, LCP HD was able to support the transition from open-loop, air-cooled to closed-loop, water-cooled configurations with limited modifications. Providing 100-percent cooling, LCP HD units were coupled to each HPC cabinet, ensuring all the heat was removed regardless of server utilization.
An additional benefit, as described above, was a significant reduction of noise from fans in both the HPC chassis' and LCP HD units. With solid doors on the TS IT DynaLoad cabinets and LCP HD sidecars, tournament participants and audience members were able to hold conversations directly in front of the stage and the team cabinets. The usual loud, high-pitched sounds normally associated with a traditional data center were completely absent – no one had to yell at each other and all attendees were able to focus on the contest and team performance.
CONCLUSION
From the HPC servers, through the network switches, past the air gap robot and ending with Rittal TS IT DynaLoad cabinets and LCP HD cooling systems, every infrastructure component in the Cyber Grand Challenge had to be best in class and ensure 100-percent reliability and uptime. Rittal met these demanding mission requirements and has helped set the bar for quality infrastructure for future cybersecurity events.
To learn how to protect data center infrastructure download the Thermal Management Solutions white paper now.