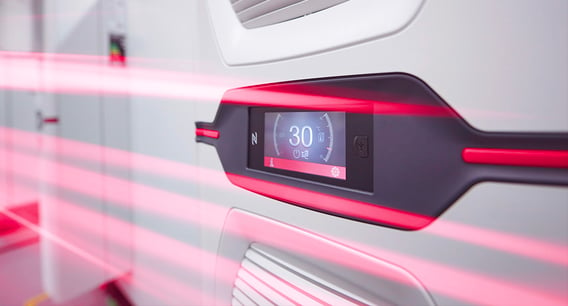 Fast and reliable order fulfillment for online retailers is paramount in today's market, especially in the last 18 months, during which e-commerce has experienced explosive growth and consumer demand. Same-day delivery has changed the game for online retailers in terms of logistics and workflows while at the same time creating new challenges in executing such rapid delivery windows.
This is the exact situation a major online retailer encountered when trying to operate multiple order fulfillment centers ranging in size from 500,000 to 1.5 million square feet, with each center requiring a unique automation system to execute various stages in the order fulfillment process.
Routers, sensors, communication, and data systems were deployed on the facility floor to coordinate the movement of mission-critical data to help managers make decisions in real-time without incurring disruption.
Because all of this automation is powered by electrical components that run 24/7, reliable climate control within electrical enclosures is critical to peak operational efficiency. This major online retailer quickly realized that its non-standardized climate control system was neither meeting its industrial cooling needs nor combatting ingress of hazardous particles or contaminants. Not only was this system inadequate in its ability to cool sensitive electronics, but the decentralized nature of its functionality failed to offer insight into cooling outputs, energy usage, and overall efficiency.
A partnership with Rittal and the implementation of our Blue e+ line of energy-efficient cooling units and climate control systems unlocked the reduced energy consumption, cost savings, and increased monitoring this major online retailer needed.
Rittal's Blue e+ cooling units use an innovative hybrid process that relies on parallel cooling circuits working together based on temperature difference while an integral heat pipe dissipates heat from the enclosure. IP-rated for maximum protection, Rittal's cooling units prevent dust and other foriegn particles from damaging sensitive electronics.
Improved cooling outputs resulted in 70% reduction in energy use. Alongside IoT-enabled accessories and custom products, Rittal's Blue e+ line of cooling units provided the reliability and optimal performance this major online retailer needed to navigate the jungle that is today's e-commerce space.
Download the full case study to read more!