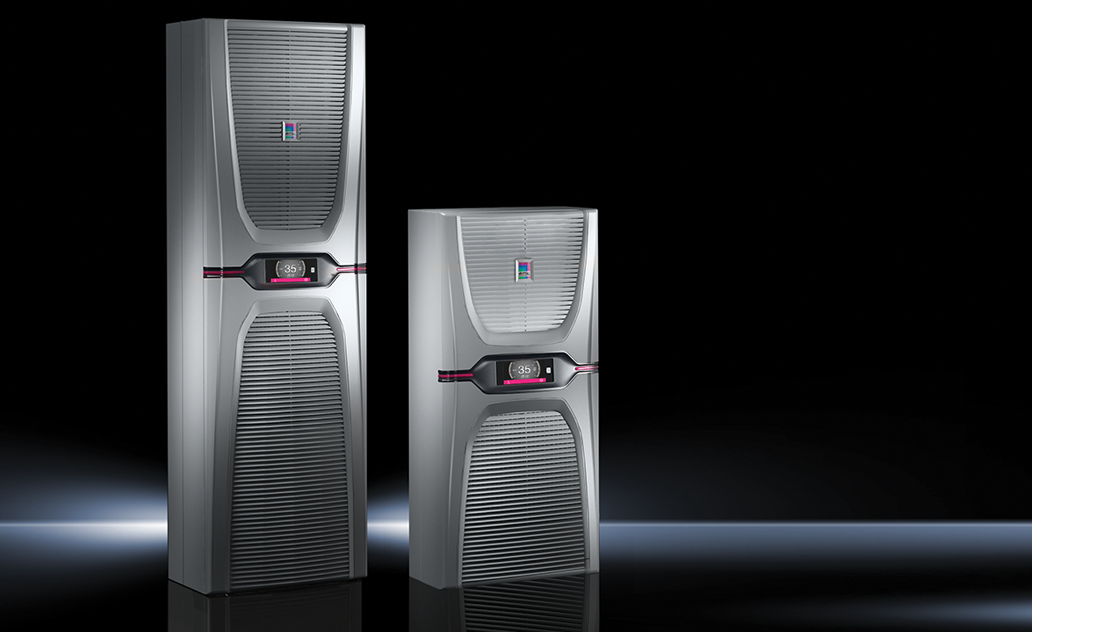 If you want to truly understand a language, you must first understand the vocabulary of that language and how it is used to convey information and ideas. As with any aspect of industrial enclosures, there exists a unique and important vocabulary in climate control and the products and services required to ensure industrial enclosures are adequately protected.
Understanding the vocabulary used in current climate control conversations provides a couple of valuable benefits for equipping enclosures with the right climate protection, specifically:
1). More effective communication between the climate system engineers, plant engineers, and maintenance managers.
2). Greater holistic knowledge about the industrial enclosure that requires a climate solution (to cool it, you have to know it).
The end result is a fluency with the vocabulary of climate control and the ability to make the most cost-effective and data-driven choice for any context or environment. With this in mind, let's look at 8 key elements of climate control to better understand the vocabulary used in this aspect of the industrial enclosure world.
1). Enclosure heaters
Enclosure heaters are used to heat or stabilize the internal temperature of an industrial enclosure in relation to the ambient or air temperature. In addition, enclosure heaters are used to prevent moisture condensation on panels or other accessories inside the enclosure as well as maintain minimum temperatures for switchgear and controlgear setups.
In addition to maintaining internal temperatures, enclosure heaters can also function on an external level to monitor frost build-up on a variety of systems such as pneumatic control devices.
Enclosure heaters are best suited for panels or small industrial enclosures and many can be tailored to precise specifications that can include modifications such as thermostats and temperature control indicators.
2). Enclosure fan-and-filter units
Designed to dissipate excess heat from and distribute said heat evenly from the enclosure to prevent condensation, enclosure fan-and-filter units are ideal for industrial settings without aggressive levels of foreign contaminants or potential ingress in the ambient air or surroundings.
Enclosure fan-and-filter units are the simplest and most cost-effective method to remove heat from a system, though they would not be an appropriate climate control solution in environments with high levels of humidity, corrosive vapors, oil-contaminated air, or dust.
3). Air/air heat exchangers
Air/air heat exchangers dissipate heat from industrial enclosures via two separate air circuits that prevent ambient air from entering the actual enclosure. In contrast to the previously discussed fan-and-filter units, the dual circuit flow is ideal for environments prone to aggressive levels of airborne contaminants such as dust or other corrosive particles. Such systems as Rittal's line of air/air heat exchangers can be wall-mounted and equipped with digital controllers and temperature displays for better real-time understanding and control over enclosure conditions.
4). Air/water heat exchangers

For industrial or manufacturing contexts where the temperature of the enclosure needs to remain below the ambient or air temperature, air/water heat exchangers are the necessary tool. Most often used in environments where extreme temperatures, temperature fluctuations, or dangers of airborne contamination are common, air/water heat exchangers help maintain an optimized operating temperature while preventing ingress of damaging elements.

Air/water heat exchangers provide an adaptive design concept for mounting in production areas and can be implemented in hygienic environments in compliance with Food Safety Modernization Act regulations, making them a reliable and safe choice for use in the food and beverage industry.
5). Enclosure cooling units
Much like the other enclosure cooling systems already discussed, enclosure cooling units keep the industrial enclosure at a cooler temperature than the ambient or air temperature; however, their unique design allows for separation of the ambient air from the air within the enclosure. This not only increases the efficiency of the cooling process and thus the enclosure itself, but it allows for more targeted cooling and overall climate control.
Enclosure cooling units can be roof-mounted or wall-mounted and Rittal's line of enclosure cooling units can be optimized for remote monitoring to increase the efficiency, cost-effectiveness, and agility of a climate control solution.
6).Direct cooling package (DCP)
Getting even more granular or target-specific, a direct cooling package is engineered to dissipate water or condensation from a specific component inside the industrial enclosure. A water-cooled mounting plate dissipates the heat loss directly from a specific component while also offering the advantage of significant noise reduction during the cooling and dissipation process.
7). Recooling systems
Used in conjunction with both air/water heat exchangers and direct cooling packages, recooling systems provide a continuous supply of cold water for more precise temperature control and a greater degree of operating efficiency for the industrial enclosure. This superior level of efficiency is demonstrated in reduced operational costs and a longer lifespan of both the cooling system and the enclosure.
8). Remote monitoring
Until now we've discussed the mechanical elements of climate control systems, but what's just as critical in today's variable-rich industrial and manufacturing sectors is to monitor the performance of any climate control system at any time from any place in the world — especially during the current COVID-19 pandemic where more and more work is moving remote. Rittal's Blue e and Blue e+ platforms provide both remote monitoring capability coupled with the most comprehensive set of digital climate control tools to boost efficiency and reduce operating costs.
Rittal is a thought-leader in industrial climate control systems. Learn more with our Climate Control Solutions Handbook!