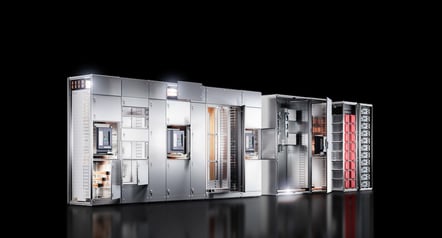 When planning switchgear installations, it's vital to consider the protection of the installers just as much as what's installed. This protection requires tested and standardized structures and wise energy distribution.
Energy distribution in industrial plants and buildings often depends on the subsequent use in those structures. Standards are critical. That's why a modular system consisting of standardized and tested products that meet the IEC 61 439 standard for low-voltage switchgear is so important.
IEC 61 439
The IEC 61 439 standard is a set of general rules on the assembly of low-voltage components. It clearly defines responsibility for compliance to switchgear and controlgear assembly standards, as well as the product liability of those involved. The standard has multiple expansions, including:
Part 1 applies to switchgear, power distribution boards, and control cabinets
Part 2 applies to the assembly of power switchgear and controlgear
Part 3 applies to distribution boards
Part 4 applies to construction site assembly
Part 5 applies to power distribution
Part 6 applies to busbar trunking systems
The five steps of project planning and construction
The project planning and construction of a user-specific distributor usually requires five key steps:
Definition or selection of influences, application conditions and interface parameters. The user should specify these parameters.


Draft of a distributor by the manufacturer so that the agreements, parameters, and functions applicable to that specific application are met. The distributor manufacturer must procure the

design

verifications for the parts used from the original manufacturer. If these are not available, the distributor manufacturer must provide the design verification.


The distributor is assembled with due regard for the documentation supplied by the device manufacturer/original manufacturer of the system.


A routine verification must be conducted by the manufacturer for each distributor.



The conformity assessment procedure should be carried out. Compliance with the relevant legislation – in this case, in particular, the Product Safety Act (ProdSG) and the EMC Act – and the associated Declaration of Conformity including CE labelling pre-suppose application of the IEC 61 439 series of standards.