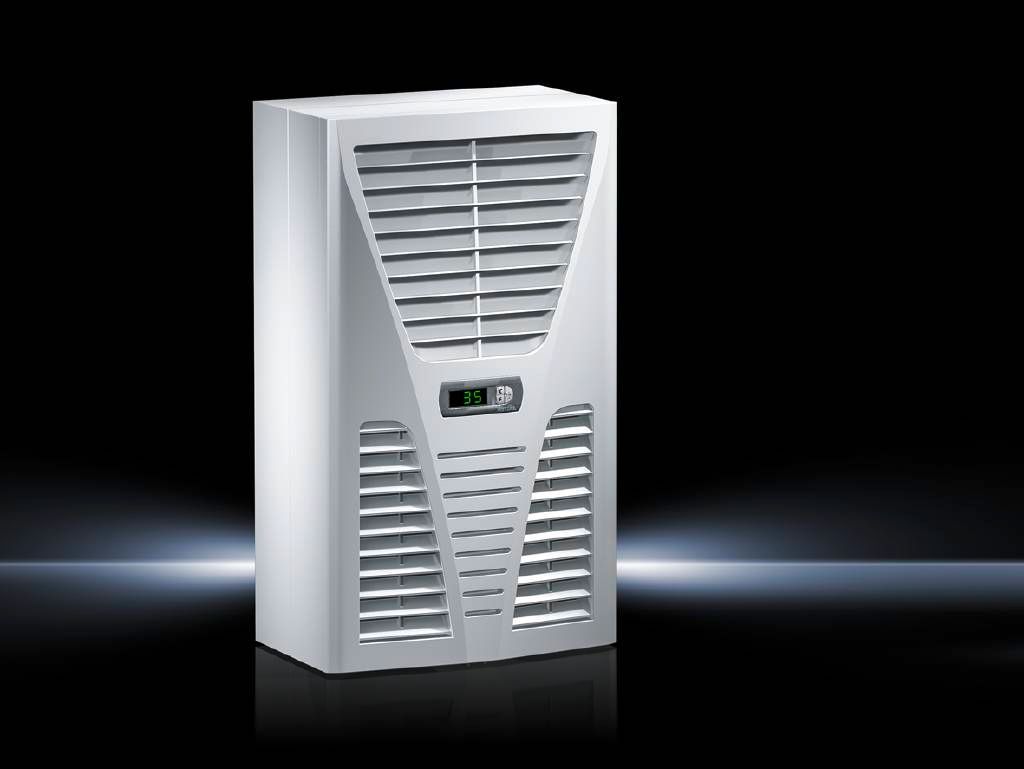 Remember when you were a kid playing outside in the summer and your parents reminded you every now and again to come out of the sun, have a cold glass of water, and take a brief time out to catch your breath? Yes, that was of course mildly frustrating as a young kid full of energy, but the goal was to make sure you didn't overheat from exerting all that energy and to help ensure your body could continue to operate a peak performance even under the most strenuous of conditions.
Believe it or not, what your parents were practicing was essentially the concept of thermal management, a principle that is critical for manufacturing companies to master when it comes to the protection and prolonging of their industrial enclosures and the electronics contained within.
Exposure to high degrees of heat and other kinds of environmental duress can — much like the human body when too active in the sun for too long — significantly decrease the efficiency of your enclosures and sensitive electronics and in some cases even result in failures or breakdowns in your production cycle.
Luckily, today's industrial manufacturers have a variety of climate control options to help reduce the stress on enclosures and electronics, monitor and adjust cooling outputs levels, and execute a cooling strategy with the right tools for maximum production efficiency.
Understanding thermal management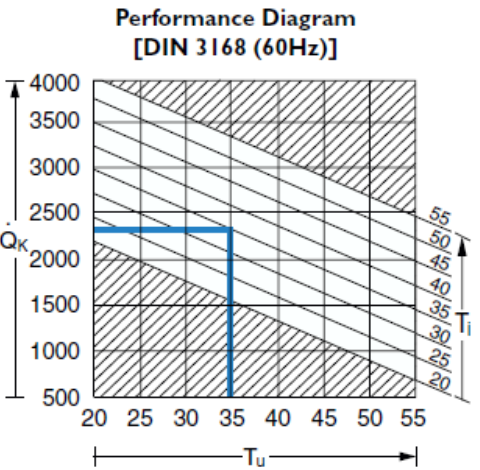 Figure 1. An air conditioner performance chart illustrates its functional cooling capacity.
DIN 3168 testing is performed at L35/L35. The first L35 refers to the internal temperature of the enclosure (35ºC or 95ºF) and the second L35 is the ambient temperature. In Figure 1 (left), the horizontal axis is the outside temperature and the vertical axis represents the cooling capacity. The diagonal lines are the internal temperature intersects. To read the chart, select the outside temperature on the horizontal axis, draw a line up to the desired internal temperature, then draw a horizontal line up to the Y-axis. For the example shown here, the unit's cooling capacity at L35/L35 is 2350Watts (8000 BTU/hr).
But thermal management is more than simply understanding how to read an air conditioner performance diagram. It also requires an understanding of humidity levels and the potential ingress of harmful particles such as dust or other airborne contaminants that could damage the wiring inside the enclosure.
In addition, plant operators must also understand a variety of more 'nuts and bolts' factors of thermal management relative to the enclosure and electronics they're aiming to cool, such as:
The enclosure's component materials and specifications
The amount and variety of electronics inside the enclosure
The ambient temperature outside the enclosure
The desired temperature inside the enclosure to optimize efficiency and reduce the possibility of failure
Heat build-up and the intrusion of foreign particles can be enormously detrimental to the efficacy of industrial manufacturing. In fact, 57% of all component failures are due to heat-related issues, which can also include elements of moisture, humidity, and ingress accumulation levels, which is why a climate control and cooling strategy is critical for today's plant operators.
This is where Rittal's line of cooling units, particularly our TopTherm line of air conditioners, can provide peace of mind for plant operators and integrators working in harsh environmental conditions.
Why go with TopTherm?
Rittal's TopTherm air conditioners are designed to protect delicate electronics from the hazards often found in harsh industrial environments, including heat, excessive humidity, dirt, and airborne cutting fluids. All TopTherm units are tested to the DIN 3168 international performance standard and meet all international requirements for certifications including UL, cUL, and CE for global deployment.
Field-tested in a variety of industries such as industrial manufacturing, automotive, food and beverage, and retail and logistics, Rittal's TopTherm cooling units offer a variety of mounting positions, carbon steel design and engineering, and integration with our Blue e line of climate control products for maximum flexibility, energy efficiency, and cost savings.
As a staple of Rittal's Blue e line, Rittal's TopTherm cooling units combine high output with superior energy efficiency and temperature stability controls to not only reduce your energy consumption and costs, but also prolong the life of your switchgear and electronic cabinets. The TopTherm line puts durability and reliability at the forefront with nano-coated condenser coils and integrated condensate evaporators to resist corrosion and reduce maintenance time and cost while maintaining reliable cooling capacity.
Available in both wallmount and roofmount as well as with multiple mounting position capacity and the option for filterless operation, TopTherm provides the flexibility and modularity necessary to remain competitive and cost efficient.
With an eye toward reducing your carbon footprint, lowering energy costs, prolonging the life of your equipment, and increasing overall efficiency and productivity at each point of your value chain, Rittal's TopTherm cooling units are the industrial air conditioning solution you need to keep your cool.
Learn more about our climate control solutions by downloading our

Climate Control Handbook

.