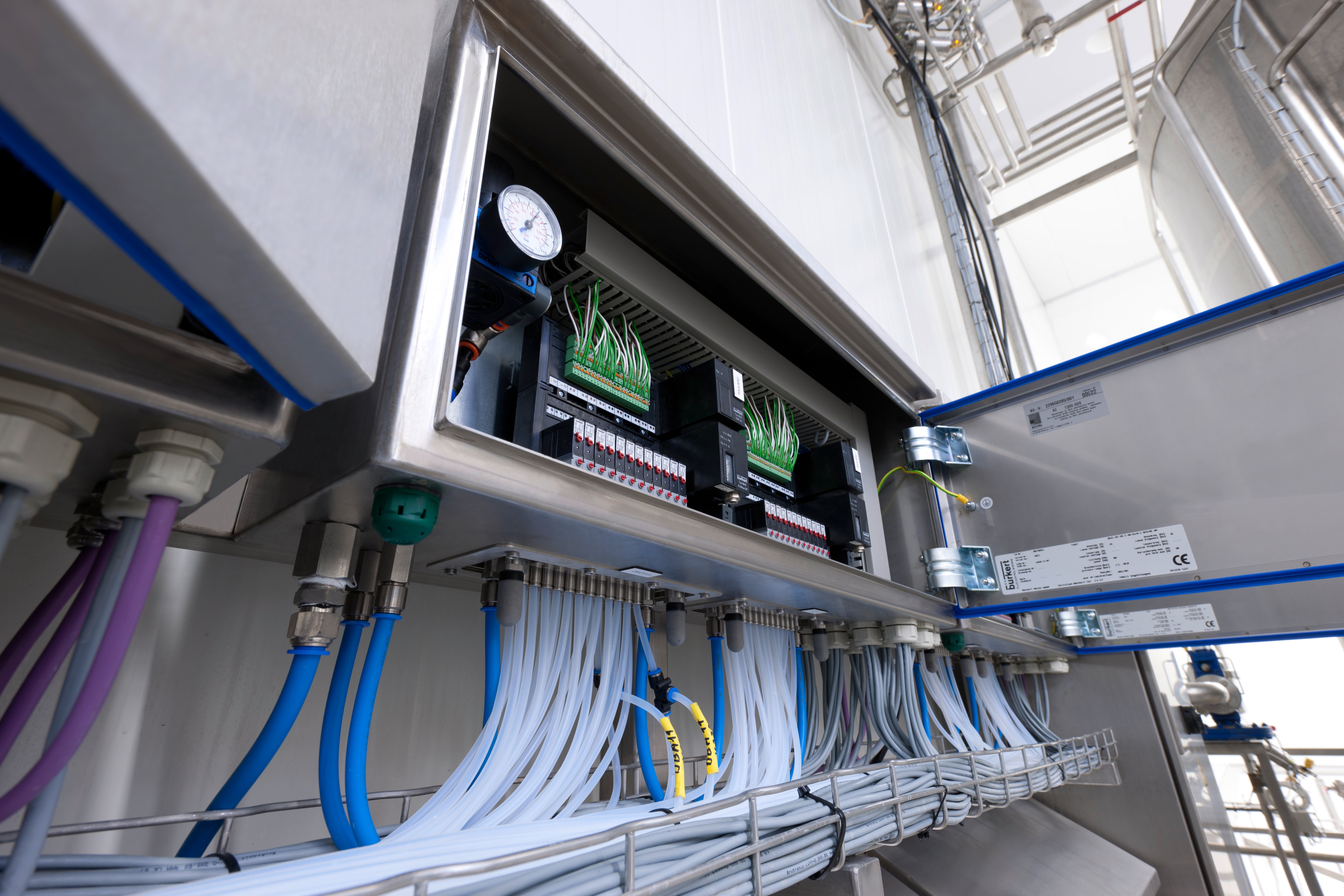 In any facility that processes food, beverages or pharmaceuticals, cleanliness is the absolute top priority. To avoid product contamination and bacteria growth, these facilities have strict cleaning requirements that include the use of aggressive cleaning agents and high-power spray wash downs. In order to protect the critical components for these processing lines, enclosures, accessories and equipment must be specified properly and meet facility requirements including IP69K,
Because of the variations in processes and practices in each section of these facilities, the cleaning and equipment requirements will vary by each hygienic zone. The infographic below defines the Basic, Medium and High Hygiene zones as well as outlines what specific considerations you should keep in mind for specifying systems and enclosures.
Hygienic Zones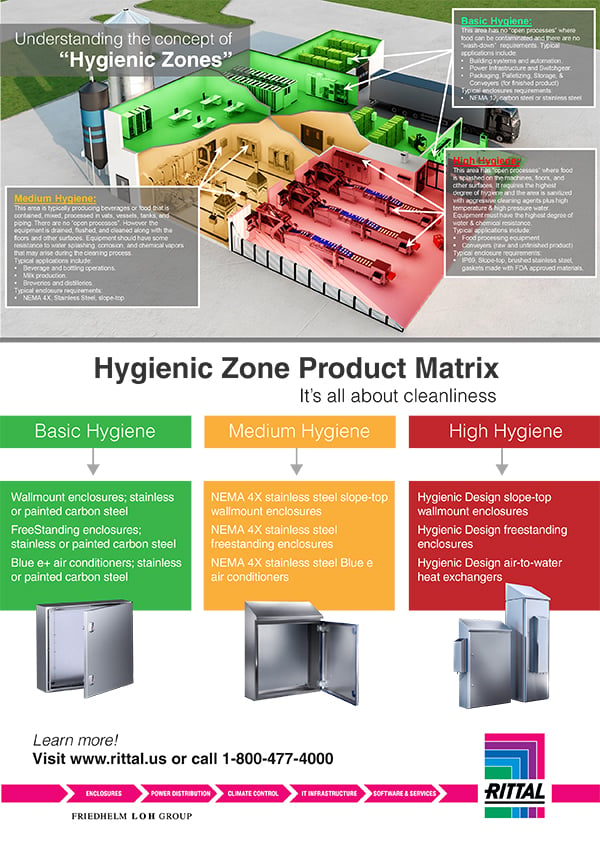 When specifying equipment for hygienic zones, look specifically for hygienic designs. For more information on selecting control panels and HMIs in these facilities, check out our article in Machine Design Magazine. Additional design guidance for food and beverage facilities can be found by downloading our Hygienic Design Brochure!