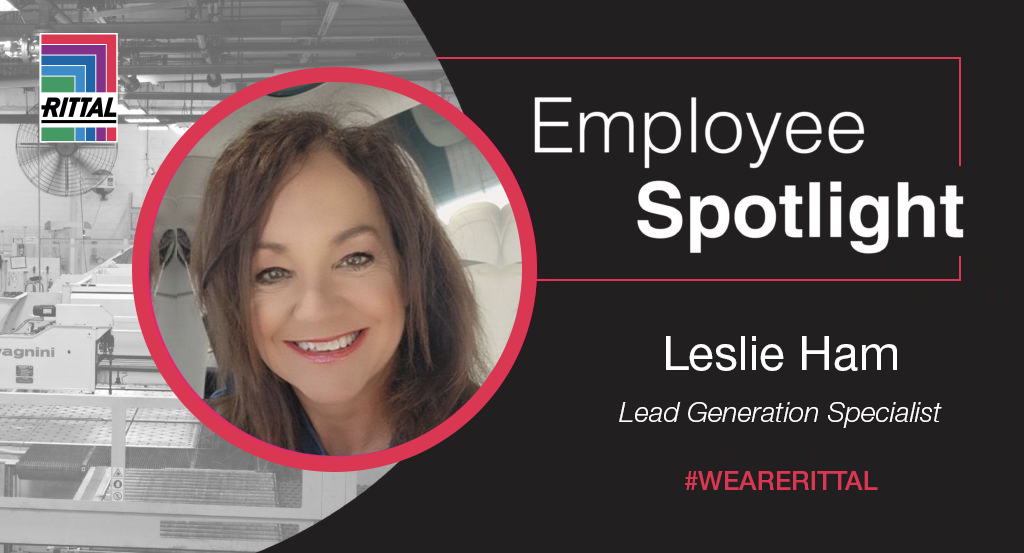 Leslie Ham enjoys life; she has traveled the world and brings her two boys along for the adventure. She has a passion for helping others succeed and working in a collaborative environment. It really makes Leslie happy when others come to her for career advice, to support a large project, or just to chat. Leslie is a true asset to Rittal, and her colleagues value the energy and positivity she brings to any room.
How long have you worked for Rittal?
It will be two years in October.
Tell us about your education and career leading up to your current role. What did you study, and what other roles have you held?
After graduating from Kansas State University with a Bachelor of Science in Marketing and Finance, I began my sales management career in pharmaceuticals. I transitioned to the industrial space and upon joining Rittal, my focus has been on the food and beverage, automotive, and retail and logistics industries. My primary responsibility is to review, analyze, and nurture business opportunities, and then direct qualified prospects to the Rittal account managers to close the sales cycle.
What inspired you to pursue a career with Rittal?
Rittal is a global leader in the enclosure manufacturing industry so I thought that would be exciting. In addition, Rittal makes teamwork a priority and everyone I've worked with is so supportive of each other. The work-life balance aspect was very important to me while raising a family and Rittal provided this balance for me.
What's the coolest project you're currently working on?
I am currently working with Patrick Rokahr, a Key Account Manager for food and beverage, to uncover decision makers from large companies like Coca-Cola, Nestle, Dreyer's, etc. For him to have confidence in me shows I am a trusted counterpart, and I truly appreciate it.
Who or what inspires you?
My mother was and still is my biggest inspiration. Sadly, she is no longer with us, but she was an incredible woman, and her spirit lives on in how I try to live my life. No matter what life threw at her, she always stayed positive and kept moving forward, she wasn't one to quit. She was an amazing listener and always gave great advice. I aspire to simply be half the woman she was.
Do you have any advice for new hires at Rittal?
Ask questions! Everyone here is more than willing to assist. I have yet to meet a colleague that has not gone out of their way to answer a question for me. You won't find a more supportive group to work alongside.
What does true leadership mean to you?
I believe true leaders know where they are headed and why. They are accountable, confident, and likable. Leaders exude an attitude of positivity that inspires their team on a daily basis.
What has been the proudest moment of your professional career?
I am not certain I could choose one moment in particular. However, I am most proud when others within my organization have enough confidence to approach me personally for assistance with their various projects. I consider myself a true team member and to have them reach out means the world to me.
What do you do for fun?
I get outside! I love adventure travel. I have been fortunate enough to trek the Salkantay to Machu Picchu, van camp in Iceland, safari in Tanzania, and scuba dive in the Galapagos. My sense of adventure is in my two teenage boys as well who join me on all experiences. Life is too short not to push the limits a bit. I do enjoy winding down at home with a good book and expanding my skills because being a life-long learner is important to me.
Join our team and discover how rewarding a career with Rittal can be!