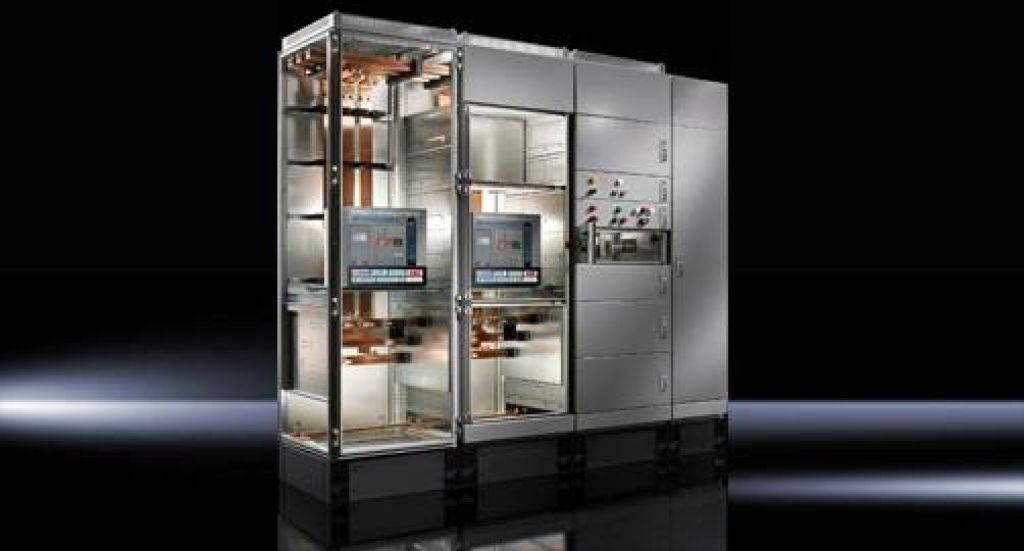 Variety is the spice of life. Whether it's your choice of lunch spot or your work wardrobe, it's good to have options and to every once in a while, mix things up a bit. But the variety we seek to enrich our daily lives is actually a significant challenge when it comes to industrial enclosure selection, as the sheer volume of options for systems integrators and panel builders can be overwhelming.
Some would say that every industrial panel or switchgear option on the market today seemingly falls into the category of 'just another gray box', so that complicates the selection process. With so many industrial enclosures appearing to offer the same value propositions on the surface, how are systems integrators or panel builders supposed to parse the subtleties and nuances that make one enclosure rise above the rest? What key factors should companies consider when weighing one enclosure versus another?
Rittal's panel building, and switchgear manufacturing solutions are engineered to address these exact questions. Let's briefly examine what makes Rittal enclosures different from the standard gray box and why so many industrial manufacturers choose Rittal for their enclosure needs.
Efficient, digitalized design
It's best to begin at the beginning, and with Rittal this starts with completely digitalized design via our sister company EPLAN. Through EPLAN's powerful design software, systems integrators have visibility into each step of the panel design and production process, from engineering and component part procurement to production and deployment.
The traditional panel-building and switchgear production process involves manual interventions and tasks that systems integrators simply do not have the time or bandwidth to address. EPLAN's engineering platform makes it easier than ever before to create, store, share, and modify panel and switchgear schematics. This leverages a component article database and digital twins to ensure that designs exist in a single place.
Whether it's EPLAN's Data Portal software for real-time insight into the availability of materials, or EPLAN's Engineering Configuration (EEC) program for panel configuration and documentation, the Rittal and EPLAN partnership provides end-to-end visibility and efficiency to help companies maneuver with more agility in a competitive marketplace.
Engineered for flexibility
Rittal's modular engineering philosophy is at the core of what differentiates Rittal enclosures from other gray boxes. Whereas traditional unibody enclosures do provide protection of sensitive electronics and durability in tough conditions, they also lack the variety of application capabilities Rittal enclosures provide. While unibody enclosures are a one-size-fits-all hat, Rittal enclosures are adjustable to fit a wealth of applications or industries.
For compact enclosures, Rittal's AX/KX line is engineered for deployment in tight spaces where space constraints are critical, yet durability is paramount. The AX is an improvement over its predecessor, the AE, with 30% more space for easy cable configurations and 30% less assembly time to keep production programs on track.
A true workhorse in the Rittal family of solutions, the TS 8 free-standing enclosure system is engineered with the same strength and durability as unibody enclosures but with an emphasis on innovation and flexibility for use in a variety of applications. The TS 8 modular freestanding enclosure features 30% more mounting space than unibody enclosures, steel folded 16X and closed welded for strong frame construction, and both are UL and cUL Certified for use on a global scale.
The newest addition to Rittal's enclosure solutions is the VX SE free-standing enclosure system, which is an ideal enclosure solution for when the AX is too small, and the TS 8 is too large for applications where baying enclosures is not required. Our new VX SE maximizes durability without compromising space efficiency. The VX SE provides simplified and flexible cable entry protection categories up to IP 66 and NEMA 4 or 4X, and enhanced versatility through, space-saving depths of 300 mm and widths up to 1800 mm.
As you can see, Rittal's flexible design approach makes for industrial enclosures that are equipped for almost any application
Industry 4.0 in mind
It's safe to say the proliferation of Industry 4.0 has forced systems integrators to rethink how industrial enclosures are both designed and produced. Whether it's real-time changes and accessibility to schematics, or eliminating manual interventions with panel assembly, Rittal has responded to this industry shift by engineering enclosures with Industry 4.0 in mind.
For example, production automation machines — such as Rittal Automation Systems — coupled with EPLAN software solutions have proven to be a vital player in the end-to-end optimization of the production process. Precise machining and milling of enclosures or panels based on digital schematics and visualizations not only all but eliminates a number of time-consuming, manual processes, but also fosters the ability to execute more complex cuts or assemblies.
Industry 4.0 and the connected nature of the production process have also optimized production efficiency with regard to panel wiring. EPLAN provides panel builders the flexibility and agility to respond to the variant-rich environment of switchgear panel assembly through real-time insights in the production process such as change orders, material or component part shortages, or even last-minute modifications to customer specifications.
This connectivity and easy sharing of schematics also applies to Rittal's network of modification centers where Rittal's state-of-the-art machines and robust inventories of component parts make it possible to provide customers with rapid custom modifications on a nationwide level.
Experience the flexibility and increased productivity of modular design by configuring your Rittal enclosure today!