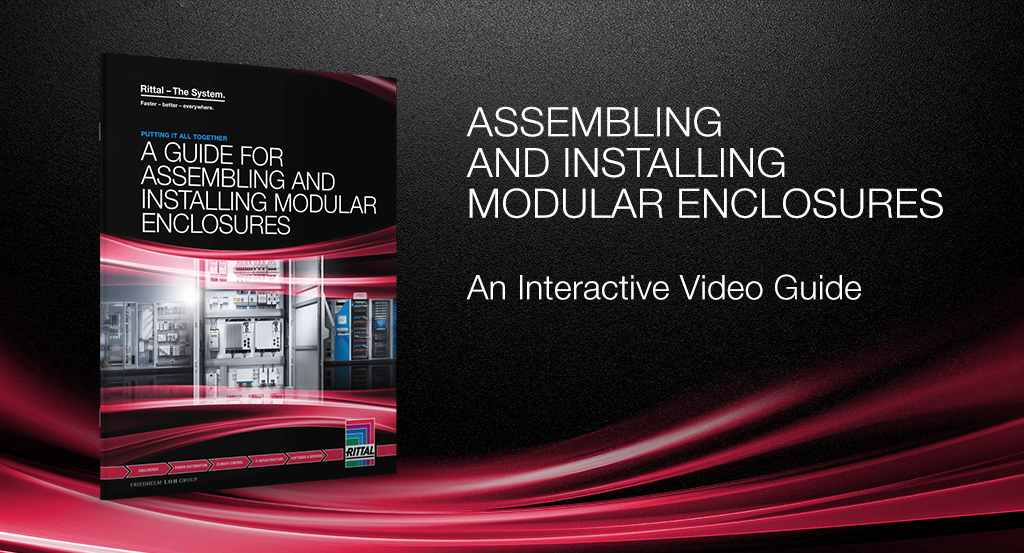 Assemblers and installers need industrial enclosures that are easy to assemble, simple to install, and readily customizable for specific applications without the need for specialized tools. An all-too-common misconception about modular industrial enclosures is, much like an erector set, they require a multitude of parts, specialized tools, and large amounts of time and resources to deploy on the factory floor.
In addition, too many assemblers and installers still believe modular enclosures do not provide the same level of protection and safety as unibody enclosures, or that modular enclosures are not well-suited for uncontrolled manufacturing environments.
The truth, however, is modern modular enclosures actually make the job of an assembler or installer so much simpler while also providing superior protection and durability in harsh industrial applications.
Whether it's through condensed BOMs with fewer SKUs, interchangeable panels and parts, or compatibility with standardized tools that every shop has at their disposal, modular enclosures streamline so many common processes or tasks. In some cases, modular systems allow for new possibilities, such as:
Enclosure door removal or reversal for on-floor customization or mobility

Wall partition installation for more flexible configurations inside the enclosure
Mounting plate installation without the need for special tooling
Plus, modular enclosures like Rittal's TS 8 provide 30% more stability compared with unibody enclosures while also offering superior protection via NEMA 4 and IP 66 ratings.
These important value propositions are just the beginning of how modular enclosures can help assemblers and installers streamline their processes and facilitate flexible, efficient automation frameworks.
Our new, interactive video guide, Putting It All Together: A Guide for Assembling and Installing Modular Enclosures, addresses frequently asked questions about modular enclosures and demonstrates how the ease with which modular enclosures come together makes them an ideal solution for almost any industry application.
Plus, the information in this guide will not only help you complete common assembly and installation processes with modular enclosures like the Rittal TS 8, but it will also demonstrate how modular industrial enclosures can help you optimize your factory operations.
Download our interactive video guide to learn more about how modular enclosures can help you work with more flexibility and efficiency.