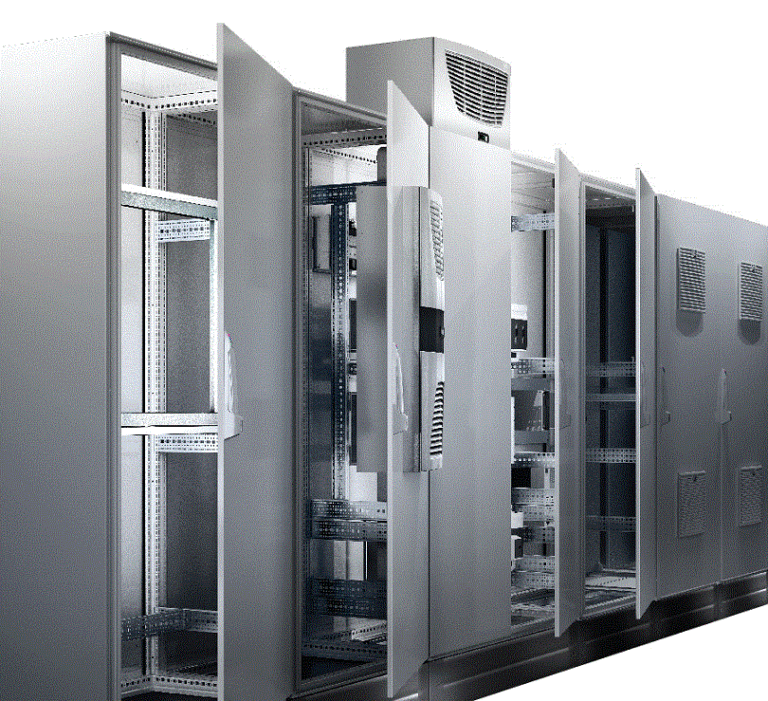 Your enclosures must be built to withstand the elements when located outdoors or even harsher, challenging environments inside facilities with washdown requirements. Your enclosure protects your electronics and controls from environmental conditions that include dust, water, oil and coolant, but it also protects against electrical shock as well.
The National Electrical Manufacturers Association sets the standards for products to ensure the level of protection that they can provide. These are NEMA ratings, sometimes called UL ratings for Underwriters Laboratories, which independently certifies that the products meet the requirements for the standards.
The infographic below outlines the NEMA ratings related to enclosures for use in a variety of applications and the level of protection they provide against human contact with electrically charged parts as well as water, dust, dirt and other elemental ingress, ice formation and corrosion.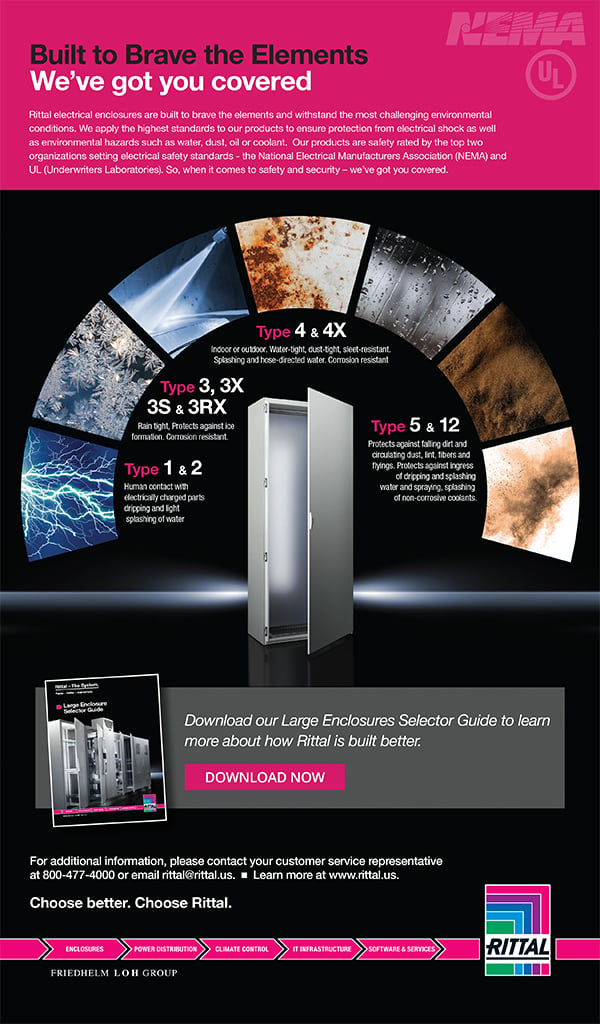 For additional specification guidance on your industrial enclosures, download the Large Enclosure Selection Guide.