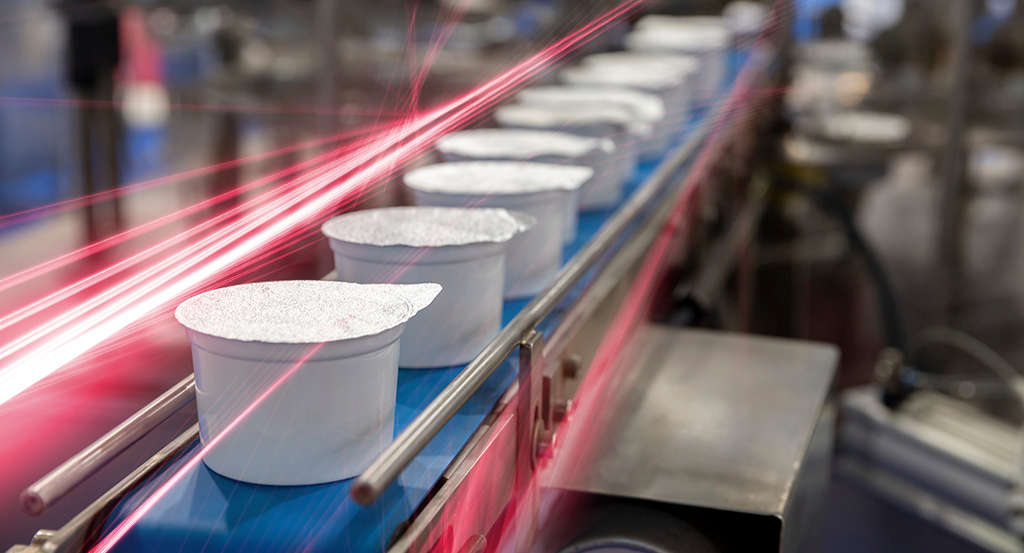 The food and beverage processing industry is constantly evolving. Whether it's the move toward alternative proteins based on the rise in consumer demand, or the shift toward pet food production as households pet adoptions during the height of the COVID-19 pandemic increased, food and beverage producers are faced with navigating a complex maze of processes to meet the demands of their marketplace.
Plus, supply chain instability, labor shortages, energy costs, and a continued focus on high hygienic and sanitation standards mean food and beverage producers need end-to-end transparency and visibility into every step of the design and engineering process.
Industry 4.0 and IIoT have made the complete digitalization of the industrial panel and enclosure engineering process a reality. Now producers need digital design platforms that help eliminate errors in design and production, streamline the procurement process, and reduce production downtime through rapid changes or alterations in panel design.

With robust digital software programs and CAE services for machine, plant, and control cabinet engineering, EPLAN is a powerful platform for food and beverage producers in paving a simpler path toward efficient production.
Understanding how EPLAN works
Designed to provide end-to-end visibility and transparency from panel engineering to the production process, EPLAN is a digital design platform that features cloud-based apps, digital twins, and a 3D control panel to provide engineers with more efficient — and transparent — design and engineering workflows.
With EPLAN, engineers, panel builders, and systems integrators can cut the complexity and variant-rich nature of installing electrical controls and wiring to help increase uptime and optimize production processes.
The synchronization of each individual step in the enclosure design and engineering process — coupled with detailed reporting, real-time updates, and easy schematic storage and sharing — help manufacturers overcome some of the more common stumbling blocks in food and beverage production:
Increasing pricing pressures to be able to provide the right product at the right time within the right budget
Shortages of skilled labor, component parts, and other resources that can result in costly revisions or alterations to panel or enclosure design
Inefficient workflows stemming from outdated or inefficient data capture, storage, and communication systems
EPLAN also helps producers eliminate a host of manual tasks and processes to enhance product quality and precision while also reducing production costs.

In addition, EPLAN gives automation architects in the food and beverage space a powerful tool to not only address these challenges but help avoid them altogether — this means engineers, panel builders, and systems integrators can become proactive and have increased flexibility instead of relying on a reactive approach as production needs change.
How food and beverage processors can benefit from the move to EPLAN
Regardless of whether the challenge is building an automation infrastructure for a new facility, or retrofitting an existing facility and integrating new solutions, food and beverage producers can benefit greatly from a digitalized design solution that creates end-to-end, 360-degree visibility.
This is where EPLAN, as a scalable solution to meet the ever-evolving demands of modern manufacturing, provides producers with data-driven 3D layout capabilities to help reduce production line errors and account for potential variables in production processes. Plus, EPLAN helps digitalize the entire value chain by integrating workflows so food and beverage producers can respond more nimbly to things like change-orders, fluctuations in demand, or supply chain disruptions.
On a more micro-level, there are a number of integrated tools or features in the EPLAN arsenal to help reduce the manual or error-prone nature of specific tasks:
EPLAN Data Portal for the most efficient and consistent sourcing of component materials to reduce special orders, part shortages, or on-the-spot part modifications. Seamless integration with Rittal enclosures and RiPanel – the online enclosure configurator
EPLAN Pro Panel with dynamic 3D engineering and verification capabilities for control cabinets and switchgear, including access to device data
EPLAN Smart Wiring for increased efficiency and accuracy in every step of the wiring process by providing digital engineering data and project management comparisons
EPLAN Engineering Configuration to help panel builders avoid the manual creation of the control cabinet layout and instead opt for its digital twin to increase efficiency and reduce downtime
Plus, EPLAN is fully-compatible with Rittal's line of Hygienic Design industrial enclosures to help food and beverage producers design and build the ideal solution for their food and beverage facility. In fact, our HD line features industrial enclosures for each hygienic zone which can be designed or modified in EPLAN for increased panel building efficiency and accuracy.
What truly differentiates EPLAN as a valuable design platform is that it extends beyond simply making sure a panel is wired correctly or the right hole is drilled into the right panel in the right spot — though these are most certainly mission-critical tasks. What makes EPLAN stand out is that it simplifies the entire panel wiring, building, and integration process into a clearly visible, communicable, and replicable set of fluid actions that can help food and beverage producers optimize how they design and build their automation frameworks.
Download this brochure to learn more about how EPLAN can help make industrial enclosure design and engineering simpler and faster.