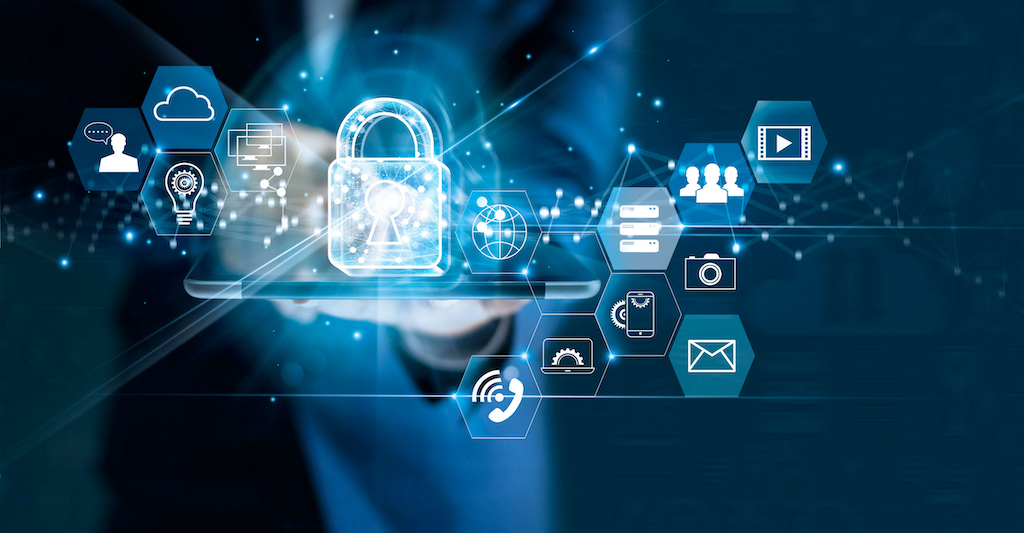 As a colocation facility manager/operator, it is likely a rare moment when you are NOT thinking about all the layers of security built into your facility. Physical threats abound — fire, corrosive gas/smoke, dust, water, particles, unauthorized access, etc. — and cyberattacks are always top of mind.
In fact, other than maintaining uptime, security/privacy may be your biggest concern on a daily basis. So, how can your supplier of IT enclosures help you? Most colocation data centers have specific requirements that must be met to ensure a secure location. A manufacturer that meets those has a leg up on being your provider of choice.
This article offers 6 questions you should ask when selecting your IT enclosures, all focused on security.
1. "What forms of access control do you use?"
As we discussed in a previous blog on data center physical security, your IT cabinets are your last line of defense, and not all enclosure manufacturers specialize in security. Ask an IT enclosure supplier what access control measures are offered as part of an IT enclosure's package.
2. "What systems specific to colocation should I be considering?"
There hasn't been a rush of innovative security solutions hitting the market lately, mostly because what's available works to deter physical break-ins: biometric controls (fingerprints), magnetic card readers, and PIN codes. Even older, mechanical solutions, such as key/lock or combination tumbler lock, are worthy deterrents to most people with hostile intent.
Again, the vital part is partnering with a supplier that offers them all so you can meet your customers' expectations, whether that's entering a suite's cage door, opening the cabinet, or even accessing a specific enclosure within the row.
3. "How can your enclosure account for my different customers wanting access to their equipment in different ways?"
You already have various layers of security and have assigned security access to different levels of people, including customers. Knowing customers will occasionally be opening and closing enclosures to get to their IT gear, it's important that cabinet manufacturers be able to supply various security measures to colocation facilities. Customers' requirements or preferences must be met, so at this point it's about service as much as it is about security.
4. "My security provider handles most of my needs. What can an IT cabinet manufacturer offer that they don't?"
It's true: the core competencies of an enclosure manufacturer should be creating the cabinet infrastructure, building a solid frame, providing power distribution, managing cabling and wires, offering air flow and cooling systems, etc. However, the cabinet manufacturer should also know how to take that final physical layer of security — at the cabinet level — and seamlessly integrate its systems into other security apps and a facility's existing IoT interface.
5. "What can you offer to monitor security at the cabinet level?"
Knowing that a cabinet door is open when it shouldn't be is the most basic level of monitoring, and comprehensive security systems go much deeper to keep your team informed. So, not only is there a centralized collection of environmental conditions in real time, all access control is monitored and notifications sent when an alarm is triggered.
Rittal's CMC III provides automated monitoring and controlling of network/server racks. Access, vandalism, smoke, heat/humidity, water leaks, active power … they're all monitored at a data center's cabinet level by this complex, sophisticated system.
6. "What other ways can you offer service and support of your IT exclosures?"
The reputation of your colocation facility largely rests on you. Your customers, large and small, need to be assured that security is your priority. Even when a single cabinet is split between different customers, security measures should prove to them that their data is protected.
Some colocation facilities need a new cabinet-level security system (or combination of systems) to connect with their current security platform, yet that solution may not be available. High-end IT cabinet manufacturers can help create a solution, whether that includes getting third-parties involved or developing systems from existing components and parts.
We hope this article prepares you to discuss security with a potential IT enclosure supplier. If you're interested, read this article on data center physical security, with five cabinet security suggestions. Our white paper, Physical Security in IT & Data Centers, provides a deeper dive into preventive strategies for data center security.