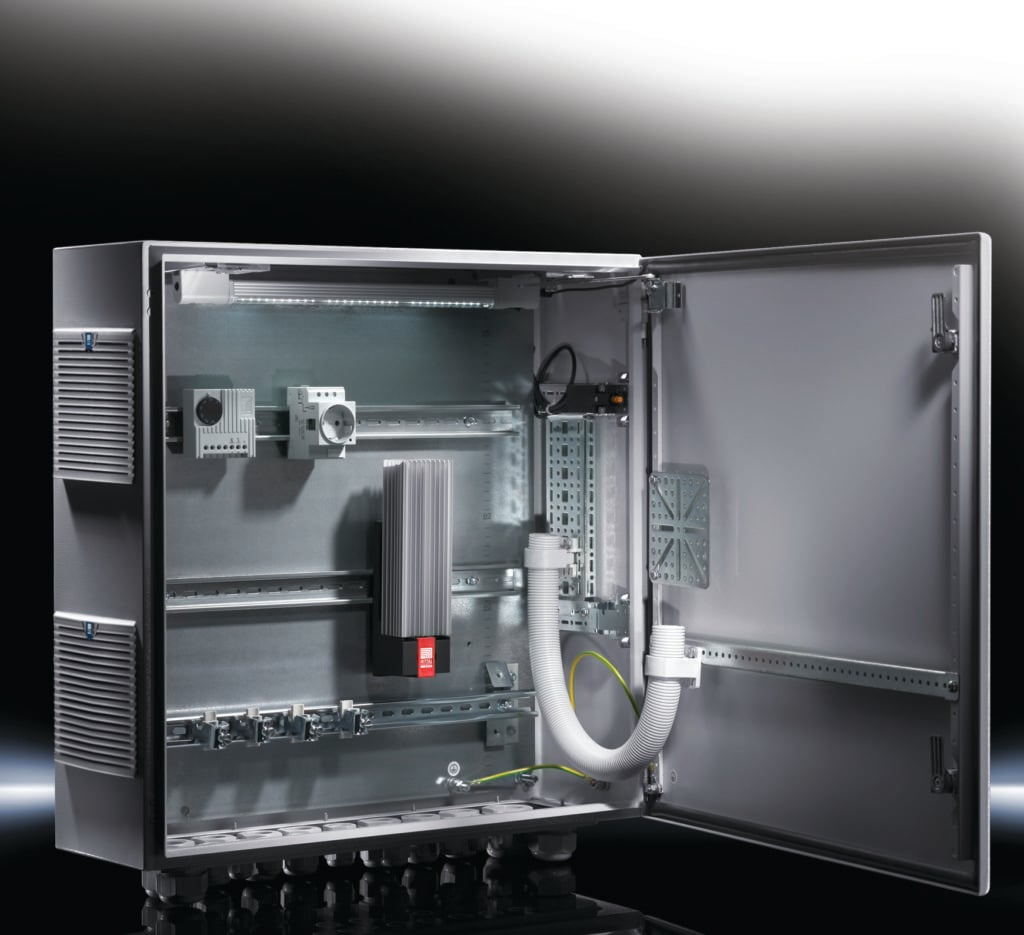 Wall-mounted enclosures are versatile housings for a variety of sensitive and critical control, automation and electronic components. There are many considerations when selecting and outfitting compact enclosures, but when the enclosure will be installed outdoors, there are additional considerations due to weather, low-security locations and temperature fluctuations.
When specifying an outdoor enclosure, consider the material it is constructed from and how it will hold up to the corrosive elements. Accessories for outdoor enclosures are also valuable and include door locks that can secure the contents of your enclosure from unauthorized access. Accessories such as drip shield kits also prevent unwanted intrusion, this time from dripping water or settling dust. Finally, your systems must also be designed for temperature fluctuations with the use of filter fans.
The infographic below outlines these specific applications. A downloadable version is also available.

Engineered Better
Whether indoors or outdoors, you can improve the security, durability and functionality of your enclosures by choosing better. Download the Wallmount Buyer's Guide for more details.