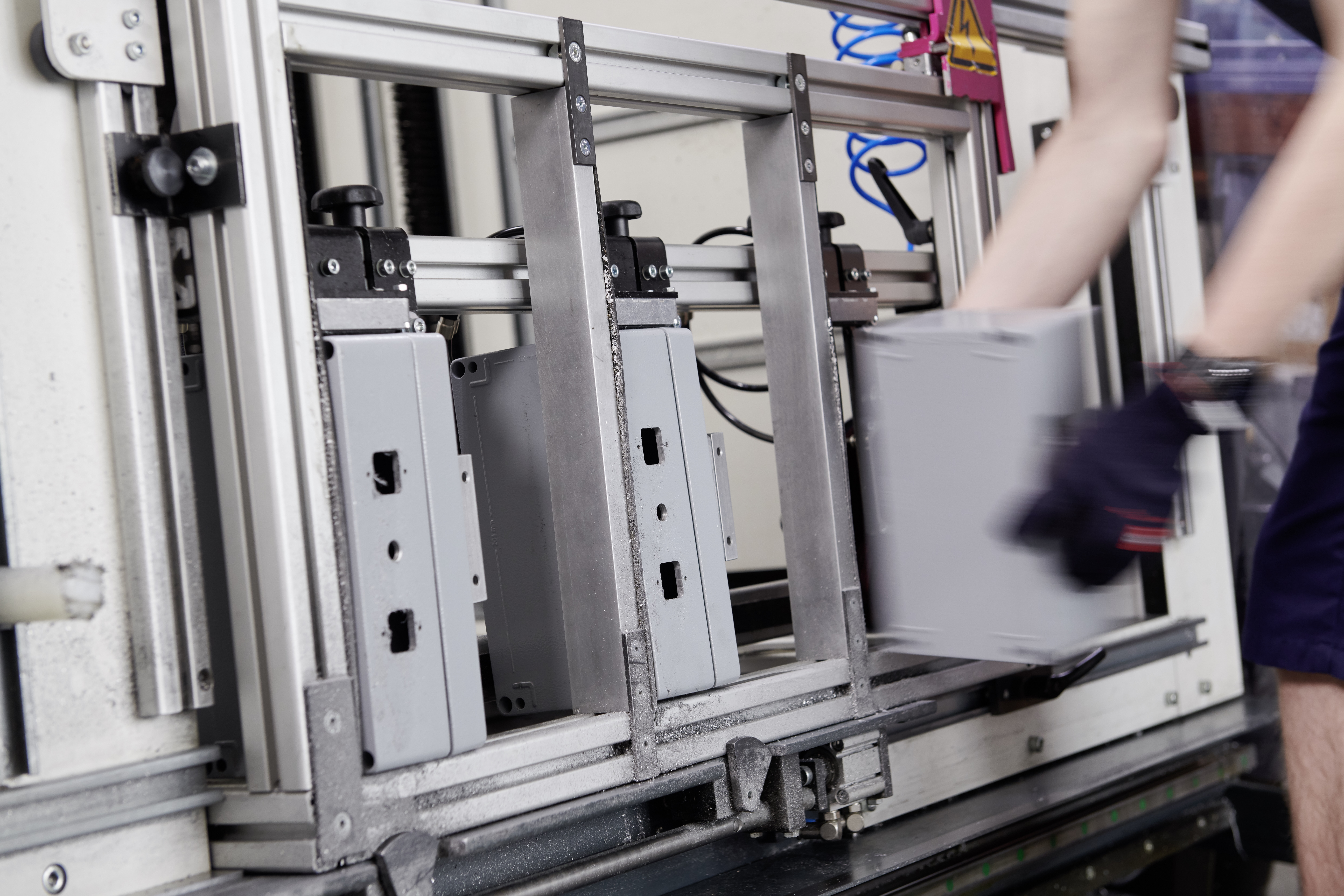 The logistics industry is already flying high with the rise of e-commerce in the wake of the COVID-19 pandemic, but even greater heights are likely coming as material handlers eye airports as their next big move.
A recent study conducted by DePaul University revealed that the latest expansion of Amazon Air's network of airports used to deliver orders now has roughly 70% of the country's population within 100 miles of an Amazon Air hub.
With more than two-thirds of the nation now living a mere delivery truck drive away from a major distribution center, the retail and logistics industry is accelerating delivery of consumer goods at a faster rate than ever before.
While Amazon may be at the front of the pack, there's no shortage of logistics companies who are following suit and using airports as major hubs for delivery and distribution. And the coming years will likely see more players entering the logistics space and further increasing the "rapid" in rapid delivery.
What's important to remember though about this rapid growth in airports as key warehouse and distribution centers is that many of these airports are essentially dual-use, dividing their resources and square footage between passenger and cargo service. This means a majority of these hubs are not designed solely for cargo use and lack the existing automation infrastructure to process large quantities of parcels.
The good news is Rittal has the industrial automation and control solutions to help material handlers avoid the proverbial square-peg-in-a-round-hole conundrum, and leverage airport infrastructure to accelerate delivery, reduce operating costs, and optimize their end-to-end processes.
Rethinking the factory floor
Space is a precious commodity, whether we're talking about the production floor in a food and beverage factory or an airport turned distribution facility, especially with the sheer number of parcels material handlers are moving to accommodate the surge in e-commerce in the wake of the COVID-19 pandemic.
As such, many material handlers find themselves at something of a tipping point in negotiating the space constraints often found in air hubs with the number of packages constantly cycling through.
This is where a modular approach to industrial enclosure design and manufacturing demonstrates real-world, day-in and day-out value for material handlers in executing processes and tasks. Whereas traditional unibody enclosures are rigid and lack the maneuverability to alterations in floor layout or space, modular enclosures unlock increased efficiency and promote flexibility through a variety of avenues.
Innovative modular frame structures create both inner and outer mounting levels inside the cabinet, which allows for more electronics and controls within the enclosure. Increased opportunities for baying on all sides of the enclosure allow for integration into spaces with size limitations, and a variety of connection configurations make for easy cabinet wiring regardless of how the enclosure is deployed.
Faster, more efficient configurations, simplified installations, and interchangeable panels also help create optimized efficiency by streamlining time-wasting manual processes that once required high degrees of human intervention and inflated operational costs.
Rittal's modular TS 8 large enclosure is ideal for the logistics space where unique wiring needs and assembly challenges are encountered. In addition, the non-modular VX SE Free-standing Enclosure System provides the same level of protection and durability as the TS 8, but with widths of up to 1800mm and depths of up to 300-600mm, the VX SE can house a greater number of electronic components without sacrificing floor space.
Streamlined panel design
As long as we're talking about airports, think about the idea of the air traffic control tower: a centralized location in which air traffic controllers use state-of-the-art data and communication platforms to seamlessly coordinate a complex system of takeoffs and landings. Without an air traffic control tower, there would be no visibility into when flights are arriving or departing, and there would be no way to efficiently (and safely) conduct operations.
With industrial enclosure design, manufacturing, and modification, Rittal's sister company EPLAN offers the same end-to-end insight, accuracy, and efficiency as the control tower. Rittal and EPLAN provide panel builders with data-driven 3D modeling capabilities to reduce production line errors, account for potential variables in production or customization, and help to seamlessly integrate workflows and communication of schematics relative to real-time fluctuations in specifications.
Rittal's modular enclosures paired with EPLAN Controls design solutions create streamlined workflows for installing electronics, wiring, and panel assembly. EPLAN also helps material handlers overcome a variety of hurdles, such as:
Increasing pricing pressures to be able to provide the right product at the right time within the right budget, especially as competition breeds a race to the bottom-line
Skilled labor shortages that can result in increases in scrapped materials and revisions/alterations
Delivery pressures due to the rapidly-changing and real-time demands manufacturers must respond to
Inefficient workflows via antiquated data capture, storage, and communication systems
Rittal and EPLAN give panel builders and integrators the ability to work proactively as opposed to reactively, and to achieve more nimble processes and workflows.
Emphasizing Human Machine Interface
Human Machine Interface (HMI) is the yoke that enables system operators to steer comprehensive industrial automation setups. HMI is the equipment and accessories that provides system operators with a bird's eye view of their machines, systems, and processes for optimal process control and efficiency. Rittal's advanced HMI solutions help material handlers create automation frameworks that define speed and accuracy.
Rittal's HMI consoles and workstations are equipped with foamed-in polyurethane seals to prevent intrusion from foreign particles, and NEMA-rated carbon steel and stainless steel HMI consoles allow for process automation and the implementation of Industry 4.0 principles while providing durability and contamination prevention. NEMA 4X rated[TM4] , Rittal stainless steel pushbutton boxes are engineered to protect equipment from dirt, dust, sprayed water, oil, and coolants.
Rittal also offers a variety of other HMI solutions and accessories to help material handlers maximize their investment and operate at peak efficiency. Some of these products include:
Handles: Handles on the Comfort-Panel and Optipanel operating housings facilitate optimum ergonomic positioning of the enclosures for different users. Other handle systems may be attached to the straight surfaces of modular enclosures.
Monitors: TFT monitors are available in screen sizes from 15" to 19", and in some cases, monitors can be engineered with a touchscreen interface for maximum efficiency.
Signal pillars: Designed to reliably display machine and system statuses using optical and acoustic signals, Rittal's signal pillars include comprehensive accessories for mounting on different surfaces and support arm systems.
External mounting accessories:

Engineered with practicality in mind, Rittal external mounting accessories allow operators to clearly display documents or other critical information without disrupting or complicating the range of motion movements or manual tasks.
Summary
As material handlers look to leverage airport infrastructure to accelerate delivery, reduce operating costs, and optimize their end-to-end processes, they need to rely on expertise that understands space constraints and have proven solutions to overcome this challenge as well as to streamline panel design and optimize process control and efficiency.
An emphasis on flexibility and end-to-end visibility are at the core of what makes Rittal's modular enclosures the right tool material handlers need to do their job with speed, precision, and efficiency. Rittal's modular enclosures paired with EPLAN's Controls design solutions create streamlined workflows for installing electronics, wiring, and panel assembly. Finally, Rittal's advanced HMI solutions help material handlers create automation frameworks that define speed and accuracy.
The bottom line is Rittal understands the need for speed in the logistics industry, the challenges that material handlers have, and has proven solutions to help them in attaining their goals.
Download our new Retail & Logistics Solution Suite to learn more about our products and solutions for material handlers.