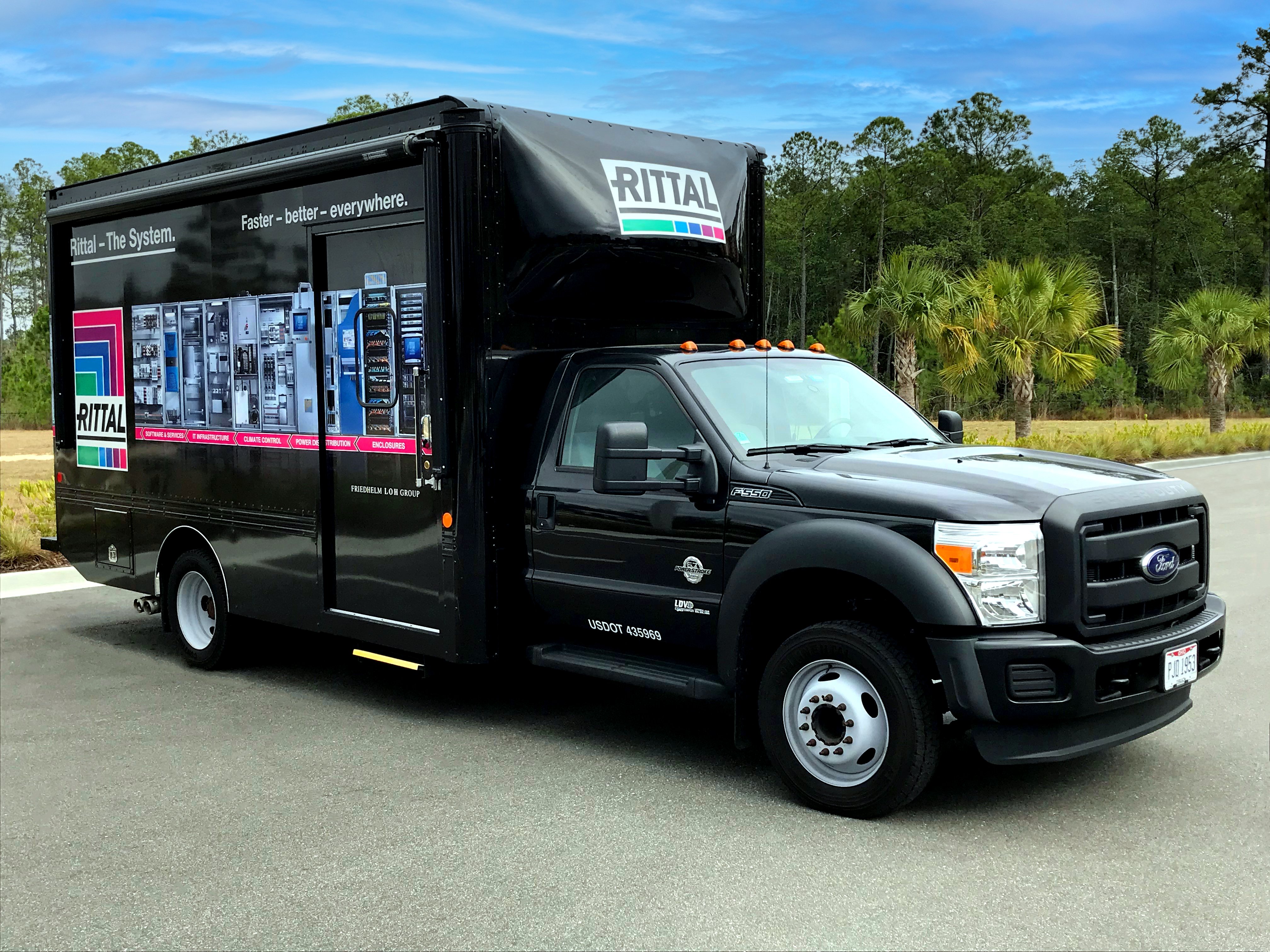 What if there was a way to experience in-person how the right industrial automation solution can help you optimize your manufacturing processes to save time and money without ever having to leave your base of operations?
We know time is of the essence in today's manufacturing industry and that's why Rittal's mobile product and solution showroom is hitting the road bringing our state-of-the-art automation products to your door. Making it easier and faster than ever to find the right solutions to upgrade or overhaul your industrial enclosure or enclosure, climate control solutions.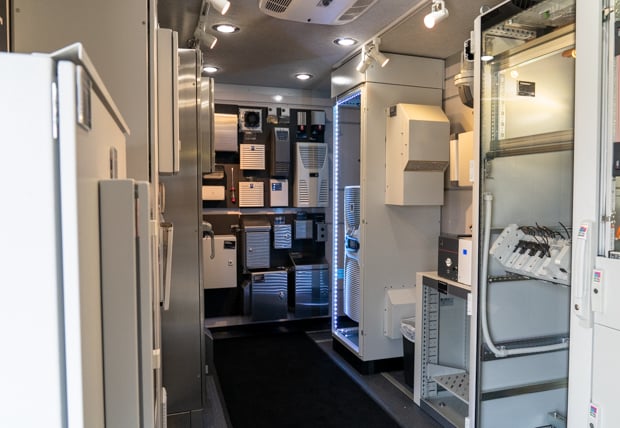 The Rittal Expo Vehicle provides companies with a holistic sampling of our cutting-edge industrial automation solutions in a neat, easy to navigate package. Our Rittal Expo Vehicles house a comprehensive representation of current Rittal products including:
A variety of free-standing and wall-mounted industrial enclosures including TS8, stainless steel, HMI, and hygienic design solutions.
Enclosure climate control solutions including the Blue e+
Busbar power distribution panels
And more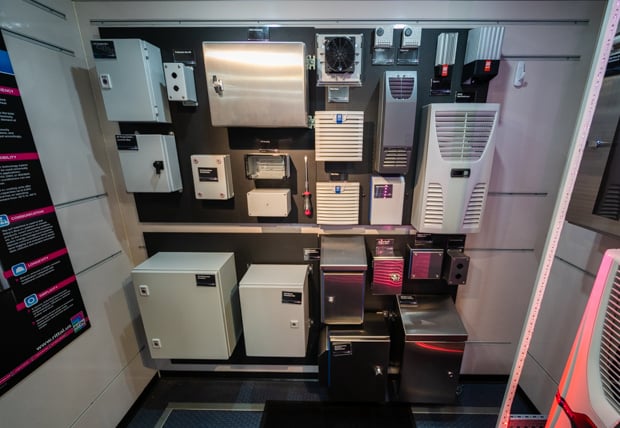 The Rittal Expo Vehicle is manned by our expert team of industrial automation specialists. Our progressive approach to industrial automation solutions can help you achieve increases in productivity and growth. During your visit, our team can provide custom, curated demonstrations and tutorials on the functionality of Rittal products and discuss the solutions that best fit your needs.
In addition, Rittal Expo Vehicle visits are coordinated around your schedule to provide valuable, one-on-one time between our automation specialists and your internal stakeholders for a unique, personalized experience at your facility.
Offering coast-to-coast coverage, the Rittal Expo Vehicle is currently traveling across the U.S and timeslots near you may be filling quickly. As such, we recommend booking a Rittal Expo Vehicle visit as early as possible so you don't miss the opportunity to experience all these great solutions at your door. Don't delay, it's time to discover automation solutions that can unlock unparalleled efficiency and profitability throughout operations.
So, the question is: Are you ready to identify solutions to help improve efficiencies and benefit from one-on-one time with Rittal's team of experts?
Click here to see when the Rittal Expo Vehicle will be in your area and to request a site visit.