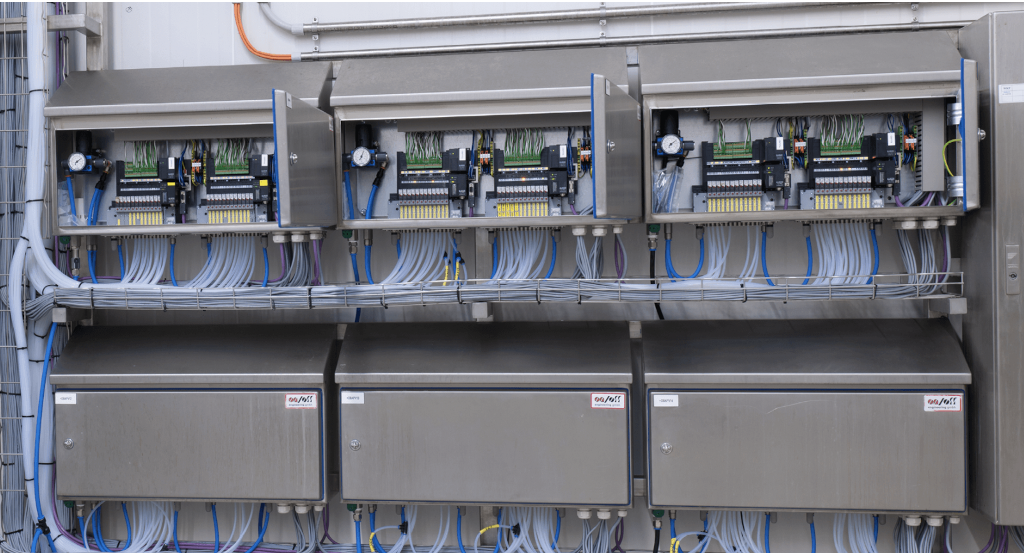 If you've been paying attention to the frozen food section of your grocery store during the last few years you've likely seen more shelf-space devoted to alternative proteins. The arrival of alternative meat, eggs, dairy, and seafood products was once considered a fringe trend in food production. Now, the continued growth and bullish projections of where the alternative protein market is headed has traditional protein producers not only taking notice but taking action to capitalize on this new market segment.
To put this in perspective, a recent report suggested the market for alternative proteins is expected to reach more than $290 billion by 2035, which would account for more than 11% of the protein market.
This growth — fueled in large part by shifts in consumer dietary preferences — has many of the world's largest protein producers pivoting toward alternative proteins. Companies are retrofitting existing production facilities to accommodate these production lines or opening brand-new facilities solely dedicated to alternative proteins.
In either case, the shift toward alternative protein is impacting the industrial automation solutions that producer's need. In this blog we'll examine the solutions producers need to compete and thrive in this growing market.
Hygienic design still reigns supreme
Elevated sanitation practices and hygiene standards are not reduced or diminished when using ingredients and raw materials that differ between alternative proteins and traditional proteins. In fact, the same Food Safety Modernization Act (FSMA) standards apply to production facilities regardless of whether they're producing alternative or traditional proteins in the same way it applies to facilities that process fruits, vegetables, and other highly perishable foods.
For alternative meat producers, the hazards and concerns of traditional protein production are the same:
Preventing ingress of dust, food debris, or other airborne contaminants that are a byproduct of production
Combating the buildup of contaminants on automation equipment as the result of continuous, high intensity washdowns
Efficient use of production floor space to accommodate the easy scaling of production based on demand
Industrial automation equipment that is designed specifically for each hygienic zone within food production, can help to prevent the ingress of harmful agents and aid in strenuous cleaning procedures. This will help prevent the buildup of microbiological growth caused by the buildup of residual ingredients. Rittal's line of Hygienic Design (HD) enclosures are designed to work in lock-step with high hygienic standards without the risk of damage or corrosion to the enclosure.
Rittal's HD wallmount enclosures are available in stainless steel and are engineered with a 30° forward slope-top design for easy cleaning and run-off of excess liquids. IP69K rating provides maximum durability and protection for electrical components. In addition to the wallmount enclosures, hygienic design push button boxes and junction boxes have easy-to-clean lock systems and replaceable silicone gaskets designed to withstand aggressive detergents, hot water, and high degrees of water pressure during repeated washdowns.
In large applications when the strength of unibody floormount enclosures and the flexibility of modular design is needed, the TS 8 is the ideal enclosure. Stainless steel construction provides NEMA 4X and IP66 durability and protection while zinc-plated mounting plates and detachable rear panels allow for application flexibility.
In addition, the VX SE Free-standing Enclosure System provides the same high degree of protection, durability, and long service life with an innovative, space-saving design to conserve the square footage of your production room floor.
Keeping cool is a priority
In any food production facility, there are several steps in production to help eliminate the potential for microbiological contamination. Some of these mission-critical steps and equipment include:
Extruders, thermal equipment, and even UV light machinery can be deployed to sterilize products.
Metal removal systems such as magnetic separators and metal detectors are in place to remove instances of metal or magnetic contamination from contact with production equipment.
Vision sorting technology helps producers ensure only the highest quality ingredients make it to the production and processing stage.
This type of equipment runs constantly during operations and as such requires HD climate control systems to maintain optimal operating temperatures of the electronics that drive these mission-critical processes. At the same time, energy consumption and costs are another important pain point that pet food producers must overcome while achieving peak production.
Rittal's climate control solutions are engineered for an innovative hybrid cooling process. Our Blue e+ line of cooling units can reduce energy costs by up to 75% due to a hybrid cooling technology that provides targeted cooling where and when it's needed most. Network alerts, remote monitoring, a touchscreen interface, and mobile connectivity make Blue e+ the most dynamic climate control system on the market today.
When it comes to heat exchangers, Rittal's HD line of air-to-water heat exchangers changes the game in terms of efficiency and cleanability through a 30° angled roof design, water-resistant and joint-free seals, water connection flexibility, and smooth external surfaces to reduce dirt and foreign contaminant buildup.
Smart design and engineering lead the way
While much has been made about the manufacturing industry's labor shortage or lack of skilled workers to facilitate production sequences, the same story is true in the food and beverage space. In the last five years or so, food and beverage producers have placed great emphasis on process automation, Industry 4.0, and IIoT for both their industrial panel and enclosure construction and processes on the production floor.
Speed to market is particularly important for the alternative protein space as they race to seize the growth opportunities presented by this boom in demand.
Together with EPLAN, Rittal, is revolutionizing the panel design, enclosure construction, and modification process to create a holistic industrial network where each step in the manufacturing process works in sync throughout all stages. The EPLAN Platform with its powerful software solutions makes it easier than ever before to create, store, share, and modify electrical and pneumatic control data for the automation system — in addition, digital twins help ensure designs exist in a single place.
The end result is a unified industrial automation network that connects design, panel building, manufacturing, and system integration to build a framework where pet food producers can create end-to-end visibility and efficiency.
View our on-demand webinar to learn more about the right industrial enclosure for your food processing facility.