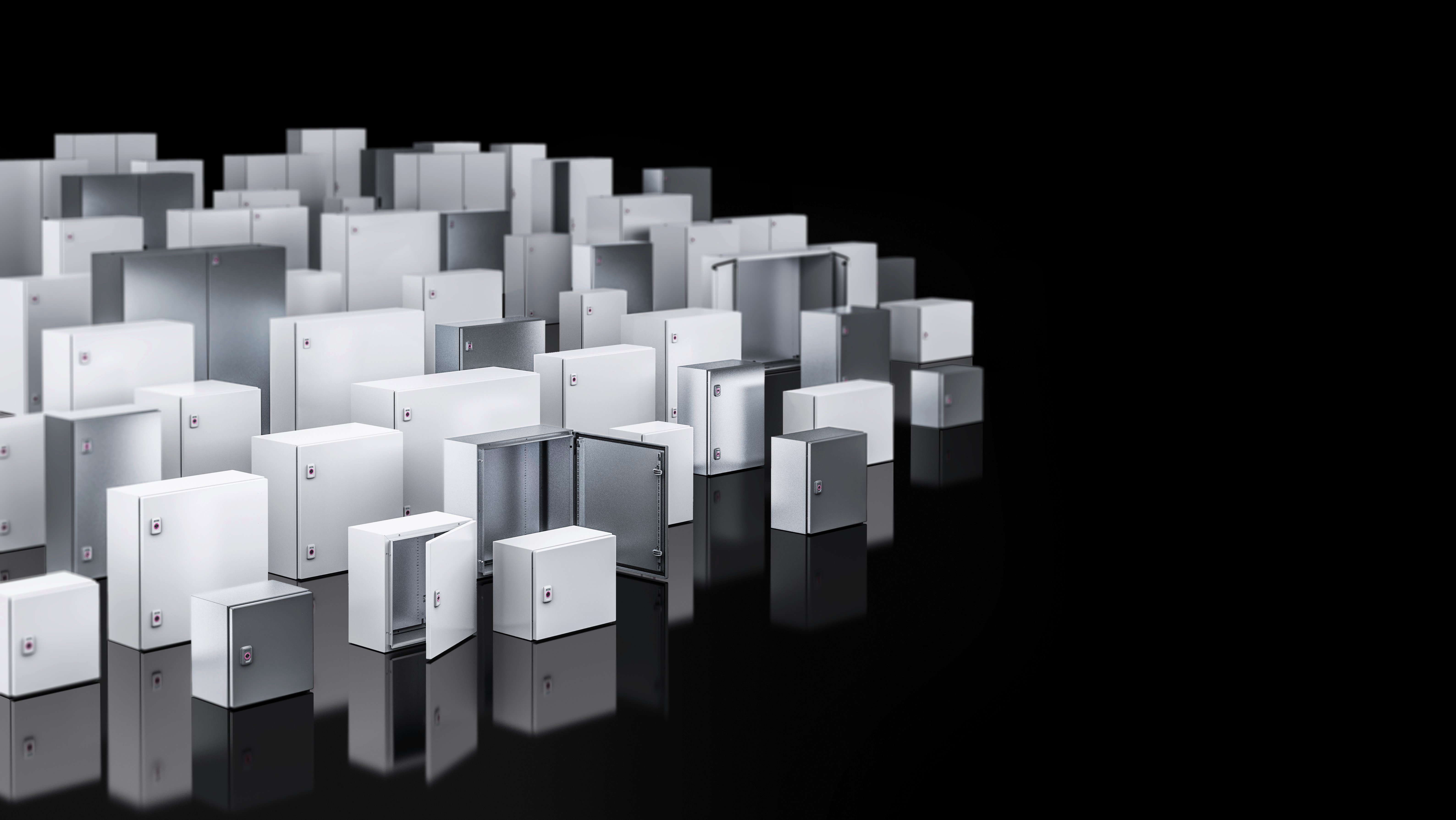 Industry 4.0 is driven by the need for efficient processes. That's why engineers and plant managers alike are looking to downsize their products and systems while increasing the performance of their facilities. From IoT-enabled platforms and Edge computing technology to cyber-physical systems, Industry 4.0 will continue to be fueled by smaller electronics.
To house these compact technologies, businesses need equally compact and efficient enclosures. By optimizing internal capacities to take up less space on the plant floor, these smaller enclosures enable:
Better utilization of space

More mounting capabilities

Better cable management

Less assembly time
It's because of these capabilities – and many more – that compact enclosures will help drive the Fourth Industrial Revolution.
Limited by Process
In concept, having more compact and efficient enclosures has always been the goal. No design engineer wants to build an enclosure bigger than it needs to be and waste time, materials and resources. However, taking a compact enclosure concept from the design phase to scale isn't as easy as flipping a switch.
Without virtual prototyping, or other modern design processes, you were basically stuck with the old piano-hinge clamp style box. These welded unibody boxes were bulky, and you ran the risk of creating design errors when custom-building your own compact enclosure, forcing you to scrap the entire enclosure upon delivery. You couldn't just swap out a part like you could with a modular design. Want a closer look into how typical unibody enclosures fall short of modular designs? See our comparison below: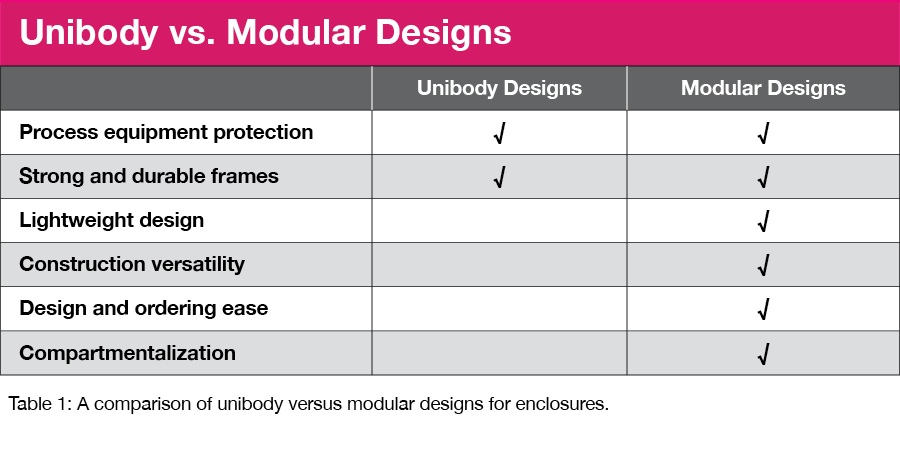 For the longest time, design engineers also had to deal with one of the worst byproducts of manufacturing: waste. Beyond scrapped designs, the excess materials and packaging associated with old processes was anything but lean manufacturing. If something doesn't add value, or delays the supply chain, it has no place in Industry 4.0.
Making Compact, Efficient Enclosures Possible
No longer are engineers and plant managers at the mercy of the bulky piano-hinge clamp style boxes of the past. Designing a compact enclosure is easier than ever before with online design tools, modular designs, and automated workflows.
Online Design Tools
Online configuration systems and design tools can help to streamline the enclosure specification process. Rather than having to work with multiple CAD files, and the painstaking back and forth between engineer and OEM, online enclosure configurators make it easy to find and design the right enclosure for each application. With multiple base enclosures to choose from and a simple modification process, these online tools help you get a quality compact enclosure fast, while mitigating the risk of a design error. You also have a digital twin of your enclosure, which can help with assembly, future maintenance, and replacement.
Modular Designs
Modular designs for enclosures improve efficiencies by offering a build that integrates better with enclosure parts and accessories. Not only does this help simplify the design process, but it also leads to:
Quicker assembly times

Interchangeability of parts

Full traceability, even across different sites

Design consistency
Better Enclosures, Better Systems
Automated Workflows
From building to shipping, automation adds value to every part of the supply chain. Inside enclosure workshops, digitalization and extensive automation technologies power new workflows, supporting every aspect of the enclosure creation process. From machining and panel building, to component mounting and automated wire assembly, automation offers the flexibility needed for compact enclosures.
Combine automation with improved modular designs and online design tools, and you have a fast and efficient enclosure building process fit for the demands of Industry 4.0.
Rittal: Fueling the Future
Knowing the value that compact, efficient enclosures bring to the future of industry, Rittal has designed a series of enclosures that stand in a league of their own. Rittal's new AX and KX compact enclosures are made to integrate into any system. Their modular designs allow for a better utilization of interior space, while still offering superior design flexibility, reliability, and performance.
Beyond our enclosures, we also offer online design capabilities with the Rittal Configuration System, as well as a dedicated state-of-the-art manufacturing facility. With Rittal, you can design your perfect enclosure online in a matter of minutes, have it produced in our facility, and shipped to right to your door. Rittal's enclosures ship loose with the mounting panel and door, offering an easier and tool-less assembly.
Using the Rittal Configuration System and designing your own enclosure? Click here to read our blog on the best wallmount accessories for better enclosure performance.