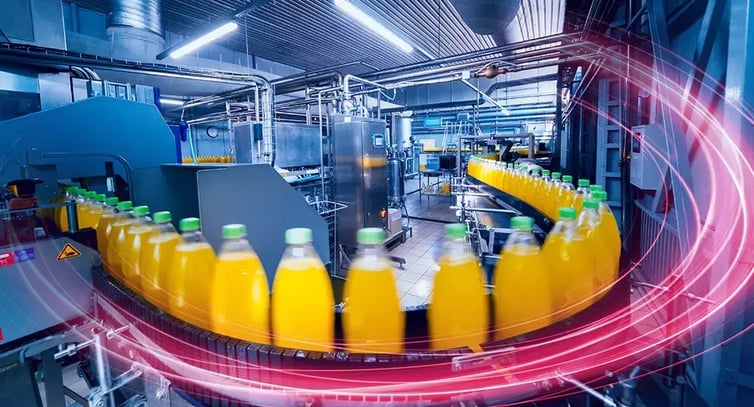 As with so many areas of modern manufacturing, the last few years in the food and beverage manufacturing space have been fraught with change. Global supply chain instability, rising shipping costs, and labor shortages have pushed manufacturers to become nimbler and more responsive to market forces and consumer preferences.
To better understand the current landscape of food and beverage manufacturing, we've gathered and analyzed data on consumer attitudes toward food and beverage manufacturing plants, with a specific emphasis on food safety, plant hygiene, and consumer trust.
We conducted our first survey in May of 2020, roughly six weeks into the COVID-19 global pandemic. At that point, the pandemic had already caused temporary plant closures, most publicly in the meat processing sector, and exposed weaknesses in the food supply chain, bringing increased national attention — not all of it positive.
Food and beverage manufacturers were making large-scale operational changes that included new protocols around physical distancing, employee illness, use of personal protective equipment, and sanitation to adapt to the changing environment.
Fast forward to 2022, we again surveyed a representative sample of consumers to discover how they feel about the facilities where their food is produced. While the concern about sanitary practices in food production facilities remains high, several other concerns have emerged including labor practices, climate change, the demand for new and innovative products, and ethical considerations with meat and dairy production.
What's perhaps most surprising about these most recent findings is that confidence in food plant hygiene has dropped back to spring 2020 levels. Three-quarters of respondents said that they were either somewhat confident, not so confident, or not at all confident that the majority of the food in their local grocery store was processed in a hygienic plant.
The question for food and beverage manufacturers: What's driving this consumer sentiment, and what can producers do to address this sentiment en route to establishing a solid foundation of trust with consumers?
Our updated consumer insight report offers a detailed breakdown of today's food and beverage manufacturing landscape, and helps producers better understand the steps they can take to optimize their processes for increased productivity, profitability, and growth.
Download the updated industry insight report to learn more.