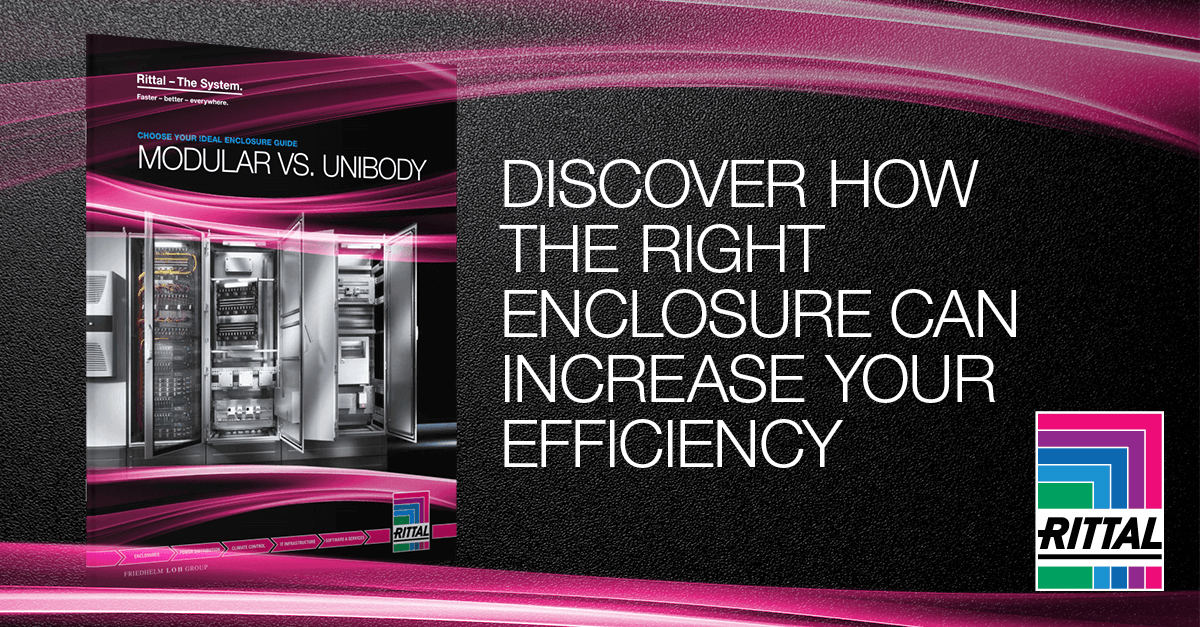 For automation architects, too often the choice about an automation product or solution boils down to a this-or-that decision. This is particularly true when it comes to industrial enclosures and weighing the choice between a modular or unibody enclosure design, and this Door #1-or-Door #2 paradigm can be paralyzing for automation architects in selecting the most ideal application for their enclosure.
The term modular is commonly associated with a modern or state-of-the-art approach to industrial enclosure design and engineering, while on the other hand the classification of unibody conjures up ideas of legacy enclosures that lack the agility and flexibility to keep pace with the variant-rich nature of today's production cycles.
However, this couldn't be further from the truth as there is a time and place for both modular and unibody enclosures within a modern, forward-thinking industrial automation framework. The trick is understanding the design and engineering elements of each enclosure style as well as how each style is positioned to be a value-add for specific manufacturing contexts.
Modular enclosures are cabinets designed to protect sensitive electronic components where panels, doors, or other mission-critical component parts can be altered or swapped without time-intensive tasks such as cutting or welding. Essentially, a modular industrial enclosure is a one-size-fits-all hat that can be sized (or scaled) up and down based on need.
On the other hand, unibody enclosures are designed and engineered as stand-alone cabinets that are ideal for elevated levels of protection and security in harsh manufacturing environments. While alterations on unibody enclosures are not as simple as with modular enclosures, the unibody construction allows for greater panel or wire volume and configuration within the enclosure, which is a key operational aspect for a variety of industries like the food and beverage space.
But even with this foundational understanding in place, the question still remains: How do I know which enclosure is best for my specific manufacturing application?
Our new guide, Modular vs. Unibody: Choose Your Ideal Enclosure Guide, will answer this question and more to help you choose the enclosure best-suited to optimize your industrial automation infrastructure and create a manufacturing environment based on efficiency and productivity.
Download our Modular vs. Unibody Guide to discover the right enclosure for you.