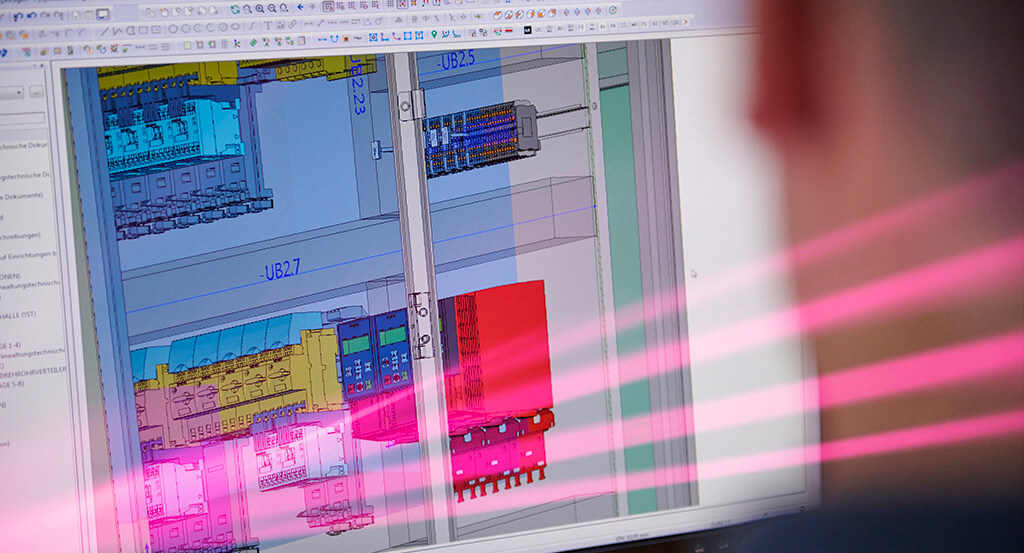 NorthWind Technical Services is a leading provider of factory automation and engineering solutions to manufacturers worldwide. Since 2005, the company has been dedicated to streamlining processes for designing, building, and programming systems for its customers. When manual tasks needed to be automated within their own company, they partnered with Rittal and EPLAN to make their processes more accurate and timelier.
The Challenge
In 2017, NorthWind experienced challenges with their manual manufacturing processes. Over time, the traditional methods they relied on had become outdated, putting them at risk of human error — and at a disadvantage against competitors.
"We had multiple projects that were over-quoted hours on design and shop build
time," said Benjamin Drew, Project Manager in charge of NorthWind's Design Team.
Manual production tasks such as drilling, cutting, and crimping resulted in occasional mistakes and wasted materials. This caused an additional need for reorders and re-typing information, including tags and ID numbers, which cost valuable time.
The Partnership
In 2017, NorthWind took action and aimed to extend its Automated Development Process (ADP) for design and programming on the shop floor. They partnered with EPLAN and Rittal to put their plan into action.
With the help of EPLAN Electrical Configuration (EEC), a Rittal Perforex cutting machine, and a Rittal Wire Terminal (WT) wiring machine, NorthWind was able to extend their ADP all the way through the control panel manufacturing process and automate the manual processes with the goal of saving money and time.
Results
With the implementation of EEC, Rittal's Perforex cutting machine, and WT wiring machines, NorthWind was able to incorporate streamlined new practices and drastically reduce production time. "Since we installed a Perforex machine in 2017 and Wire Terminal machine in 2019, we have reduced shop build time to less than half of what it was before," said Matt Bosworth, VP of Manufacturing.
By incorporating EPLAN, NorthWind was able to gain the advantage of leveraging a database-centric system that interacts directly with their programming software. The added efficiency automates manual processes and reduces the risk of human error. Overall, Rittal and EPLAN helped NorthWind:
Improve design quality
Decrease shop build time by 50%
Increase quote accuracy to customers
As a result of its partnership with EPLAN and Rittal, NorthWind is seeing improvements in their own process for the work they deliver to customers. By working with EPLAN's efficient software and Rittal's automated equipment, NorthWind has reduced production risks while making their processes more accurate and less time consuming.
Download the case study to learn more!