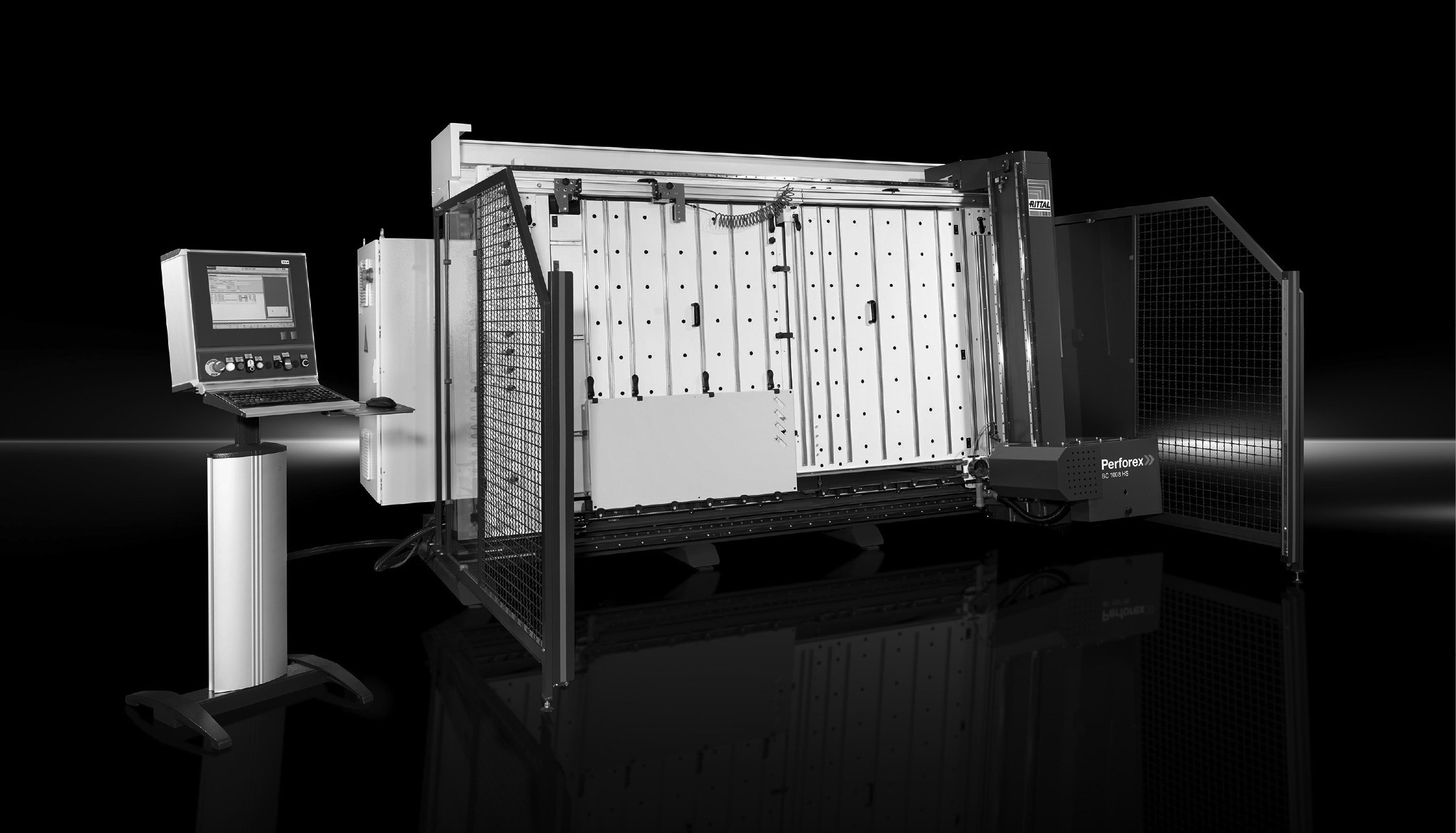 A&E Engineering Inc. is an automation systems integrator that helps clients across a wide range of industries solve their automation challenges and become more productive. A&E provides electrical engineering design, panel fabrication, electrical construction and software for plant floor control and information systems for companies in the automotive, manufacturing, food and beverage, chemical, pharmaceutical, energy and defense markets.
The company is headquartered in Greer, South Carolina, conveniently located across the street from BMW's largest production center in the world, and it has a branch office in Concord, North Carolina.
"We've been using Rittal enclosures for three decades," said Wright Sullivan, President of A&E, "But what's changed within the past few years is the nature of our relationship. It has evolved from the tactical use of their products to a truly strategic partnership."
"We see the combination of EPLAN and Rittal, including Rittal Automation Systems, as a pivotal point between design and equipment; it provides us with an end-to-end process," explained Sullivan.
A&E has been working with EPLAN for more than 15 years. EPLAN provides software and service solutions for electrical, automation and mechatronic engineering, including design software for machine and panel builders.
EPLAN software gives A&E's employees the solid footing in electrical design at the beginning of the process. However, the company does more than just use the software; they also host EPLAN training in their state-of-the-art onsite training facility in Greer.
"Our strategic location in a region of concentrated automotive manufacturing made it a no brainer for EPLAN to use our training facility," explained Sullivan. "EPLAN needed to connect with customers in this region. It presented the opportunity to not only improve our knowledge but also enable others to broaden their knowledge."
A&E makes sure the EPLAN trainings at their facility are open to any EPLAN user, whether they are automation systems integrators or not, stressing the importance of making the experience excellent for any EPLAN customer.
"EPLAN's design tools make us more efficient in design, but it flows seamlessly through the Rittal Automation System equipment, all the way through to the Rittal panels," said Gary Hughes, senior team leader at A&E.
A&E invested in Rittal's Perforex machining center, which offers A&E a fully automated, reliable drilling, milling and thread tapping for panels and enclosures.
"The Perforex has improved our business on multiple fronts," explained Hughes. "The efficiency gain comes directly from the design aspect."
Hughes explained that previously A&E would spend time creating a design, reviewing the design, taping the panel, marking the panel for all cutouts and penetrations, then manually drilling and tapping the panel, before finally adding the devices. On a small panel this process could take a few hours. On larger panels the process could take two to three times as long.
"What may have taken us a full day to do before can be put on the Perforex and completed in about an hour," said Hughes. "It shortens the time significantly and delivers a great deal of labor and waste savings."
The integration of Perforex has freed up the team in A&E's shop to focus on other aspects of panel development. It also increases the shops throughput.
The other impact of the Perforex for A&E has been on their customers.
"When customers come through our doors and see that we're actually automating panel fabrication, it puts us on a whole new level in their eyes," said Sullivan.
"Equipment like the Perforex, will work with any supplier's enclosure, but it works best with Rittal enclosures," said Hughes. "It gives us the end-to-end appreciation for EPLAN on electrical design, all the way through to a Rittal enclosure. It makes our jobs easier and makes the company more efficient."
In addition to end-to-end solutions, A&E finds value in the support that Rittal and EPLAN provide to them.
"I think that they are great partners, and the combination of our own efficiency initiatives coupled with the tools Rittal and EPLAN have available, are going to continue to significantly increase our capabilities," concluded Sullivan.
Through the end-to-end solutions provided by partnering with Rittal and EPLAN, A&E has become even more nimble in their market, realized more business opportunities with their increased output and have been able to pass value on to their customers through quicker turnaround times and lower overall costs.