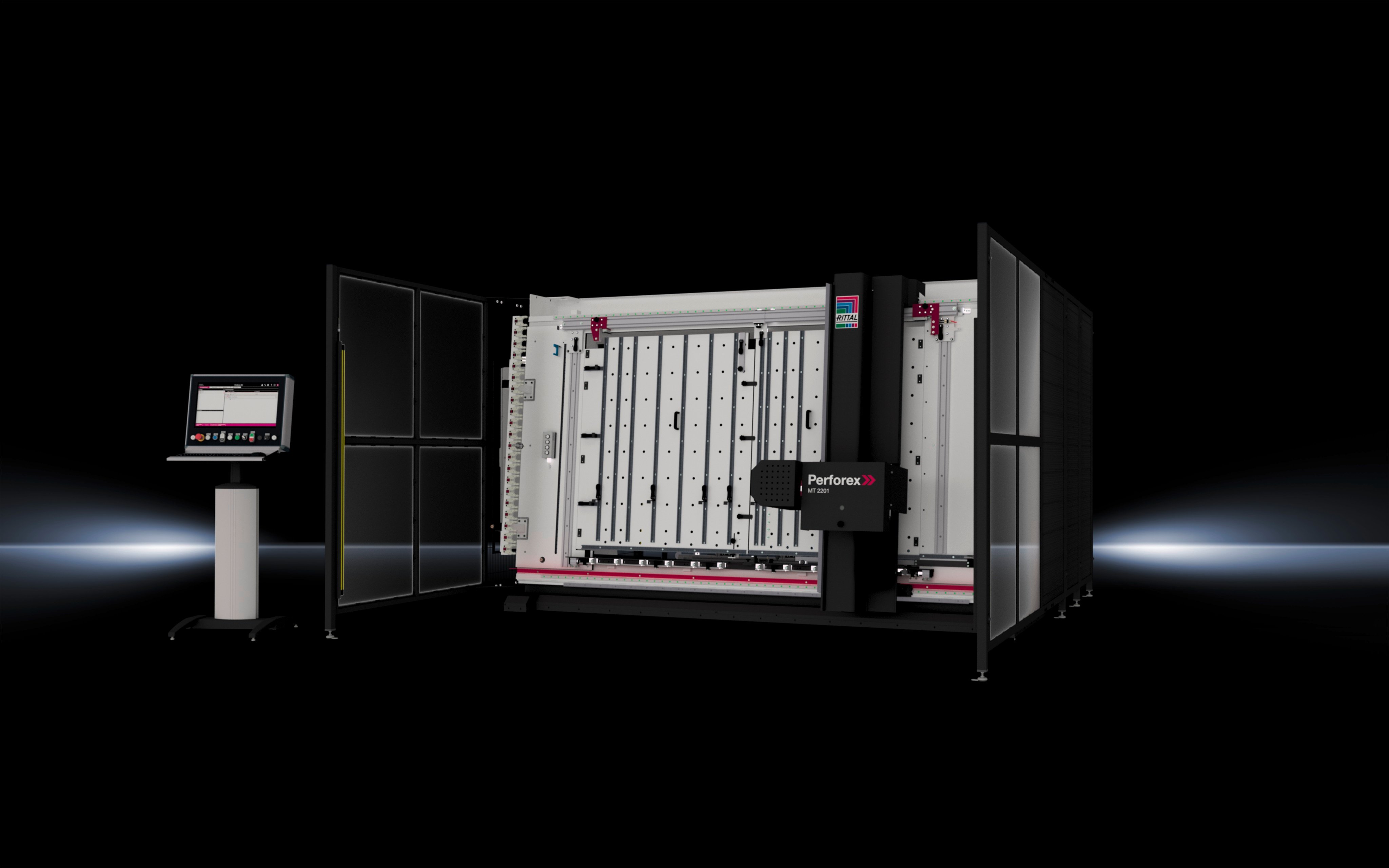 In the past, customer demands for short delivery times have regularly presented the switchgear manufacturer Meurer-etechnik with problems. "It used to be unthinkable to promise a delivery time of two weeks for call orders for a finished switchgear," remembers Dietmar Meurer, owner and managing director of Meurer-etechnik. The company owner has prepared himself for these challenges by significantly investing in automation and digitalization in recent years. Meurer-etechnik has completely reorganized engineering, work preparation, and production.
This pays off for the company with only 35 employees with positive results. Shorter delivery times are no longer a problem and throughput production times have increased approximately 30 percent helping to fulfill increased orders and reach more customers.
"With Rittal, our production has become a functioning system." Dietmar Meurer, owner and managing director of Meurer-etechnik
Dietmar Meurer, owner and managing director of Meurer-etechnik
Future Forward Thinking Leads to Investments in Production Processes
A new machine alone is not the only decisive measure to ensure competitiveness. "When we invest in a machine, then all processes have to be put to the test, the planning has to be approached sensibly and in the end all the data has to be consistent," says Dietmar Meurer. And the medium-sized control and switchgear manufacturer has successfully implemented this strategy with investments in new technology leading to streamlined processes from engineering to work preparation and production. The electrical planning is done in EPLAN Electric P8 and a 3D model of the control cabinet is created in EPLAN Pro Panel. The data generated in this way is then used in the workshop, among other things, to control the automated systems there. One of the major investments that Dietmar Meurer has made in their production is a Perforex BC CNC milling center from Rittal Automation Systems.
This automated the drilling, milling, and thread cutting on flat parts and housings. Previously, the parts of the control cabinet all had to be marked by hand and machined using conventional tools. The Perforex BC and wire assembly increased the throughput times in the workshop by 30 percent and allowed for all components to be connected within one system. Holistic solutions further enable an increase in productivity and efficiency in product manufacturing. The company realizes that future technology advances will continue to improve processes and will look for ways to optimize operations.
Dietmar Meurer did not take the decision to make large investments in automated machines lightly because the question of amortization was also an issue: "But such arithmetic games are not very useful to me. Much more important is the consideration of whether we will still be competitive in three, five, or ten years without modern automation technology or whether we can still operate on the market at all."
The company recognizes the benefits of committing to a long-term automation strategy of continuing to implement new technologies to stay competitive in the market. Continuing to improve their operations will help to ensure the longevity of their business and meet increasing customer demands. The Perforex BC is just the first step in their journey. Rittal and EPLAN look forward to a lasting partnership.
The Perforex MT is the current model, an updated version of the Perforex BC which has been phased out. Using Rittal Automation System's Perforex MT 2201 helps integrators and original equipment manufacturers (OEMs) increase efficiency up to 85% compared to manual enclosure modification while reducing labor demands and turnaround time with the needed repeatable accuracy and reliability. Customer feedback drove the many ergonomic enhancements to the Perforex MT 2201 model to upgrade the operator's experience as well as the functionality of the machine, including:
Floor sealing around machine for easy cleaning
Improved vacuum hose design and added chip-breaking cycle to reduce clogging and downtime
Ergonomic pendant arm option and pneumatic clamp actuation
Improved plexiglass safety barrier
Optical automatic tool and broken bit measurement
Larger 24" HMI display size
Together, Rittal and EPLAN can simplify your business. Watch the video to learn how.