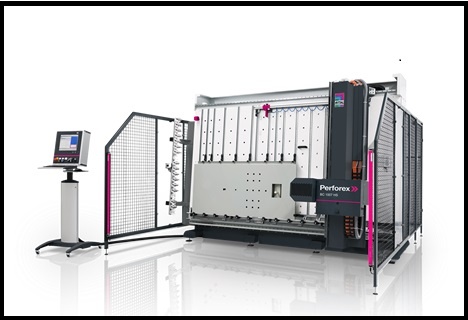 By outsourcing the modification of an enclosure panel, or manually adding holes, cut-outs, taps or threadings in-house, you are absorbing costs in both time and labor. Now you can calculate a cost comparison quickly and simply.
The online Return on Investment (ROI) Calculator is one of the latest process improvement tools available from Rittal to help system integrators calculate and compare the labor savings associated with its Perforex automated panel modification system.
Considering the Perforex system, the calculator is a simple tool to show how quickly the machine will pay for itself in labor and time savings. ROI Calculator uses these input factors:
Number of holes and cutouts per job
Number of enclosures modified per month
Manual modification, accomplished over days, can be completed in hours with automated modification by the Perforex. Savings are accomplished in labor time and increased output, with the possibility of human error eliminated. As an example, an operation classified as "Intermediate" – with labor related to modification of large wallmount enclosures – could see a $127,500.00 ROI in just two months of ownership according to the following values entered into the online calculator:n
Number of holes and cutouts per job = 100
Number of enclosures modified per month = 500
Perforex machining centers were developed by Rittal to fully automate the manual tasks involved in modifying any enclosure or panel, from full size freestanding to junction boxes. Designed specifically for control panel manufacturers, they can be easily programmed to drill holes, tap threads and cut required openings in the enclosure.
Accompanying the system is a user-friendly Perforex workshop program with layout software and a database structure with "pick and place" design. Machine-ready layout programs can be created without any prior CAD experience. The workshop program is designed to allow engineers and panel builders to design in a 2D environment and visually verify and ensure design of the layout before performing the modification.
See the ROI on the cost of the Perforex system ownership for yourself with the online calculator at ROI Calculator. For more about the complete line of Rittal products , click on the button today.