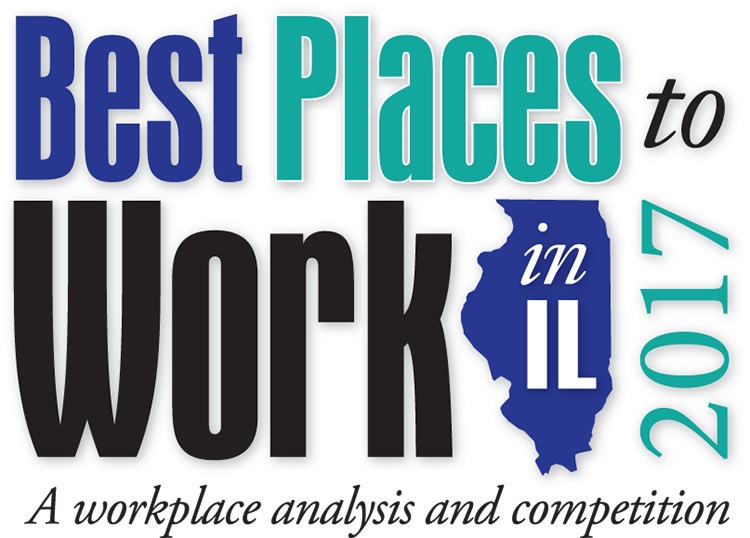 While some may find the news about domestic economic growth of late disheartening, the number of great places to work in the U.S. does offer cause for optimism.
There are some great companies doing innovative things with and for their employees, and Rittal Corporation (www.rittal.us) is one of them.
Rittal, the world's largest enclosure manufacturer and a leader in thermal management of electrical, electronic and IT equipment, was recently named one of the 2017 Best Places to Work in Illinois for the second year in a row.
The Schaumburg, Ill.-based company – a subsidiary of its German parent company – employs 11,000 worldwide. Its employees were surveyed on attitudes toward their jobs and employer, answering questions around factors like:
Unique and Creative Employee Perks and Programs
Bonus and Incentive Packages
Training and Professional Development
"The heart of the Rittal organization is our people," said Cindy Janssen, Vice-President of Human Resources, Rittal North America. "We produce enclosures and equipment, but we are built on a workplace culture that fosters professional development, encourages excellence and values employee contributions. We are honored to be recognized, but we believe the recognition belongs to our outstanding employees."
The awards program began in 2006 and is promoted by The Daily Herald Business Ledger in partnership with the Human Resources Management Association of Chicago (HRMAC), the Illinois Chamber of Commerce, MRA-The Management Association, the Small Business Advocacy Council, the Greater Oak Brook Chamber of Commerce and Best Companies Group.
The statewide survey and awards program was designed to identify, recognize and honor the best places of employment in Illinois that benefit the state's economy, workforce and business climate. Rittal will be recognized and honored at the Best Places to Work in Illinois awards ceremony coordinated by The Daily Herald Business Ledger on May 18.
"Rittal is deeply connected to the businesses, universities and communities of Illinois," said Cindy Janssen. "This award honors those relationships."
Have you considered a career at Rittal? You can apply at our careers page: Join us at Rittal
For more information Rittal, its products and services for the industrial and IT markets, please download our free "Change for the Better" Fact Book.
Rittal Corporation was founded in Springfield, Ohio in 1982. Its parent company, Rittal GmbH & Co. KG, was started in Germany in 1961 and has grown to include offices in more than 70 countries and manufacturing facilities on 4 continents. Rittal's Schaumburg headquarters is a state-of-the-art facility that serves as a customer training center, including expanded teaching resources, product testing facilities and a large-scale product showroom where customers can have a hands-on experience with the entire Rittal System.