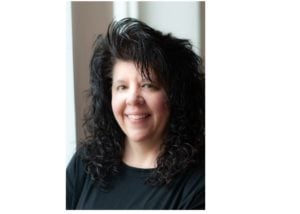 Marianne Trimble, Business Process Improvement Leader, Rittal North America, LLC
In recognition of Women's History Month, Rittal recognizes our women in manufacturing. The following is our second installment of our "We are Rittal!" mini-series, based off our We are #RittalStrong, #RittalResilient, #RittalWomen campaign.
Introduction
Marianne Trimble began her career in 1988 when she joined the Army National Guard/Reserves. She worked for the United States Army Civil Affairs and Physiological Operations Command in Ft. Bragg, NC, as a Document/Process Coordinator. Her husband was also in the military, and because of his responsibilities, they were moved to Germany, where Marianne supervised Customer Service Representatives at a local Post Exchange. In 1994, they moved back to Ohio, and Marianne began her career at Rittal as a Customer Service Representative. She worked as an Inside Sales Manager, where she's spent the majority of her years until she was promoted to her current role as a Business Process Improvement Leader. In her spare time, Marianne enjoys spending time with her family and friends.
Question and Answers
Q: Do you think there is a stigma attached to the manufacturing industry that keeps women from entering it?
I think in the past, the stigma about women entering the manufacturing industry was very real. However, I do not believe this is the case today. I see more women in manufacturing roles: Sales, Technical Applications, Engineering, Warehouse, Logistics, and in specific Operations positions like Assembly and Fabrication.
Q: What unique qualities and perspectives do you think women bring to leadership? As it pertains to the manufacturing/industrial sector?
Some of the main qualities I find essential are leadership, commitment, loyalty, enterprising, and understanding. Women can adapt to change, take on challenges either professionally or personally, focus on improvements, and keep a positive outlook.
Q: What is happening now in the industry that is inspiring you?
The change in technology. By having better systems and online tools in place, we can better manage our businesses. With the increase in Edge Computing in the manufacturing facility, we can see data moving faster. Online configurations and ordering allow ease of business. Reporting dashboards are improving to include information that we might not have been privy to before. Finally, with improvements in logistics management, we can see every step of order fulfillment. This includes gps locators and pictures of the package delivered, etc.
Q: Who was your mentor when you began developing your path in the company?
My mother and it continues to be her. She raised four teenaged children on her own after my father died at a young age. She worked as a Registered Nurse until her retirement at the age of 80. It was amazing watching her leadership skills, how she was able to connect with people, and how she managed difficult situations.
Q: Can you provide some advice on what women should know about working in manufacturing?
Get involved and learn all aspects of the business. What helped me was my determination for continuous improvement. I spent time learning all of the steps in the business process, from sales to collection, which allowed me to identify opportunities for improvements.
Rittal would like to thank Marianne for taking the time to sit with us to gain insight into women in manufacturing. Check in next week!