Data Center managers are looking for plug-and-play integration of infrastructure components that allow them to quickly scale to meet growth challenges. From racks to climate systems, PDUs to monitoring and security, infrastructure components must be flexible, modular, and easy to maintain. IT racks, or enclosures, are the building blocks of data centers, yet the myriad of sizes, configurations and accessories can be overwhelming. And the cost of the wrong decision could set back a facility weeks in unplanned maintenance, or even downtime.
Just like the name, our SimplicITy enclosures make it easy (simple!) for you to order and install pre-configured enclosures. Instead of going through the catalog or configurator ordering piece by piece, there is a simpler solution:
Rittal offers the same quality racks in a pre-packaged solution with the new SimplicITy line of enclosures. It's one-SKU ordering, meaning your enclosures come with your favorite accessories installed and ready for deployment. This reduces waste at the site, and allows for a faster consistent assembly with the quality you expect from Rittal. A great example of this in practice is at managed data centers, SimplicITy enclosures can easily and quickly be expanded, and the turnaround time is much quicker than doing it yourself.
The SimplicITy line is currently available in 20 different sizes with our most popular accessories installed, including Casters, PDU brackets, Leveling Feet, Cable Management Wall, and a low profile handle with locking inserts.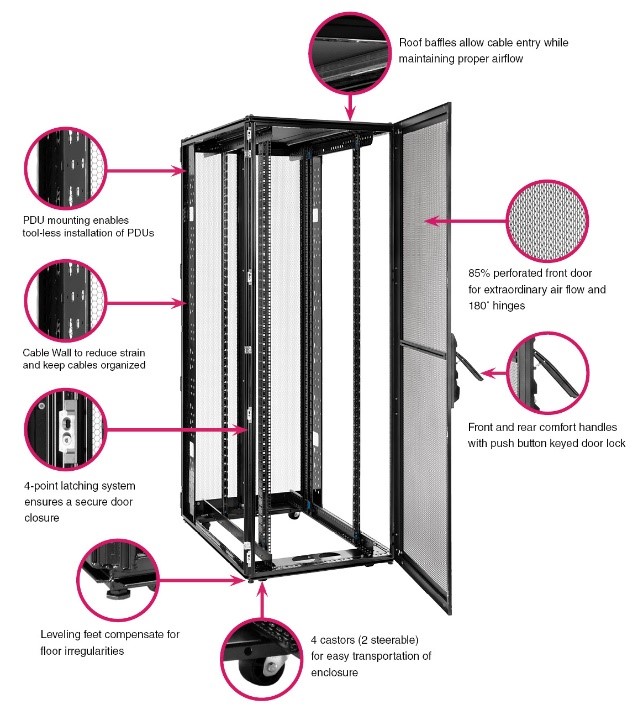 Contact us today at datacentersales@rittal.us or 847-240-4630 for more information on the SimplicITy line.